Slater questions whether Masi's position is 'untenable'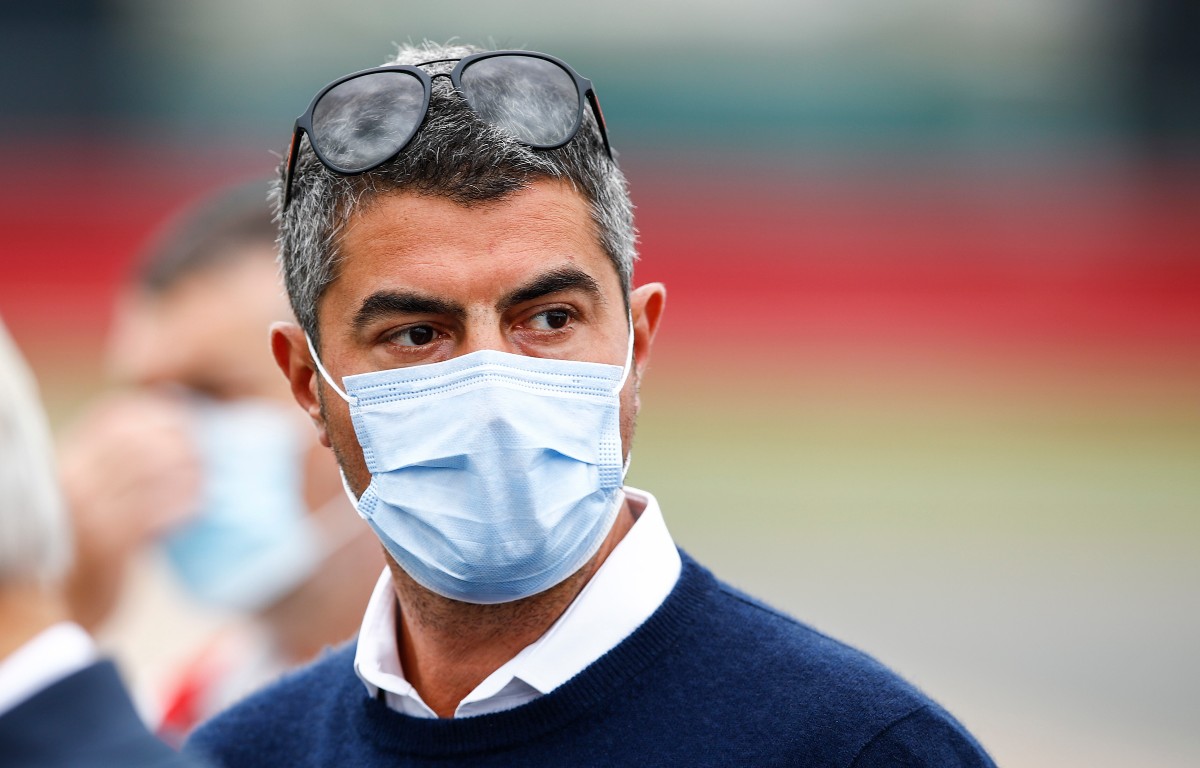 Sky Sports' Craig Slater has said race director Michael Masi caused a "headache" for Formula 1 with his Abu Dhabi decisions, and questioned if his position with the FIA has now become "untenable".
Masi has been under intense scrutiny after his decision to restart the Abu Dhabi Grand Prix with one lap to go, which ultimately led to Max Verstappen passing Lewis Hamilton on fresher tyres to take his first World Championship, with the fall-out of the season finale continuing into the new year.
The FIA is undertaking an internal investigation into how events were handled in Abu Dhabi, with Slater reporting that they have set a deadline of Thursday 3 February to publish their findings, in time for the next World Motor Sport Council meeting.
Hamilton is said to be waiting for the results of the investigation to determine whether or not he will continue in Formula 1, having been silent since the end of the season.
Slater said that, while Masi is personable and a "very kind man", he added that Mercedes have not been the only team to voice their concerns about the race director through the course of the season.
The FIA have given themselves a deadline of Thursday 3 February to conclude their Abu Dhabi investigation, report Sky Sports.https://t.co/mXj5lQJohd #F1 pic.twitter.com/hsvaa75XmD

— PlanetF1 (@Planet_F1) January 12, 2022
"There's no question about it, Masi is under pressure, and I can reveal that teams other than Mercedes briefed against him over the course of the 2021 season, and were critical of him," Slater reported on Sky Sports News. "Is it the case now that his position is untenable?
"Would announcing his departure from the role of race director, perhaps, by the FIA at least signal a fresh start in that sense?
"He's a good man, a very kind man. I enjoyed dealing with him on a personal basis myself, but is there now too much noise around his position, too much controversy for him to take up that high-profile role as the referee of Formula 1?
"This is a headache for F1. They do not want to be talking about the controversies of Abu Dhabi, when they really want to be getting into what they think is a good news story of F1 in 2022, with new cars, hopefully maybe three or four teams involved in the title fight and multiple drivers – but there isn't much the commercial rights holder can do."
Slater elaborated that a senior Formula 1 figure has been in touch with Mercedes to assess the situation as a whole, including that of Hamilton, but acknowledged that the seven-time World Champion is still keeping his counsel at the moment.
"The president Stefano Domenicali has been in touch with Toto Wolff about Lewis Hamilton's situation, but he respects Lewis himself needing that bit of space right now, so has not got in touch directly with him," said the Sky reporter.
PlanetF1 Verdict
Is Michael Masi's position untenable?
Is Michael Masi going to survive the FIA's internal investigations over the decisions made at the Abu Dhabi GP?