Lammers: Masi walked, he didn't get 'the sack'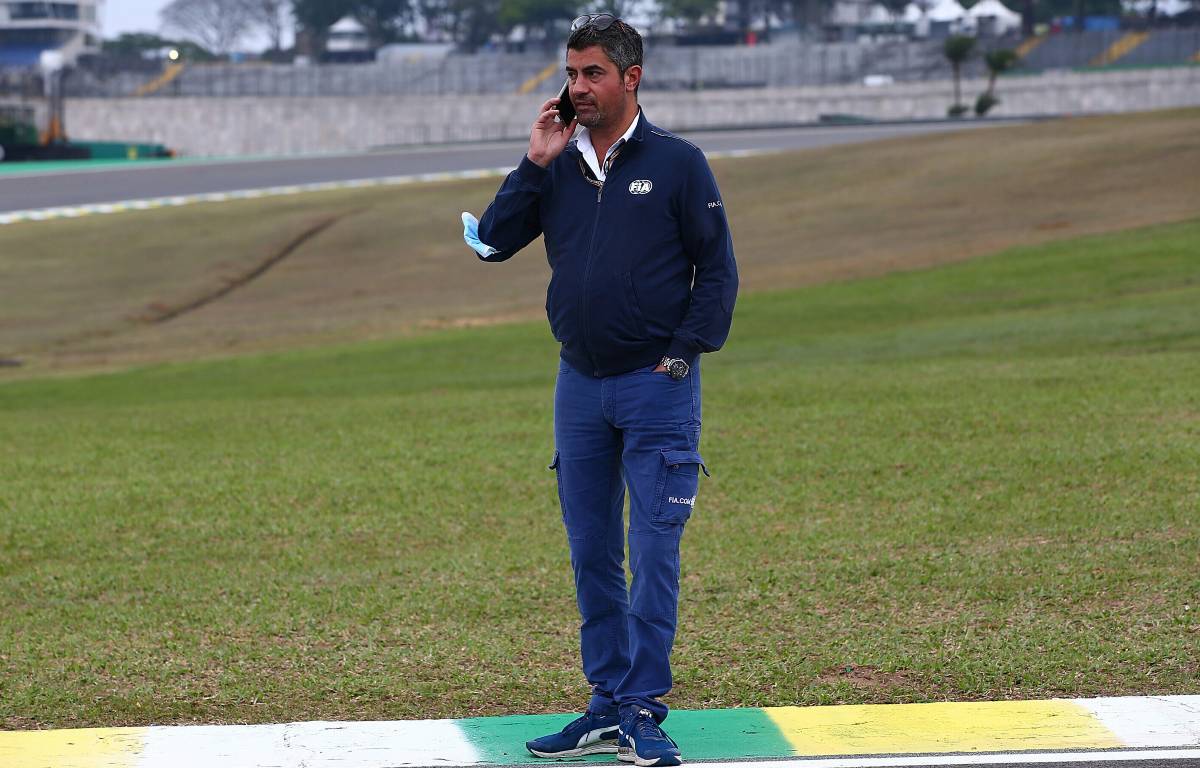 Dutch GP sporting director Jan Lammers suspects Michael Masi may have chosen to leave the F1 race director position.
It had been rumoured for some time, but the FIA has now confirmed that Masi has exited the role of Formula 1 race director, which going forward will be shared and rotated between two individuals, those being World Endurance Championship race director Eduardo Freitas, and ex-DTM race director Niels Wittich.
This all came off the back of an FIA investigation into the controversial 2021 title-decider in Abu Dhabi, which centred around Masi's decision-making in the closing stages.
But rather than being pushed to the side, Lammers suspected that perhaps Masi did not want to carry on in the new structure.
The new rotating race control duo of Freitas and Wittich will be supported by Herbie Blash, who was the former deputy to Charlie Whiting, while there will also be a VAR-style system in operation, similar to that seen in football.
Masi is expected to take up a different position within the FIA.
"People are now taking the dramatic version of the story, in which it seems Masi has been sacrificed," Lammers told Motorsport.com.
"I think it goes much further than that, when you see how it has been filled in now. It may well be that Michael said that he didn't like it this way and they couldn't work it out.
"It's not like Masi got the sack and suddenly someone else does it. It is not that simple. It is just a totally different structure and Masi has not been assigned to that new structure.
"I don't want to speculate about the underlying reason, it's so easy to get it wrong."
While Lammers said that it is not for him to determine whether the FIA has made the correct decisions, he does believe that this "broader" structure at the head of Race Control is a better one.
Asked if the FIA made the right call with this Race Control restructure, Lammers said: "That's not for me to judge.
"It seems that the conclusion is that at the moment there is less to be left to one man.
"Of course many things have changed. Firstly, Jean Todt has been replaced by Mohammed Ben Sulayem [as FIA president] and now Masi is replaced by a broader team, with two alternating race directors.
"Above that is Herbie Blash who oversees that. They are monitored from Geneva to make sure the rules are followed.
"It is more the conclusion that crucial decisions like this should not be left to one man. Hence, from now on, it will be done from a much broader panel. I think this is better in terms of structure."
We have seen in football that the Video Assistant Referee [VAR] system has had its critics, so understandably Lammers believes that the major question mark hanging over F1's Virtual Race Control Room is how the drivers will respond to it.
"I think anything that contributes to clarity and ensures things are no longer open to interpretation is a good thing," Lammers stated.
"We have to see how this is experienced by the drivers. How this will eventually work out is of course a question."
FIA reveal their structural changes
The FIA have revealed Michael Masi will no longer be race director.