Masi counters Red Bull over Perez guidance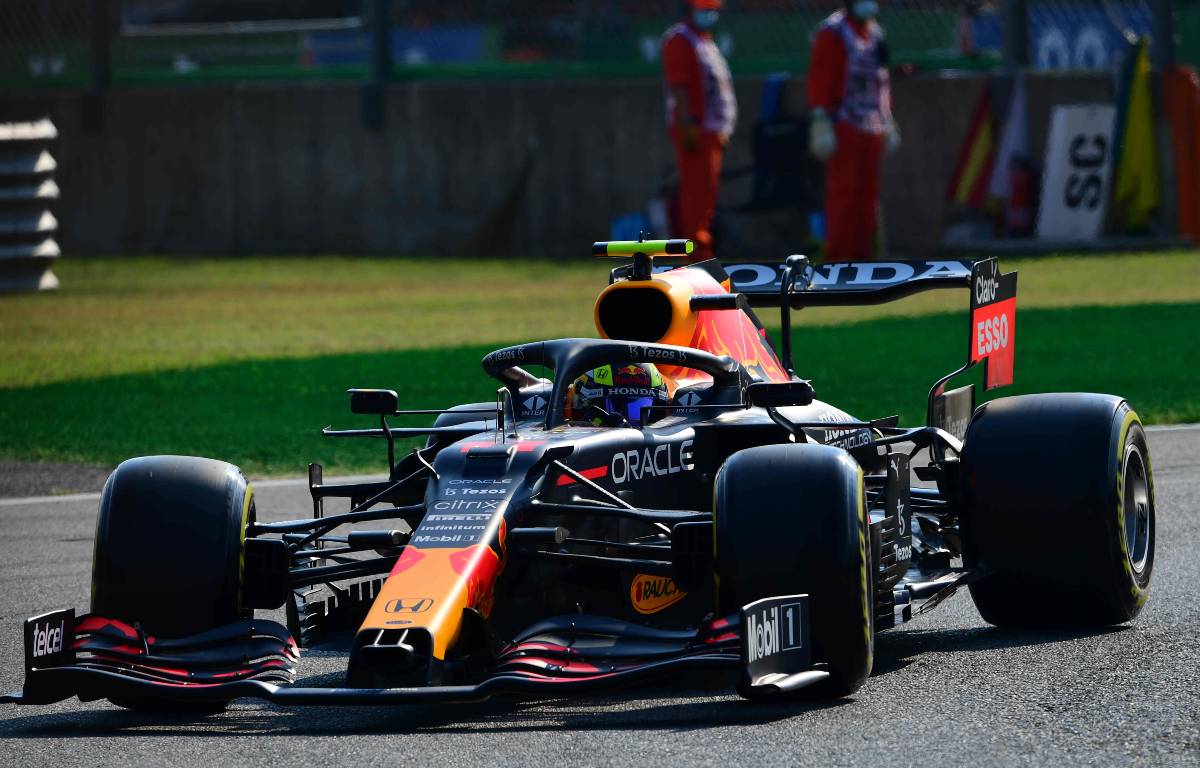 FIA race director Michael Masi insists he "suggested" Sergio Perez give a place up to Charles Leclerc at Monza – despite Christian Horner claiming otherwise.
Perez was denied a podium finish in the Italian Grand Prix when he received a five-second penalty for illegally completing an overtaking move off the track on Leclerc.
Horner said he had been waiting to hear from race control about whether a penalty was likely before Red Bull told Perez to give the place back. When no such message arrived, said Horner, they decided to let the situation evolve in its own way.
"With Checo, he was desperately unlucky and we felt it was very marginal given there was no instruction from the race office to give the position back," Horner told reporters.
"We had to make a decision whether or not to get on with the race, so we got our heads down and then Checo was given the penalty."
However, Masi has stated he had been in contact – and as he used the word "suggested" and Horner "instruction", it may come down to a matter of semantics.
Asked about Horner's comments that no message had been received by Red Bull, Masi, quoted by Motorsport.com, said: "No, that's incorrect. They didn't ask race control.
"I suggested to them they may want to look at giving the position back, and they said they were looking at it themselves."
🗣 "We did the best possible race we could as a Team but overtaking was impossible today and it was really difficult to keep ahead of the cars behind." @SChecoPerez on the #ItalianGP 🇮🇹 pic.twitter.com/P3ULaOtOOM

— Red Bull Racing Honda (@redbullracing) September 12, 2021
Red Bull merchandise is available to purchase now via the official Formula 1 store
Masi also commented on the grey area of what constitutes giving a place back fairly and not in a part of the track that could still generate an advantage, for example to activate DRS.
"We look at certain things from gaining a lasting advantage and look at it in a holistic manner," said the Australian.
"So where it's given up, how it's given up etc. It all comes into the review of what is the lasting advantage.
"If you pulled across and stopped right before a DRS detection zone, let someone by and then took straight after them, that will probably be looked at very differently to giving it up three or four corners before.
"Some of them choose them strategically, but you also have to look at how quickly it actually happens in sequence."
As a result of his penalty, Perez dropped from being third across the line to fifth in the classification, behind Valtteri Bottas and Leclerc, which meant Red Bull fell 18 points adrift of Mercedes in the Constructors' Championship.
Planet F1 verdict
A tale of two halves for Red Bull at the Italian GP
With Max Verstappen crashing out, Sergio Perez needed to get maximum points for the team.