Masi still remains an 'important figure' to FIA
FIA president Mohammed Ben Sulayem insists Michael Masi remains an "important figure" to the FIA, who are negotiating a new role for the former race director.
Masi's position as Formula 1's race director became untenable last year when he all but changed the outcome of the season-ending Abu Dhabi Grand Prix, and the Drivers' World title.
The Australian made the call, one that has since been labelled "human error" by the FIA, to allow only the cars between championship rivals Lewis Hamilton and Max Verstappen to unlap themselves, not all eight lapped cars.
That meant there was time for a final lap shoot-out, one that Verstappen won, taking the race win and the Drivers' title.
Mercedes were furious, feeling that the Australian had robbed Hamilton of a record-breaking eighth World title, but the team was quick to deny reports that their lack of legal action was subject to his exit.
That was eventually announced in February, Ben Sulayem adding that while he was no longer the race director, the 44-year-old take another role within the FIA.
That role has yet be announced with negotiations ongoing.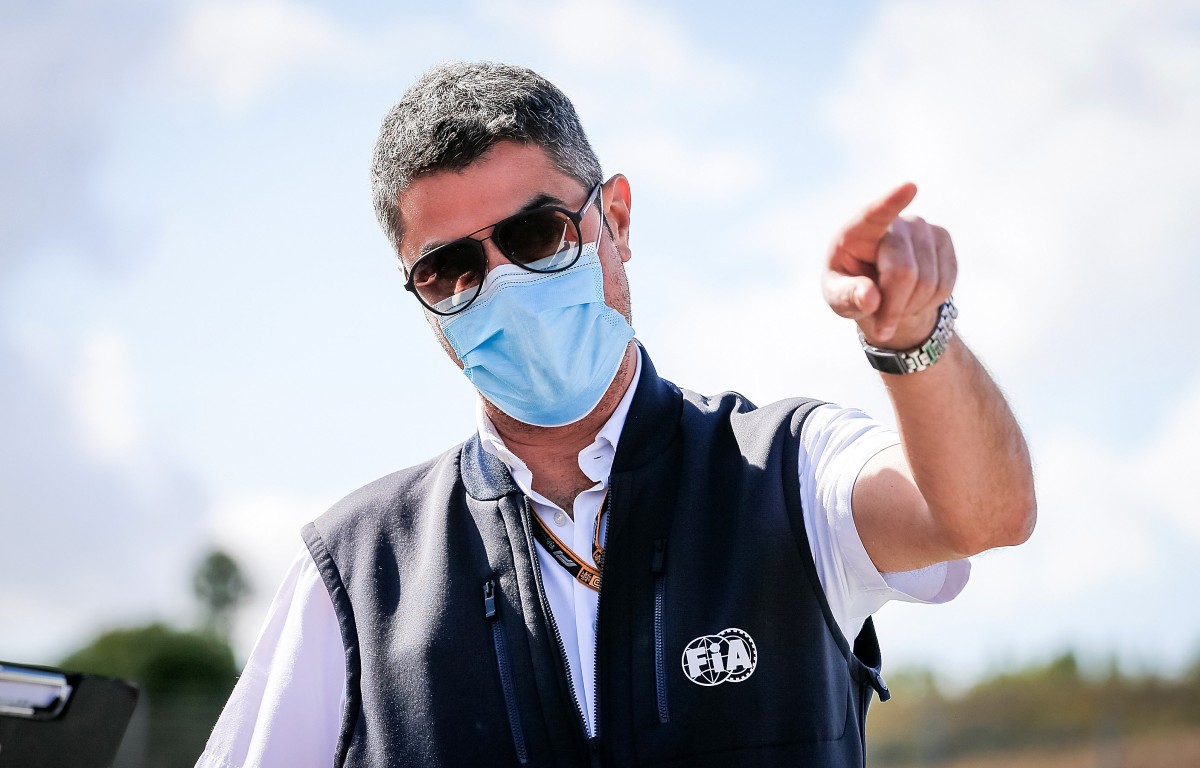 "[We wanted] to take the pressure and the stress from him, because he really went through a lot," Ben Sulayem told Tom Clarkson in a special interview with the FIA website.
"We are grateful for the three years that he invested with us, and he put his time [in].
"But now we are negotiating with him of course to stay in the FIA.
"He is [an] important figure to us so our people are negotiating other, I would not say a job, but another place for him within the FIA."
Last weekend in Bahrain the FIA released its report into the Abu Dhabi finale, underwhelming was the general consensus.
Motorsport's governing body did, however, concede that it was "human error" that led to the controversy surrounding the unlapping of lapped cars.
Ben Sulayem says it is time for Formula 1 to move on.
"Satisfying and revealed also, we did, as promised, a thorough investigation and now we have revealed the conclusions," he said, adding "now we want to move on, and that we [are] finished with the race in Abu Dhabi with the analysis.
"It's the beginning of the 2022 [championship], with all the new cars and all the excitement.
"I think we should enjoy it and leave that behind us and make sure we have a good new year."
PlanetF1 Verdict
Masi still remains an 'important figure' to FIA
Michael Masi remains an important figure to the FIA despite his removal as F1's race direction.