Masi responds to Alonso's nationality comments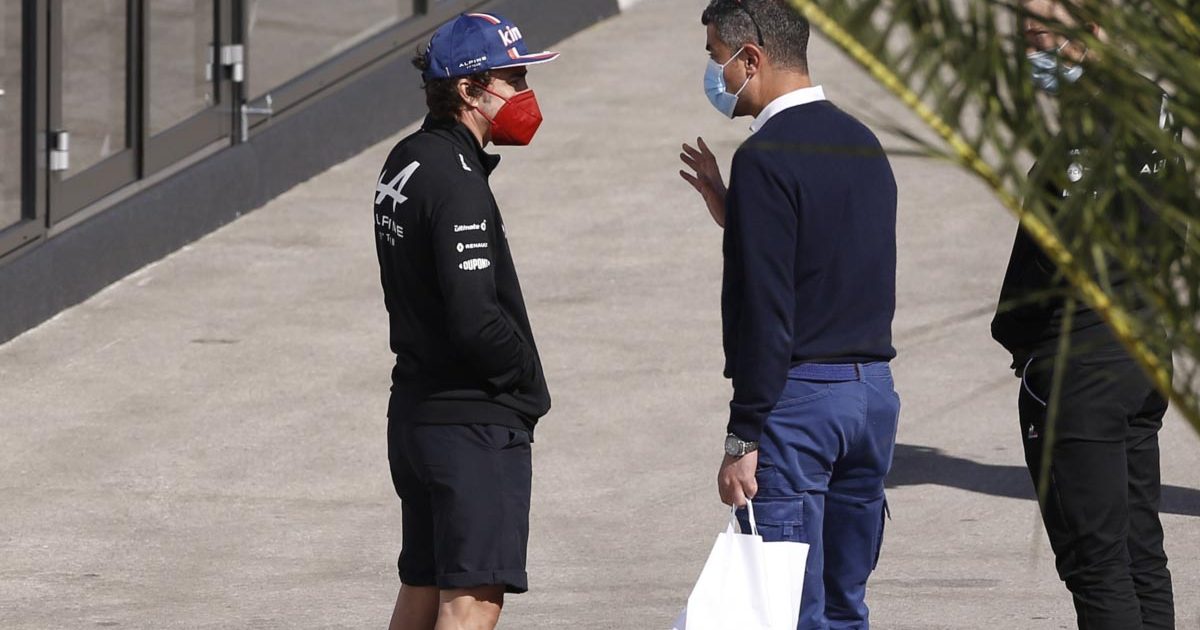 Michael Masi has firmly rebutted hints from Fernando Alonso that drivers receive differing levels of punishment based on their nationality.
Alonso claimed that different rules are in place for different people in Formula 1, when making reference to Lando Norris crossing the white line on pit entry in Sochi, sliding across the wet tarmac on his dry tyres before making it to his pit box.
However, Norris was not penalised for the incident – which people such as Alfa Romeo team principal Frederic Vasseur felt is usually a cut-and-dry penalty in Formula 1.
As a result, this led Alonso to hint at British bias from the stewards, saying afterwards: "Let's see what nationality the driver is who crosses the white line at the pit entrance next and what penalty he gets."
As for the race director, however, he insisted that the rules on the drivers are in place on a level playing field – and nationality does not factor into their decisions.
Check out all the latest Fernando Alonso merchandise on the official Formula 1 store
"I don't deal with that at all. Every driver has a right to his views and comments, whether internally or to the media, and that's fine," said Masi, quoted by Motorsport-Total. "The rules are applied equally to everyone.
"The stewards are an independent court that checks everything. They look at everything, case by case."
He added that the race stewards are there to "review each case with all the information and data available to them and then ultimately make their decision."
On the Norris claims themselves, Masi was unequivocal in his response: "The stewards made their decision at that point based on what they had. That's history.
"Every team has the right to talk about consistency and so on. But we have a kind of general way of parameters, and they are all well aware of where they are."
Alonso was on the wrong end of the stewards' decisions in Turkey on Sunday, picking up a five-second penalty for spinning Mick Schumacher around as he looked to recover from an earlier spin of his own, when Pierre Gasly tagged the Spaniard at Turn 1 after the start.
But when comments like the ones Alonso made come to light, Masi added that the stewards are left unmoved by them.
"No, not at all," he said when asked if Alonso's words have influence. "We are fortunate to have a very good group of stewards throughout the year. I can say that it doesn't put any extra pressure on them."
Eventful weekend for Alonso and Ocon at Alpine
The Turkish Grand Prix was very eventful for Fernando Alonso and Esteban Ocon at Alpine.