FIA president has not closed the door on Masi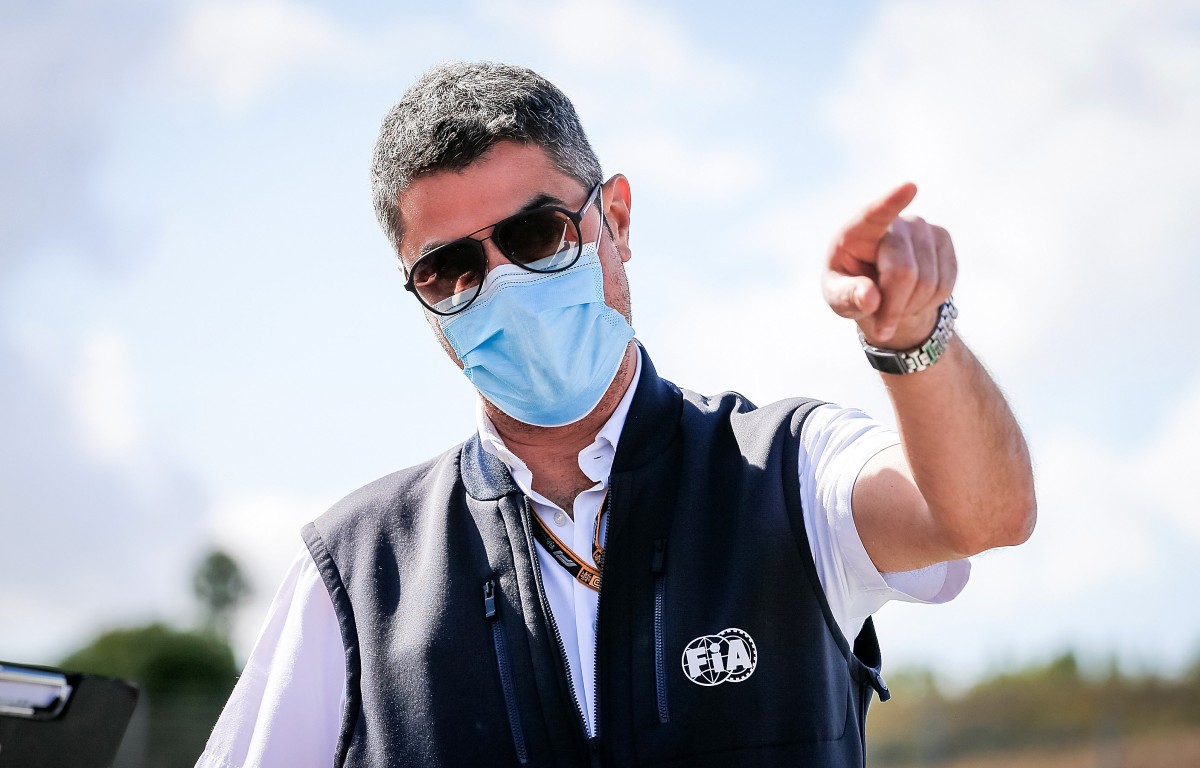 The FIA's president has said former race director Michael Masi could make a return to the control tower after confirming the door is not closed for the Australian.
Masi lost his job having been the architect of the last-lap drama that sparked controversy in the 2021 Abu Dhabi Grand Prix.
Having led for almost the entirety of the season's finale, Lewis Hamilton had looked on course for an eighth World Championship – until Masi's Safety Car call all but handed the title to Max Verstappen.
Hamilton and Mercedes were furious and as a result of his decision, Masi was removed from his position as race director and replaced by Niels Wittich and Eduardo Freitas.
But now it seems that may not be a permanent removal, with FIA president Mohammed ben Sulayem saying they were "open to everything" when asked about Masi's future.
"I didn't get rid of Michael," Ben Sulayem told the Mail. "He had a personal overload (of work)— safety delegate as well as race director. He made a mistake. It's not as if we said it's the end of Masi with the FIA.
"I don't do that sort of thing. Even people who didn't vote for me I embrace. We don't think of individuals. We think of the operation itself.
Masi still remains an 'important figure' to FIA
Michael Masi remains an important figure to the FIA despite his removal as F1's race direction.
"I don't know Michael very well. The decision (to sack him as race director) was made by the World Council. It was human error on Michael's part.
"I have no personal issue (with him). I don't hate anyone. Michael is there and we might use him. I didn't say we were getting rid of him. I said we might use him. He may be in a good place to use. We are open to everything."
Masi is believed to be back in his home country of Australia and the FIA president said they may look to add a third race director to their roster.
"Our race structure was wrong organisationally," he said. "And though we have brought in two new race directors, I wouldn't say we have got it all right yet. We need to clean the stables.
"It's not like going to a supermarket and asking for some more stewards. You need firm and fair people, tolerant people. I am thinking, for example, of bringing in rally co-drivers, who have plenty of multi-tasking skills that are required, and training them up. We need a recruitment drive.
"This lack of people in the FIA needs to be addressed. I would like to see a minimum of three race directors, ideally by the beginning of next year."
If Masi were to be brought back it would likely not please Hamilton or Mercedes, but Ben Sulayem insisted he had a good relationship with the seven-time former World Champion.
"After Brazil, I wished him all the best as he was getting on the plane home. You can ask Toto Wolff how supportive I was," said the FIA president.
"I was free then because I wasn't president. I really wanted him to win that eighth title because records are there to be broken.
"People say I did what Lewis and Toto wanted by removing Michael Masi. I mean, I do that for them and then I have it in for them…it doesn't make sense. Lewis saw a doctor in Miami to discuss the jewellery issue — and guess what, he was a British doctor.
"I am simply saying the rules are there. It's not for me to decide the merits of the science, it's for the medics. I would like Lewis to be a role model, an ambassador, to send the right message to all the young drivers to prevent a tragedy. We should be using him in that good cause.
"I love jewellery. I absolutely love it. But in the car, there can be no choice. People say they (the rules) haven't been implemented before. Don't ask me why not. People can ask the old regime why that is the case."