'Can't control' but stewards can 'disqualify' title rivals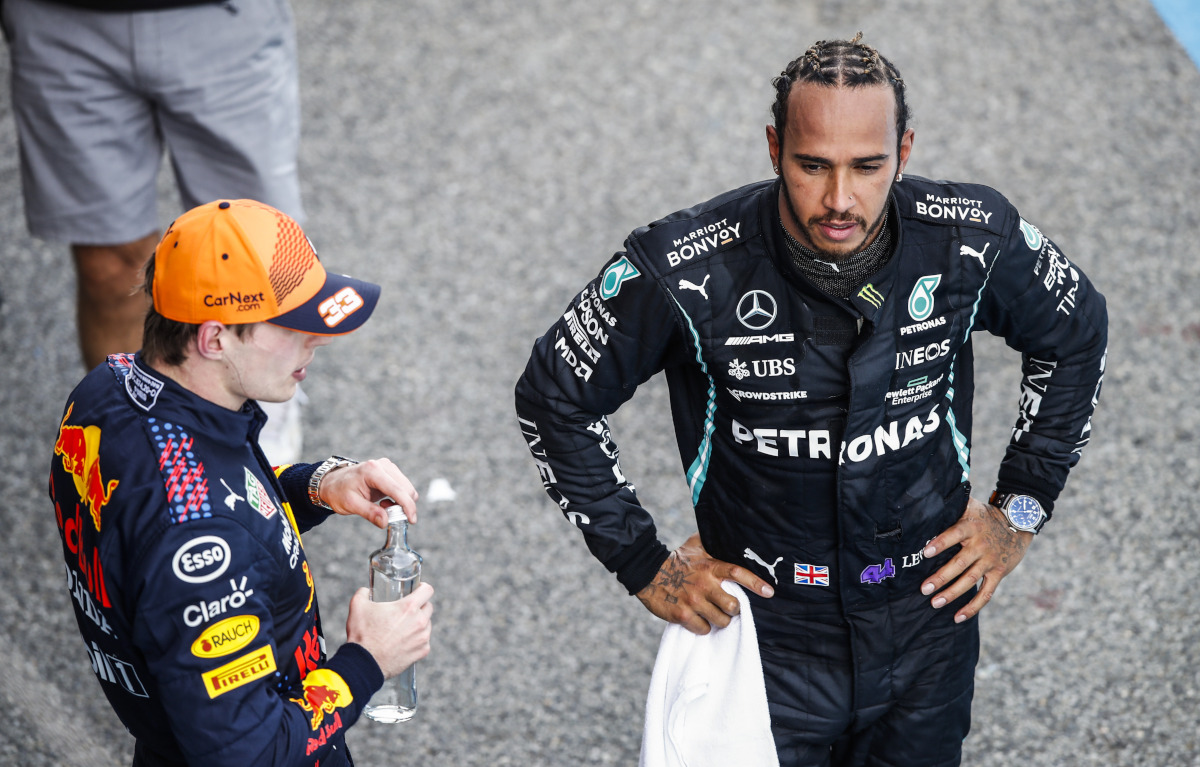 Michael Masi can't stop Max Verstappen or Lewis Hamilton from causing a collision in the season finale, but he will warn them of the consequences of their actions.
Verstappen and Hamilton will line up on the Abu Dhabi Grand Prix grid for the final race of the season tied on points, 369.5.
Verstappen, though, is ahead in the Drivers' standings as he has nine race wins to Hamilton's eight.
That means should neither driver score a single point for whatever reason, it is the Red Bull driver who will be crowned the 2021 F1 World Champion.
It has pundits speculating about whether that could result in Verstappen causing a deliberate crash.
But while F1 race director Masi says he cannot stop the Dutchman, or Hamilton for that matter, from causing a collision, there are provisions in place to penalise the guilty party.
And that could cost him the championship.
"I can't control the actions of the two individuals, only they can," he told the Daily Mail.
"But within the regulations we have penalties, be it time or grid penalties.
"In addition, the International Sporting Code has provision for the stewards to disqualify a competitor or dock championship points.
"So, yes, Max could be deducted points, as could any team. We hope it isn't necessary, but it is one of the tools available. I will remind all the teams and drivers of these provisions."
How will Max Verstappen approach the Abu Dhabi title decider?

PlanetF1 explains why the Dutchman has some serious thinking to do.https://t.co/uOrFkxecWV #F1 pic.twitter.com/WfNIqFpKhp

— PlanetF1 (@Planet_F1) December 8, 2021
Masi hopes that when all is said and done after the final chequered flag of the season falls at the Yas Marina circuit, the championship will have been decided on the track.
"I hope it is not decided in the stewards" room," he added, "but by the two guys out on the track.
"It is up to them and nobody else."
Masi's interview was conducted in the wake of a bitter Saudi Arabian Grand Prix, a race in which Verstappen was handed two time penalties, one of which was for erratic driving that resulted in Hamilton hitting the back of his RB16B.
The other penalty was for the Dutchman gaining an advantage off the track, a decision that baffled Verstappen given he had done something similar in Brazil and it went unpunished.
Masi says both Verstappen and Hamilton know the rules, and they know where the line is.
"While they may not want to admit it, deep down they all know what is deemed legal, what is fair game, what is hard but fair racing and what is not," said the 42-year-old.
"Every incident has to be treated separately. While they may look similar, they are not necessarily identical.
"There is a common belief I am responsible for the punishments meted out, but it is down to an independent panel of stewards to decide if a penalty is warranted."
Such is Masi's determination to have a clean fight for the title, he even took the unusual step to include a warning his pre-race notes for the Abu Dhabi race.
His notes read: 'Any infringement of the principles of fairness in competition, behaviour in an unsportsmanlike manner or attempt to influence the result of a competition in a way that is contrary to sporting ethics.
'For all the FIA championships, cups, challenges, trophies or series, the stewards may also decide to impose the following penalties: Suspension for one or more competitions, withdrawal of points for the championship, cup, challenge, trophy, series.
'Points should not be deducted separately from Drivers and Competitors, save in exceptional circumstances.'
As for Red Bull team boss Christian Horner's comments that F1 missed long-time race director Charlie Whiting's leadership in Saudi Arabi, Masi says that doesn't bother him.
"These comments are no worries," he said.
"We have seen in the heat of the battle both Christian and Toto (Wolff, of Mercedes) say various things off the cuff. They are entitled to their perspectives.
"I would be the first to say I miss having Charlie as a point of reference, with his huge experience.
"I and my team are doing the best job we can. People are upset if something doesn't go their way. I understand. It is elite sport."