Masi hits back at Vettel's restart claims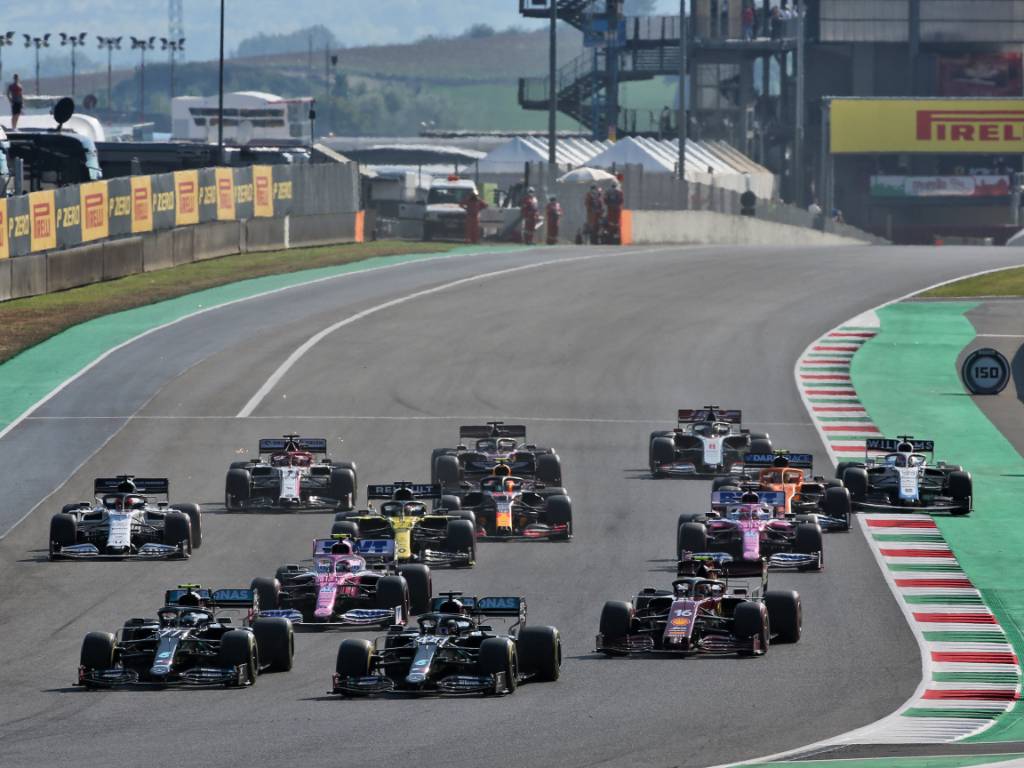 Sebastian Vettel's criticism of standing restarts in F1 has been rebuffed by race director Michael Masi.
Three red-flag stoppages have interspersed the last two grands prix at Monza and Mugello, with the rule since 2017 being that the race will restart with all cars stationary on the grid in the order they were running when it was paused.
But Vettel feels that is unfair on the cars that take the restart on the 'dirty' side of the track where tyre marbles have built up off the racing line.
Masi, however, has denied that is a significant issue because, during the two Tuscan Grand Prix stoppages, the track was cleaned.
"In both of those cases, certainly after the first race suspension, there was an extensive amount of cleaning with the sweepers that was done down the pit straight," said Masi, quoted by RaceFans.
"So, yes, you could say it's off the racing line. But it's no different to any other time, just like the race start itself, with all the other rubbering-in that it's had for the rest of the weekend."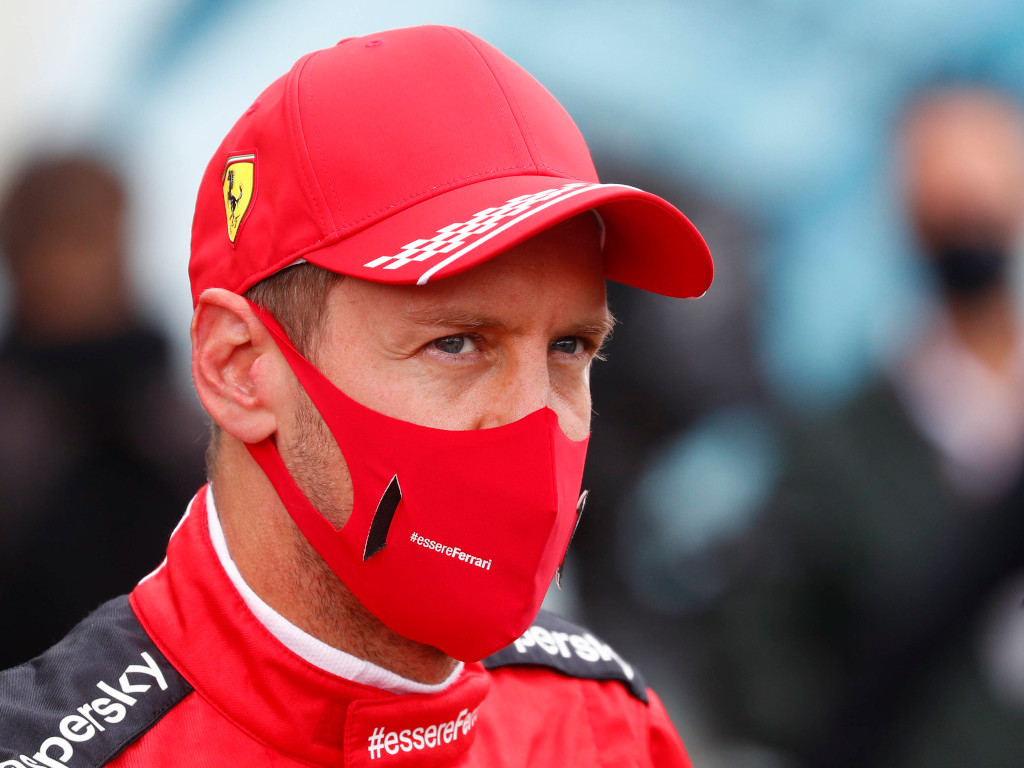 Head on over to the Formula 1 store for all your official Sebastian Vettel merchandise
Vettel's earlier comments had been made to Sky Sports F1 in the paddock post-race at Mugello, where he finished P10 to continue his miserable final season with Ferrari.
"I don't remember doing so many starts in one day, normally you only have one," said Vettel, who will be driving for Aston Martin in 2021.
"I have to say I'm not a big fan of that rule [standing restarts after red flags] because if you are on the correct side of the track then it's a huge advantage compared to being on the dirty side of the track.
"We saw that in Monza already. Halfway through the race there is a lot of marbles off line and I just don't think it's fair.
"Maybe we should focus on building the cars to overtake and not just throwing them into a lottery."
Vettel was not the only multiple World Champion to question the race rules at Mugello because Lewis Hamilton, along with his Mercedes team-mate Valtteri Bottas, criticised the lateness of the Safety Car lights being turned off, claiming it had been to make the race "more exciting".
However, Masi also hit back at that accusation, calling it "quite offensive" and insisting "safety is paramount" in his role as race director and safety delegate.
Follow us on Twitter @Planet_F1 and like our Facebook page