Masi: Lewis/Max penalties cannot be compared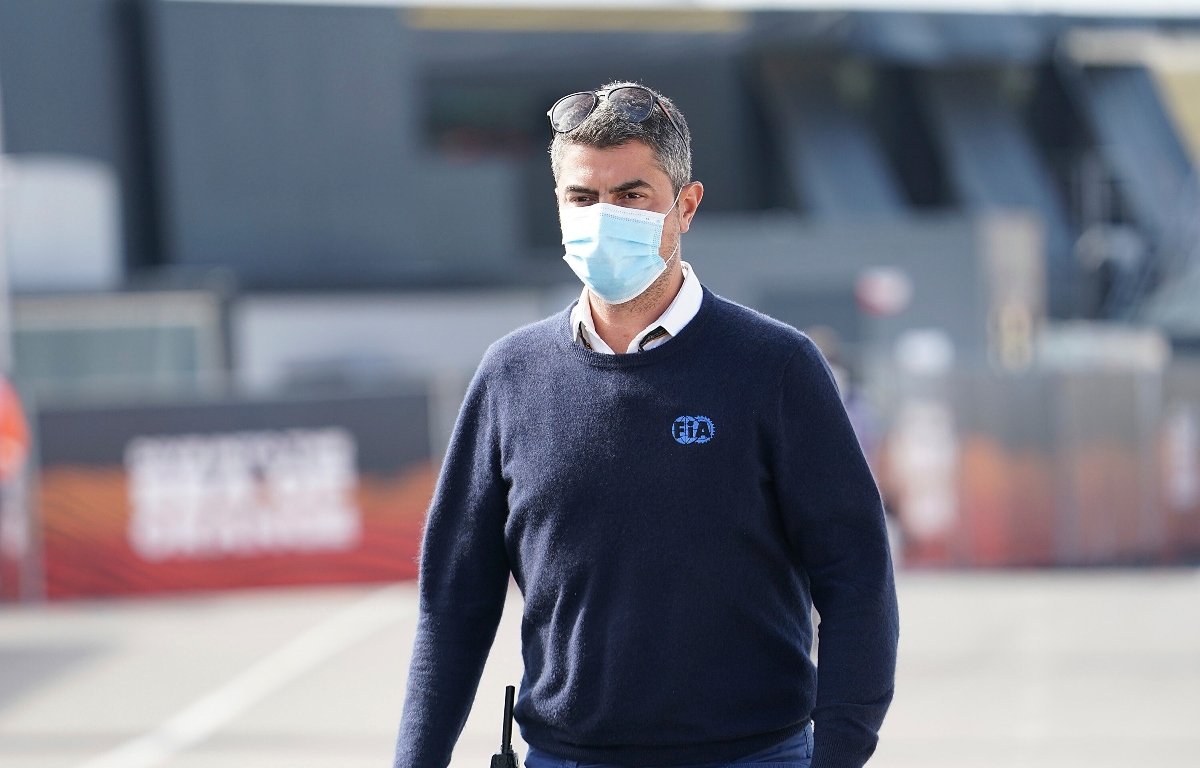 Michael Masi says the incidents that took place at Silverstone and Monza, and the penalties that were given, cannot be compared.
Max Verstappen and Lewis Hamilton have had two major collisions this season as they battle it out for the 2021 title.
The first came at the British Grand Prix, with the Dutchman crashing out heavily after making contact with the Briton, who was given a 10-second penalty but still went on to win the race.
At the Italian Grand Prix, meanwhile, the two came together again with both retiring from the race. Verstappen was adjudged to be the guilty party that time and given a three-place grid penalty for the next race in Russia.
Some have criticised that decision, feeling the Red Bull driver was unfairly given a harsher penalty than his title rival. But as the two incidents had different outcomes – one retirement as opposed to two – Masi feels they cannot be compared.
"You need to look at it on the basis of if they had continued, it would have been the time penalty in the race. However, they didn't," the FIA race director said.
"At Silverstone, you can't compare them at all. You've got two cars taken out in one incident versus one car taken out in another incident – as in they stopped, they couldn't continue in order to serve the penalty, is what I'm trying to explain.
"A grid penalty, as we've seen, is what is applied this year. As we've agreed with all of the teams, it's applied for when someone doesn't continue."
Verstappen on team radio: "That's what you get when you don't leave the space."😬#ItalianGP #F1 pic.twitter.com/NmrY3qbM6q

— PlanetF1 (@Planet_F1) September 12, 2021
F1 TV are offering PlanetF1 readers 10% off both monthly and annual subscriptions! In order to claim this fantastic discount, click the following link and use the promo code PLANETF10 at checkout!*
*The offer ends at midnight on September 26 and excludes Netherlands
Things hardly cooled down between the two drivers and their teams after the race in Italy, with Verstappen and Hamilton placing the blame on the other and Red Bull and Mercedes sticking by their respective racer.
While he acknowledges that, Masi is not worried about things getting out of hand and wants the championship fight between the two to be the focus.
"The pattern of escalation is a perception for some, depending on which person you're looking at supporting," he added.
"I think if you ask Christian [Horner] you'd probably get a completely different perspective on it. So from that one, I'm not going to get into the games.
"We have a very close, exciting championship between two fantastic drivers. And that's the part we should all be focusing on."