Masi holds hands up for Q3 start error at Spa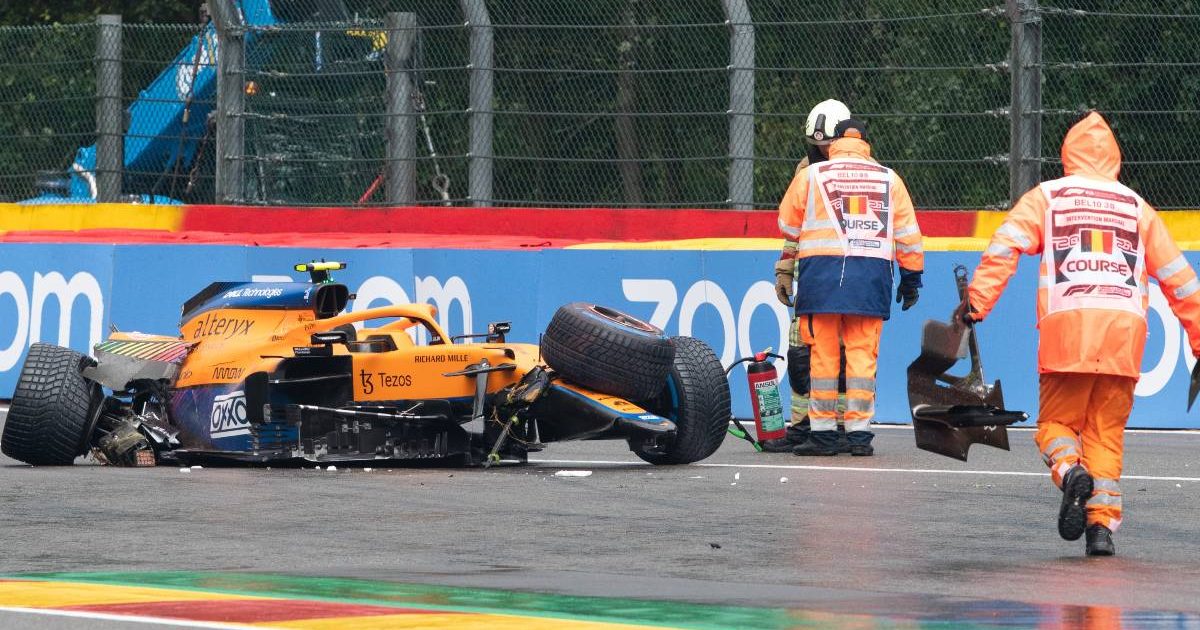 Michael Masi has admitted he was wrong to allow Q3 at the Belgian Grand Prix to start as scheduled – before Lando Norris had a heavy crash.
Rain affected the whole qualifying session at Spa and conditions were at their worst when the drivers were due to head onto the track for the top-10 shootout.
Norris was first to attempt a flying lap, just before which he had reported to his team that his McLaren had been aquaplaning. At Eau Rouge, the Briton lost control of his car which hit the barrier on the left, sustaining major damage, and pirouetted along the track.
Fortunately, the 21-year-old driver was able to jump out of the car and despite being taken to hospital for checks on his left elbow, he was declared fit to take part the following day.
Sebastian Vettel was the first driver at the scene of the wrecked car and had angrily told his team over the radio he had been calling for the session to be red-flagged before Norris' accident.
Now, with the benefit of hindsight, FIA race director Masi says Q3 – which was eventually completed with Max Verstappen on pole position ahead of George Russell and Lewis Hamilton – should have been delayed from its beginning.
"I spoke to a number of drivers on Saturday night to get their feedback and they gave me some very constructive feedback," said Masi, quoted by Motorsport.com.
"So yes, hindsight's an amazing thing. And based on what they told me, having experienced the conditions at this circuit and all of the rest of it, we probably wouldn't have started.
"But that's also a benefit of hindsight with them having driven on this circuit in those conditions, because each circuit is a bit different to the way the water comes off, with the way the tyres react etc. You have to treat everything on its merits."
Check all the latest 2021 teamwear via the official Formula 1 store
Vettel later acknowledged "there's a lot of radio and you can't be listening to everyone", but Masi said live feedback from the drivers on Sunday while following the Safety Car had played an important role when decisions were being taken as to whether the race could begin in earnest.
"What we've always done, and we encouraged during the formation laps the first time, is for the drivers to give us feedback over the radio. We did that at Hockenheim in 2019, in Turkey [in 2020], wherever," added Masi.
"Because obviously it's live feedback from them at that point in time of what they can and can't cope with based on that particular circuit."