FIA shed further light on T-shirt reprimands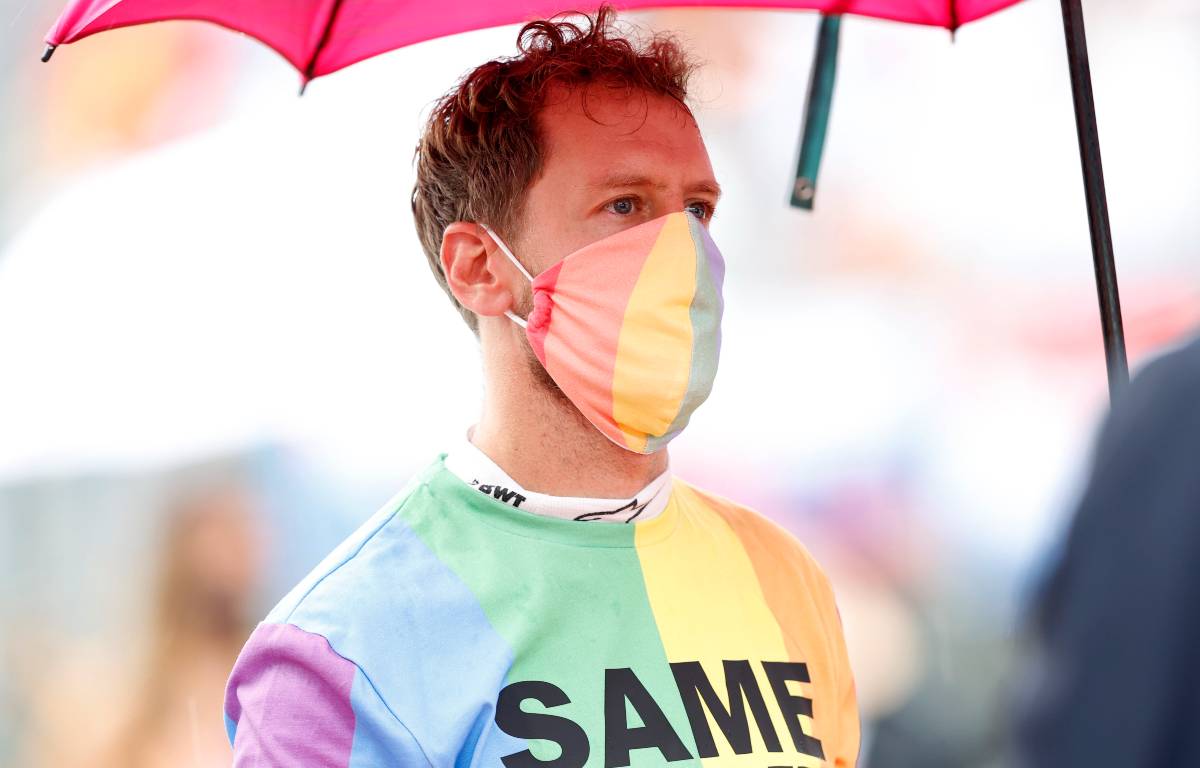 Michael Masi has explained why four drivers received reprimands for breaches of pre-race T-shirt protocols at the Hungarian Grand Prix.
After finishing second at the Hungaroring – subsequently disqualified, pending an appeal, for a fuel infringement – Sebastian Vettel was defiant about not removing his rainbow-design T-shirt before the national anthem was played.
During the demonstration of F1's We Race as One unity message, the four-time former World Champion wore a T-shirt with the slogan 'Same Love' to express his support for the LGBTQ+ community in a country which had passed a number of anti-gay laws last month.
After learning of his summons from the stewards, Vettel said he "would do it again" in regard to keeping on the T-shirt for the national anthem rather than removing it, as the rules stipulate.
The 34-year-old's reason when quizzed by the stewards was that he had forgotten to remove the shirt "because of the onset of rain" and was not alone in having done so, joined by Carlos Sainz, Valtteri Bottas and Lance Stroll.
Although they all received a non-driving reprimand, there could be repercussions because if combined with two driving reprimands, it would result in a grid penalty.
Check all the latest 2021 teamwear via the official Formula 1 store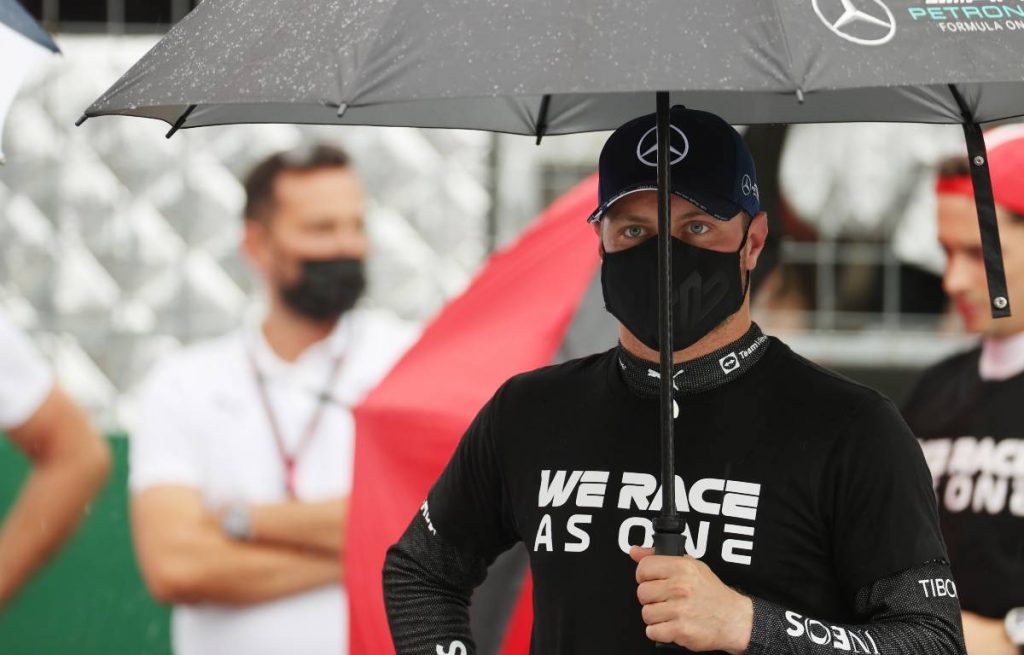 Regarding the reason for issuing the reprimands, Masi, quoted by Motorsport.com, said: "Earlier this year we clarified, and following discussion internally with the FIA and F1, we said we wanted to keep giving all of the drivers the ability to have the moment to show effectively their support for We Race as One however they chose to.
"But then the national anthem for a particular country should be respected with drivers all wearing their race suits.
"So it was clarified and made very clear that once that moment was displayed and the drivers showed their recognition, they would have to remove their shirt or anything else they wore and go to the national anthem in their race uniform.
"That's been the same for a number of events now, so this is the first event where it has happened since and all of those drivers that kept their shirts on – it wasn't just Sebastian – all received a non-driving reprimand for failing to follow the race director's instructions.
"It was observed by a number of people, including the media delegate who's out there. Myself on television. It went from me to the stewards, it was a breach and that's why it was a reprimand for the first offence."
Asked if a reprimand that could help to trigger a grid penalty was too strong a punishment, FIA race director Masi said: "You look at all penalties on the basis of what it is. Reprimands are the lowest penalty other than a warning – which really isn't a penalty, it's a warning.
"You need to have two driving reprimands and one non-driving to ultimately get to a grid penalty. But as an example, three non-driving reprimands doesn't have that impact."