Masi won't 'get into games' with Red Bull, Mercedes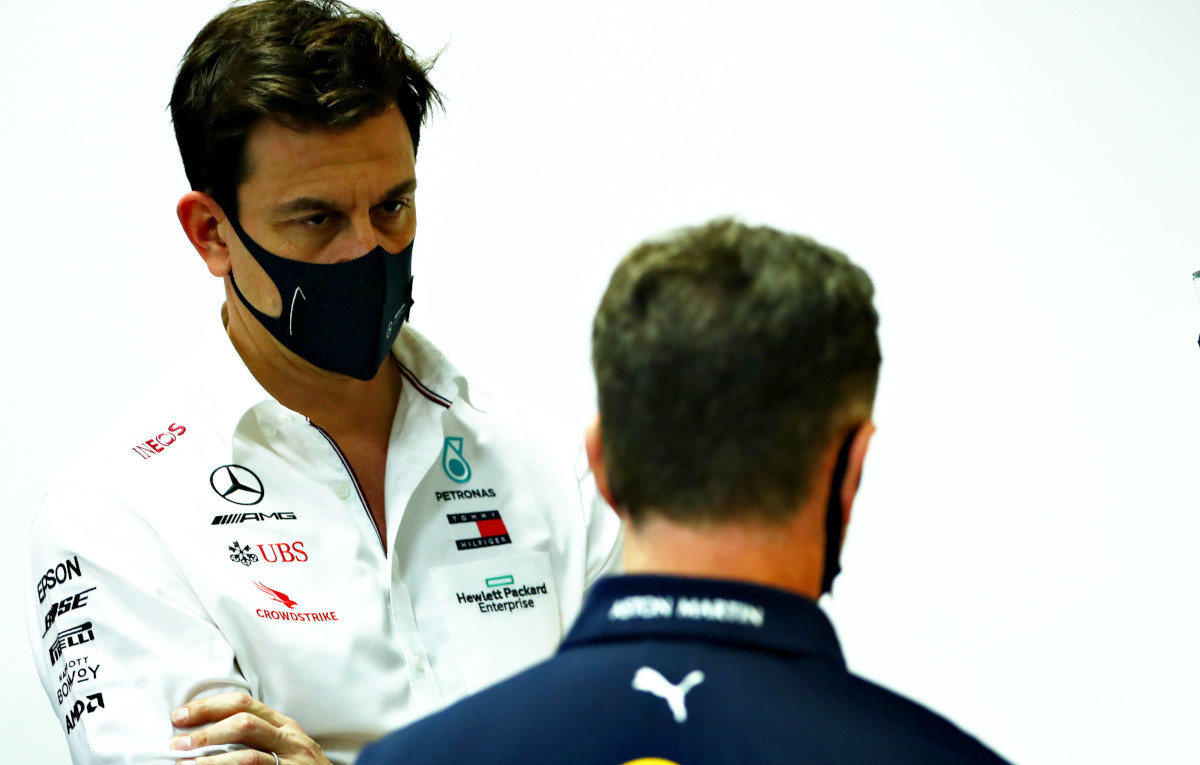 Never mind the drivers, Michael Masi has made it clear to Christian Horner and Toto Wolff that he won't play their "games" with them.
While the on-track battle of the season rages between Max Verstappen and Lewis Hamilton, the off-track war-of-words belongs to Red Bull and Mercedes.
And there have already been a few heated exchanges via the media.
Following the British Grand Prix accident, Wolff accused Red Bull of making it "personal" with Horner responding by saying the Austrian's attack on Verstappen was "unjustified".
Two months later, now having crashed at the Italian Grand Prix, Wolff blamed Verstappen for a "tactical foul" with Horner "disappointed" about his counterpart's comments.
But while this has been going on in the press, there's been a lot more said to FIA race director Masi behind the scenes.
This led to Horner saying Wolff had been "lobbying the stewards", but, as Masi points out, Red Bull also like to make their point of view heard.
The Australian says that's fine, but he's not going to play their game.
Another hugely dramatic moment in the Verstappen/Hamilton title battle 💥😮#ItalianGP 🇮🇹 #F1 pic.twitter.com/P4J4bN6wX2

— Formula 1 (@F1) September 12, 2021
Check all the latest 2021 teamwear via the official Formula 1 store
"I think from the FIA perspective, together with the stewards, we look at each and every incident on its merit, regardless if it is Lewis, if it is Max, if it is whoever," he said after the Monza crash.
"I think the pattern of escalation is a perception for some depending on which person you are looking at supporting.
"I think if you asked Christian you would get a completely different perspective on it.
"From that one, I am not going to get into the games.
"We have had a very close exciting championship between two fantastic drivers and that is the part we should all be focusing on."
F1 managing director Ross Brawn hopes that at the end of the day it won't be Masi and the stewards deciding the outcome of the championship.
"I'm interested to see what impact this [Monza] has on their ongoing battle for the title," he said. "We have lived through Silverstone, which was a major and controversial incident.
"Personally, I wouldn't say it has changed the dynamic. You've got two cockerels in the farmyard at the moment and we are seeing the consequence of it.
"I don't think either will back off at any moment for the rest of the year, but I hope the Championship is won on the track and not in the barriers or the stewards' room."
Planet F1 verdict
Will Hamilton and Verstappen learn from their crashes?
Will the crashes between Lewis Hamilton and Max Verstappen have a greater impact on future races?