'Schumacher considered quitting after Senna's death'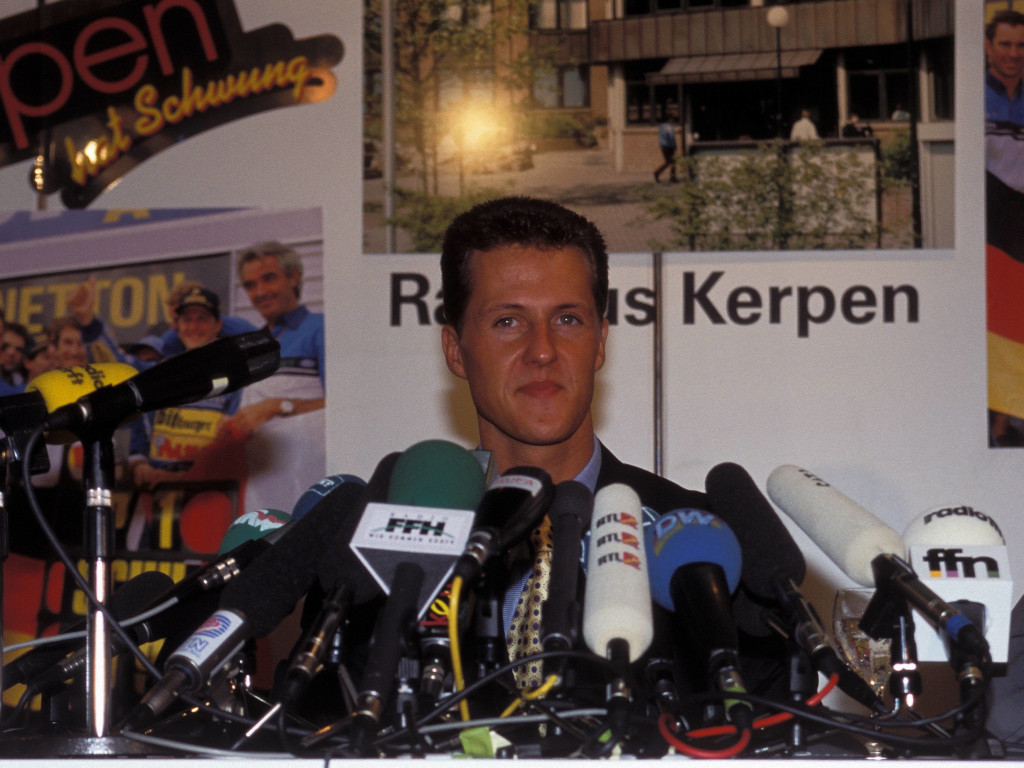 Flavio Briatore has revealed that Michael Schumacher "seriously considered" walking away from motor racing following the death of Ayrton Senna.
The 1994 F1 season was a bittersweet one for Schumacher as he won the first of his seven Drivers' Championship, edging Damon Hill from Williams, but the year is also remembered for the deaths of F1 great Senna and Roland Ratzenberger during the San Marino Grand Prix.
Schumacher went on to win the race following Senna's crash, but there were emotional scenes on the podium and in the post-race press conference.
Broadcaster RTL commemorated the 25th anniversary of Schumacher's maiden title win recently and former Benetton team boss Briatore says Senna's death had a major impact on the German.
"Schumacher was the Pavarotti of driving a car," he said.
"He changed after the death of Ayrton Senna. He seriously considered whether to stop motor racing.
"Fortunately for us all, he stuck with it. Damon Hill was not a Championship driver. He completely messed it up."
Schumacher won the first of his two Drivers' titles with Benetton, who also won the Constructors' Championship in 1995.
Not too many people fancied the team before they won their first title, but Briatore said their "star" driver drove them to great heights.
"The truth is we did not have the money to hire a good driver. A world champion, a star," he said of Schumacher.
"They all laughed at us. That's why we had to look for a talent.
"For the established Formula 1 teams we were a danger. A T-shirt manufacturer that beats all the legends. They complained about us all the time.
"But when they saw Michael in the car, they all shut up."
Follow us on Twitter @Planet_F1 and like our Facebook page.