Schumacher is 'different, but here' says his wife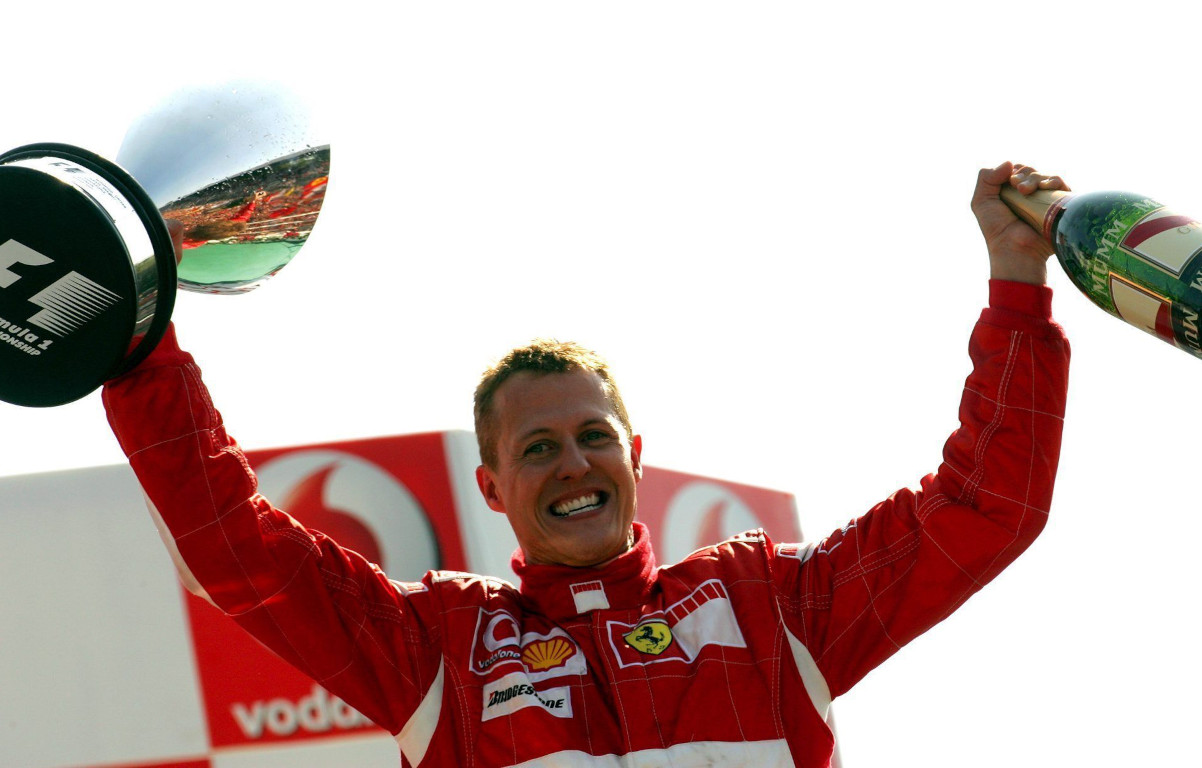 Corinna Schumacher has broken her nearly eight years of silence on Michael Schumacher's health, saying he is "different, but he's here".
The seven-time F1 World Champion suffered a severe head injury when he crashed while skiing in the French Alps in December 2013.
He was placed in a medically induced coma, spending months in hospital before being taken home to continue his rehabilitation.
Little is known about Schumacher's health with the family saying from the get-go that it was a private matter, although Corinna has now broken her silence.
Giving an interview in the soon-to-be-released 'Schumacher' documentary, she said: "Michael is here. Different, but he's here, and that gives us strength, I find.
"We're together. We live together at home. We do therapy.
"We do everything we can to make Michael better and to make sure he's comfortable. And to simply make him feel our family, our bond.
"And no matter what, I will do everything I can. We all will.
"We're trying to carry on as a family, the way Michael liked it and still does. And we are getting on with our lives."
Schumacher raced in Formula 1 for 18 seasons, his only injury a broken leg from a crash at the 1999 British Grand Prix.
Corinna says she was "certain he had a few guardian angels that were keeping an eye out for him.
"I don't know if it's just a kind of protective wall that you put up yourself or if it's because you're in a way naïve but it simply never occurred to me that anything could ever happen to Michael."
Then it did, tragedy befalling the German while on holiday with his family.
"I have never blamed God for what happened," she continued. "It was just really bad luck, all the bad luck anyone can have in life.
"It's always terrible when you say, 'Why is this happening to Michael or us?' But then why does it happen to other people?
"Of course, I miss Michael every day. But it's not just me who misses him. The children, the family, his father, everyone around him. I mean, everybody misses Michael."
30 years ago today, Michael Schumacher competed in his very first Formula 1 race in Spa, Belgium, launching his legendary motorsport career. SCHUMACHER, from 15 September, only on Netflix! pic.twitter.com/0XsEdlxYSC

— Netflix UK & Ireland (@NetflixUK) August 25, 2021
Kit yourself out in Ferrari colours via the official Formula 1 store
But while Corinna, who married Schumacher in 1995, has revealed a few small details about Schumacher's life today, she insists that the family will continue to protect the 52-year-old's privacy.
"'Private is private', as he always said," she said. "It's very important to me that he can continue to enjoy his private life as much as possible.
"Michael always protected us and now we are protecting Michael."
Schumacher won 92 grands prix during his F1 career, taking seven World titles, a record that stands today although it has been matched by Lewis Hamilton.