'Schumi wasn't fastest, just more tenacious'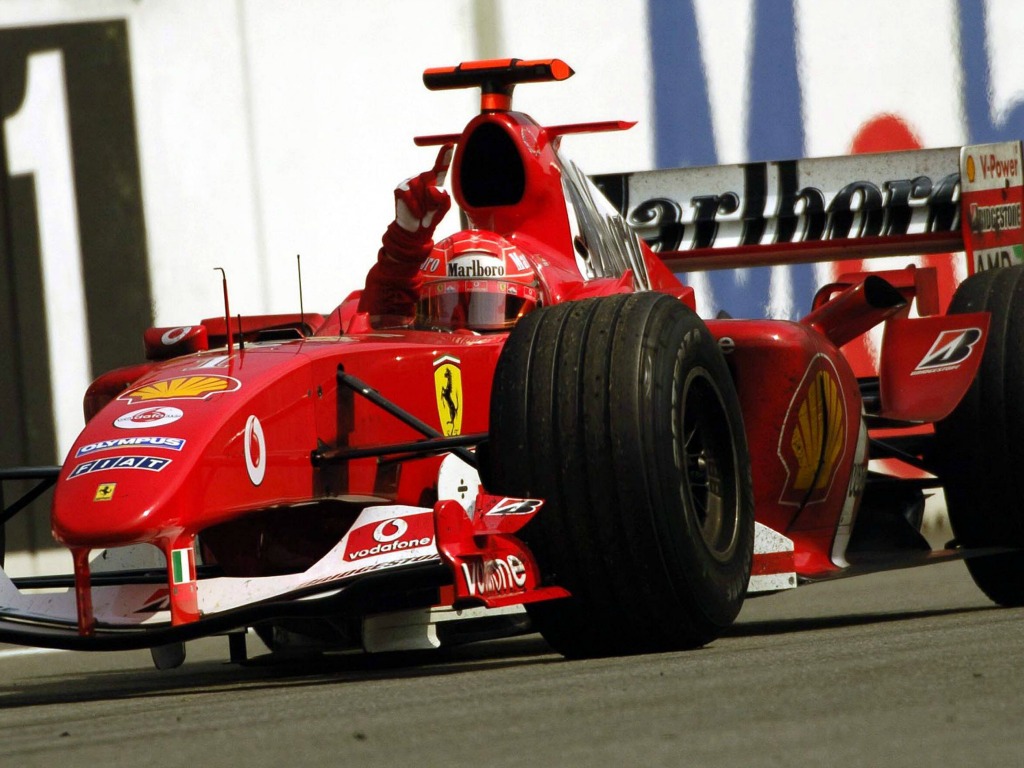 Michael Schumacher may not have been the fastest F1 driver ever but Daniel Ricciardo says he's the best because of "how tenacious" he was.
Schumacher raced his way to seven Drivers' Championship titles during his days with Benetton, with whom he won his first two World titles, and Ferrari.
He put in an unprecedented run of five titles with Ferrari from 2000 to 2004, making him the most successful driver ever.
But that doesn't mean he was the fastest.
Ricciardo was recently asked by Formula 1 Magazine to put together his perfect driver, taking traits from yesteryear's line up.
The Renault driver, who is off to McLaren next season, said he would take a bit from Schumacher, Alain Prost, Ayrton Senna and add a touch of Mario Andretti to the mix.
"I would choose Michael Schumacher because of how tenacious and persistent he is," he explained his choices.
"I don't think he was the fastest driver ever, but his determination really made the difference.
"Next on my list is Alain Prost's intelligence, combined with his pure speed. And in doing so, Senna's desire to win every race was cost.
"Finally, Mario Andretti's quality of moving smoothly from one Formula Class to another, as he did when he exchanged the Indycars for Formula 1."
As for which of those he believes he is most alike, Ricciardo says none of them.
"I think I am quite unique!" he added.
"Ayrton Senna was relentless on the track, but also very modest.
"When I look at myself, I can't say that I look like someone…
"I undoubtedly have some traits in common with drivers from the past, but I think I have also introduced some new traits into the sport."
Follow us on Twitter @Planet_F1 and like our Facebook page.