Michael Schumacher's Jordan 191 up for auction, expected to fetch over £1million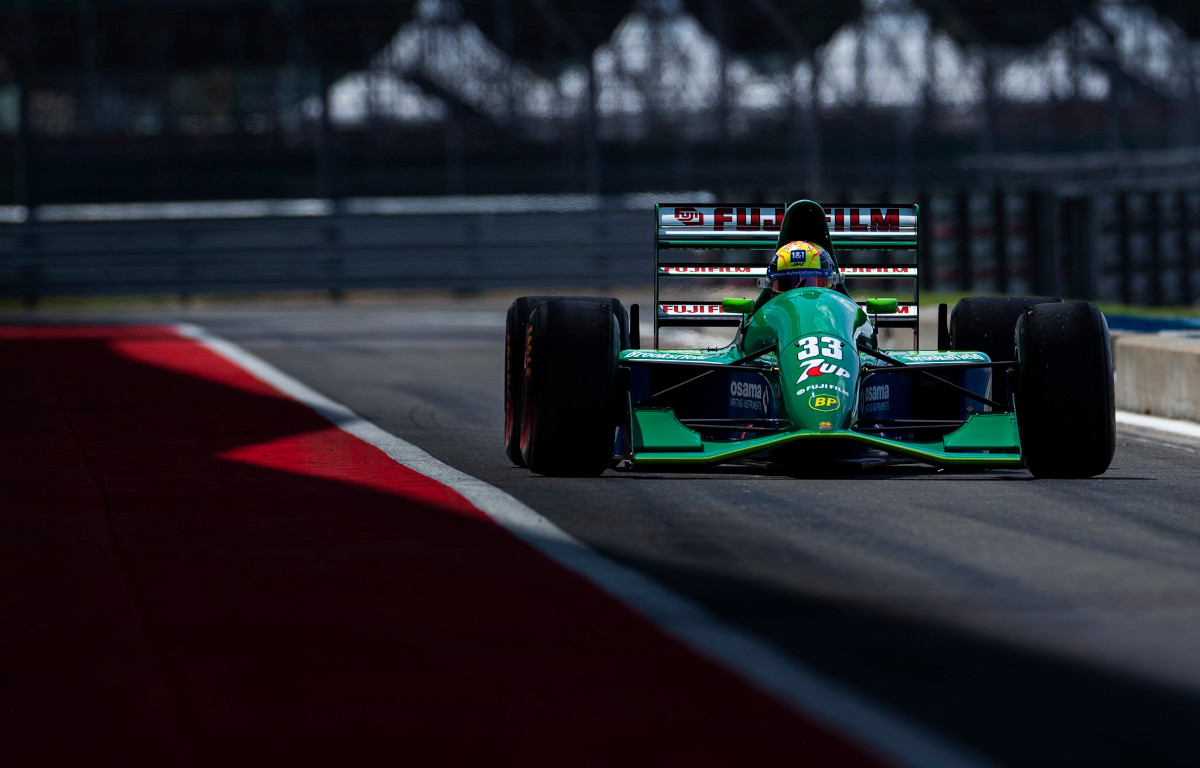 Michael Schumacher's Jordan 191 has been put up for sale in Paris just 18 months after it last went to auction.
The seven-time World Champion drove the No.6 chassis at the 1991 Belgian Grand Prix when he was dropped in to replace Bertrand Gachot who had been sentenced to 18 months in prison for an aggravated assault.
Despite being new to the sport, Schumacher impressed from the off and using this particular model, he outpaced his team-mate Andrea de Cesaris in his very first practice session.
After that, he again beat De Cesaris to P7 in qualifying but his good form soon ran out as his clutch failed just after Eau Rouge in the opening lap of the race. The No.6 chassis was driven by De Cesaris on his way to a P13 finish.
That would prove to be Schumacher's one and only appearance for the Jordan team as he was snapped up by Benetton for the final five races of the 1991 season.
The No.6 chassis is set to be auctioned in Paris on February 2 by Bonhams and is the second time in 18 months that it has gone under the hammer.
The auction house says it is being sold in running condition and is expected to fetch in the region of £1.2 million to £1.75 million.
The chassis was given a runout in 2021 when it was driven by Schumacher's son Mick around Silverstone.
It was previously sold for £1.25 million by Speedmaster Cars but has not left the premises since its purchase aside from the Silverstone excursion.
PlanetF1 recommends
The top 10 most expensive Formula 1 cars ever to be sold at auction
Revealed: The top 10 highest F1 points-scorers of all-time using unique formula
The five most entertaining drivers on the F1 2023 grid
The 191 will be the second Schumacher car to go to auction in recent months with his Ferrari F2003 selling for £10.7 million in November.
The figure fetched at a Sotheby's auction in Switzerland represents the second highest amount ever paid for an F1 car with only the 1954 Mercedes W196R going for more (£19.6 million).
Speaking to PlanetF1.com, Sotheby's marketing and communications director Peter Haynes said there had been a "huge rise" in interest for F1 cars.
"The market for modern era Formula 1 cars has seen a huge rise in interest from collectors in recent years, and that has translated into a significant increase in the prices the cars now command," he said.
"There is more money in the market now, so these cars which are incredibly sophisticated and expensive to maintain – are being bought by collectors who have the resources to look after and maintain them.
"Manufacturers like Ferrari, McLaren and Williams, have all created dedicated divisions of their businesses that offer clients the facilities and technical support necessary to look after the cars.
"There's no question that Ferrari and McLaren F1 cars lead the way in desirability and those driven by Michael Schumacher and Ayrton Senna are the most desired."