Jordan: Schumi talent like 'a wonder of the world'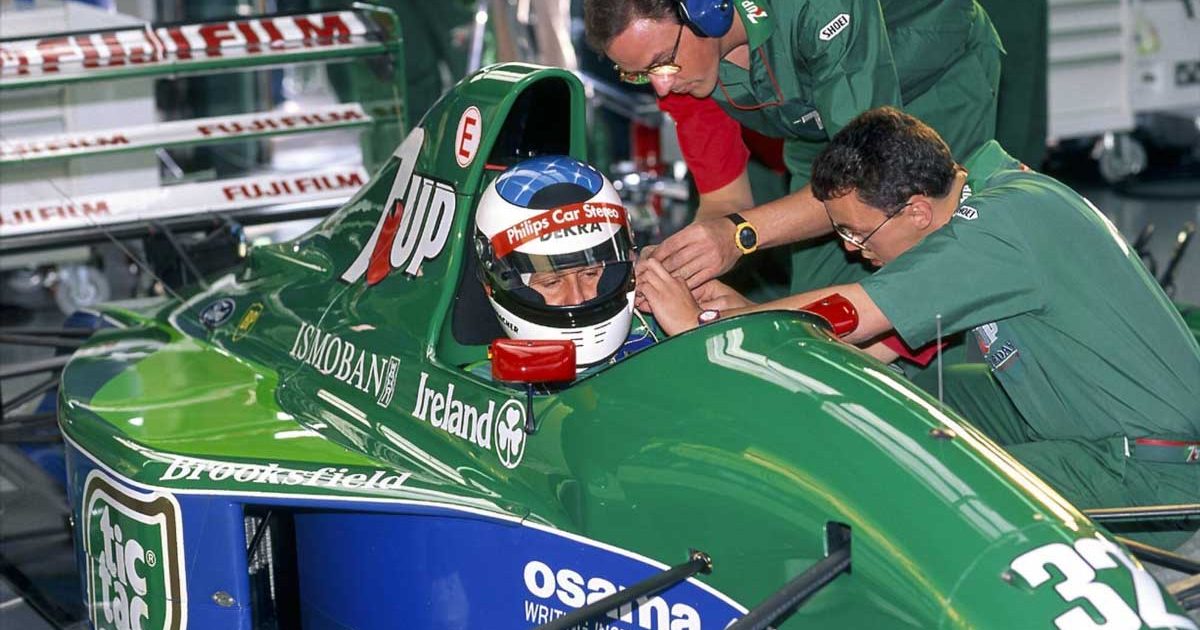 Ahead of his Formula 1 debut in 1991, Eddie Jordan described Michael Schumacher's first test with him as being like "a wonder of the world".
The German rookie was drafted in at the last minute to drive for Jordan after regular driver Bertrand Gachot was briefly sent to prison, and a single test was offered to Schumacher before Jordan decided to run him in the Belgian Grand Prix.
Jordan, owner of his privateer team, recounted the first moments in which he saw Schumacher behind the wheel of his car.
"The test drive before [Spa] was a wonder of the world," Jordan said in an interview with F1-Insider.
"I had only experienced such a presence of a young guy, such talent, such incredible speed, such confidence once before – with Ayrton Senna.
"With both of them, it was like suddenly turning on the lights in a dark room. Michael drove incredible times straight away in an old overall of John Watson.
"We gave Michael a lot of laps at his first test in Silverstone because we were afraid he wouldn't be able to do it. Then his race engineer called me and said 'Eddie, something's wrong here – either they've shortened the course or this kid is incredibly fast'."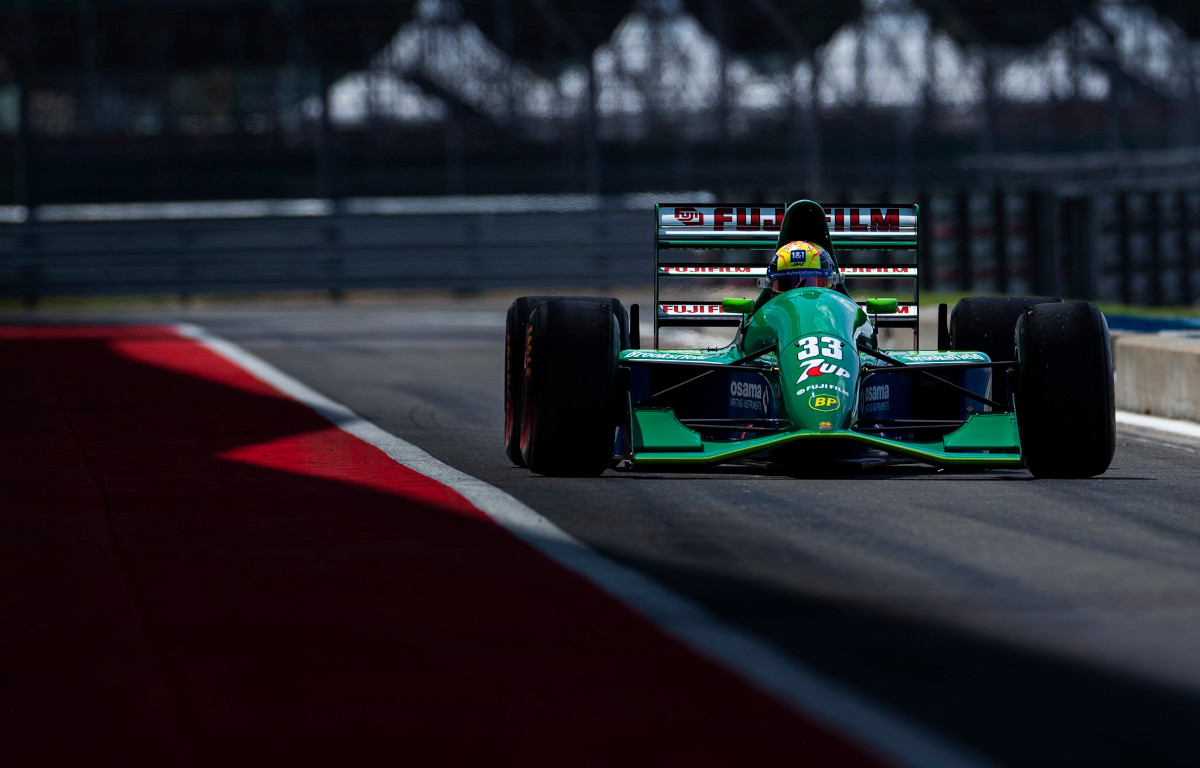 F1 TV are offering PlanetF1 readers 10% off both monthly and annual subscriptions! In order to claim this fantastic discount, click the following link and use the promo code PLANETF10 at checkout!*
*The offer ends at midnight on September 26 and excludes Netherlands
Schumacher's son Mick was recently given the opportunity to drive the Jordan 191 in which his father made his Formula 1 bow, as Schumi Jnr continues to make his own way in his rookie Formula 1 season with Haas.
Michael only drove for Jordan in that weekend at Spa before heading to Benetton, and had the German told the truth about his experience his debut may not have come about at all.
"Sensational," Jordan said of Schumacher's performance in Belgium. "But first he lied to me. I had asked him if he had ever been to Spa. I meant, of course, if he had driven there before. He simply said yes. Okay, he wasn't cheating, but he had never raced there. If I had known that, I wouldn't have let him drive.
"In my opinion, it was impossible to get to know the most difficult track and a new car in one weekend. His seventh place on the grid was therefore exceptional.
"His experienced team-mate [Andrea] de Cesaris, who wasn't exactly considered slow on the scene, didn't stand a chance. Seventh place was like pole position for us.
"Unfortunately, Michael's race only lasted 500 metres. Then the clutch was burnt. My mistake. I had saved in the wrong place at the time.
"At his 300th grand prix 20 years later, I handed him a new one, symbolically. Michael took me in his arms and said 'Eddie, nobody would have thought back then that we would still be here'. There were tears in my eyes."