Q2 an 'achievement' for Mick Schumacher, traffic a 'killer' for Kevin Magnussen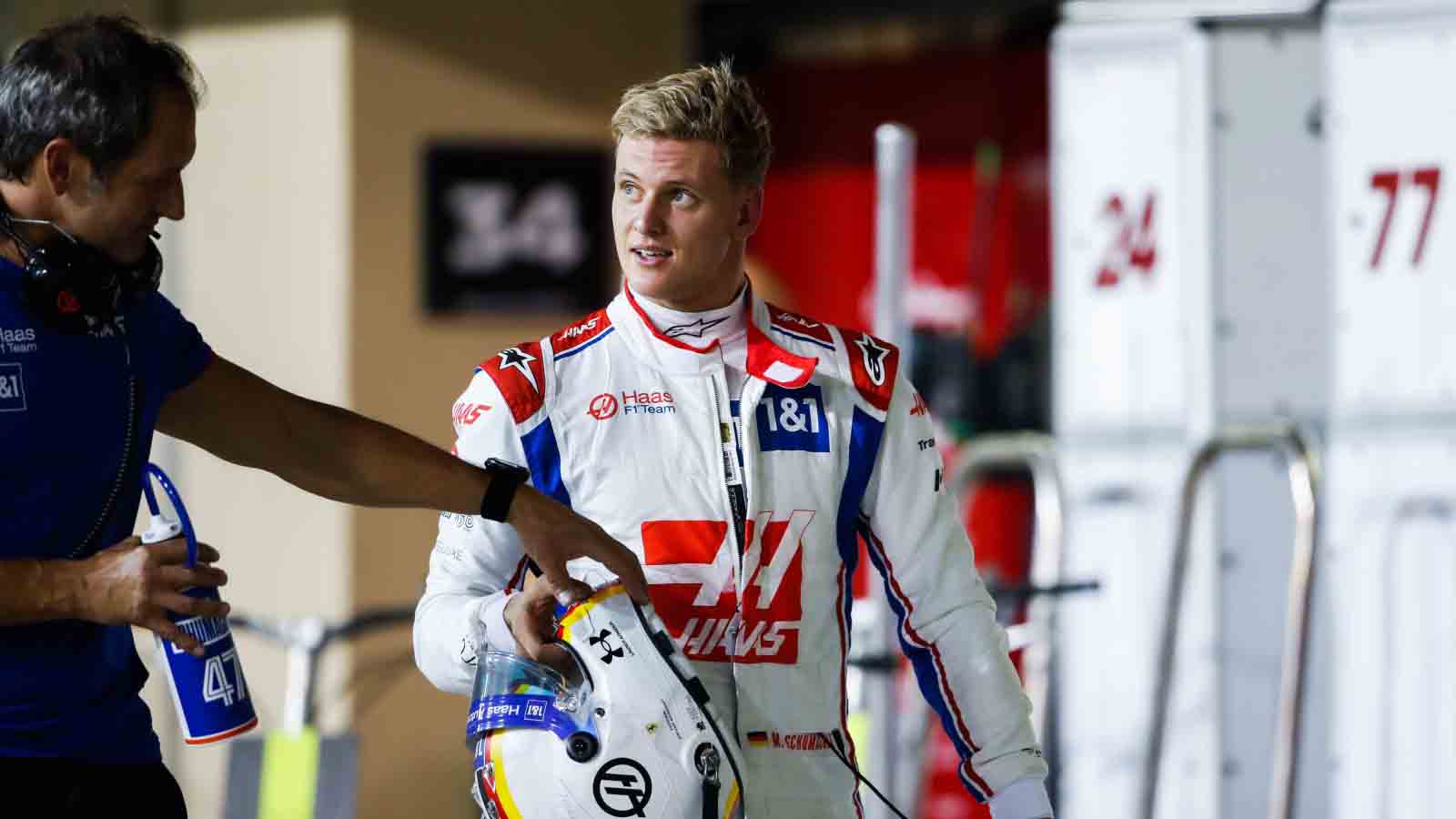 Mick Schumacher admitted he and Haas had not anticipated getting through to Q2 based on their practice pace, making it an "achievement" for him to do so.
In his final race for the team, the German qualified 13th for the Abu Dhabi Grand Prix as Haas look to close out the year by taking eighth in the Constructors' Championship.
AlphaTauri are only two points behind, but the lack of competitiveness on show from Red Bull's sister team means both they and Haas will have plenty of work to do to get into the top 10 come Sunday.
Speaking to media including PlanetF1 about his session, Schumacher said after qualifying: "I think it was a positive one. Obviously, getting through to Q2 was a bit unexpected, especially because we didn't have the best of FP3 and FP2.
"So to be able to get through and also qualify P13 was definitely an achievement today.
"The field was very tight and we weren't quite at the top of our car. But then we did some changes for qualifying, it moved into the right direction, and we feel a bit more confident with it.
"Kevin's starting quite close to [Pierre] Gasly, I'm starting quite close to [Yuki] Tsunoda. So hopefully, we'll be able to have a good start and then keep them at bay."
For Kevin Magnussen on the other hand, he went from a shock pole position in the last round to a Q1 exit in Abu Dhabi, with traffic in the final sector proving to be a problem for multiple drivers on Saturday.
The queue heading into the final corner stretched for quite some distance, and the Dane felt having to wait around for longer than usual contributed towards his early exit from the session.
"Well I mean that traffic at the end was a killer for us," Magnussen said to Formula1.com after qualifying.
"I was standing still for half a minute or so, which of course cools down your tyres, and I couldn't really push in the first sector so that's what killed it really.
"We had to get out of the garage quicker than we did. But yeah, car seemed to be closer to the front in qualifying than FP3, so let's see tomorrow if we can turn it around."
Additional reporting by Thomas Maher
Read more: Lando Norris jokes he 'screwed' fellow drivers with Abu Dhabi dinner choice