Schumacher angry not to have been swapped with K-Mag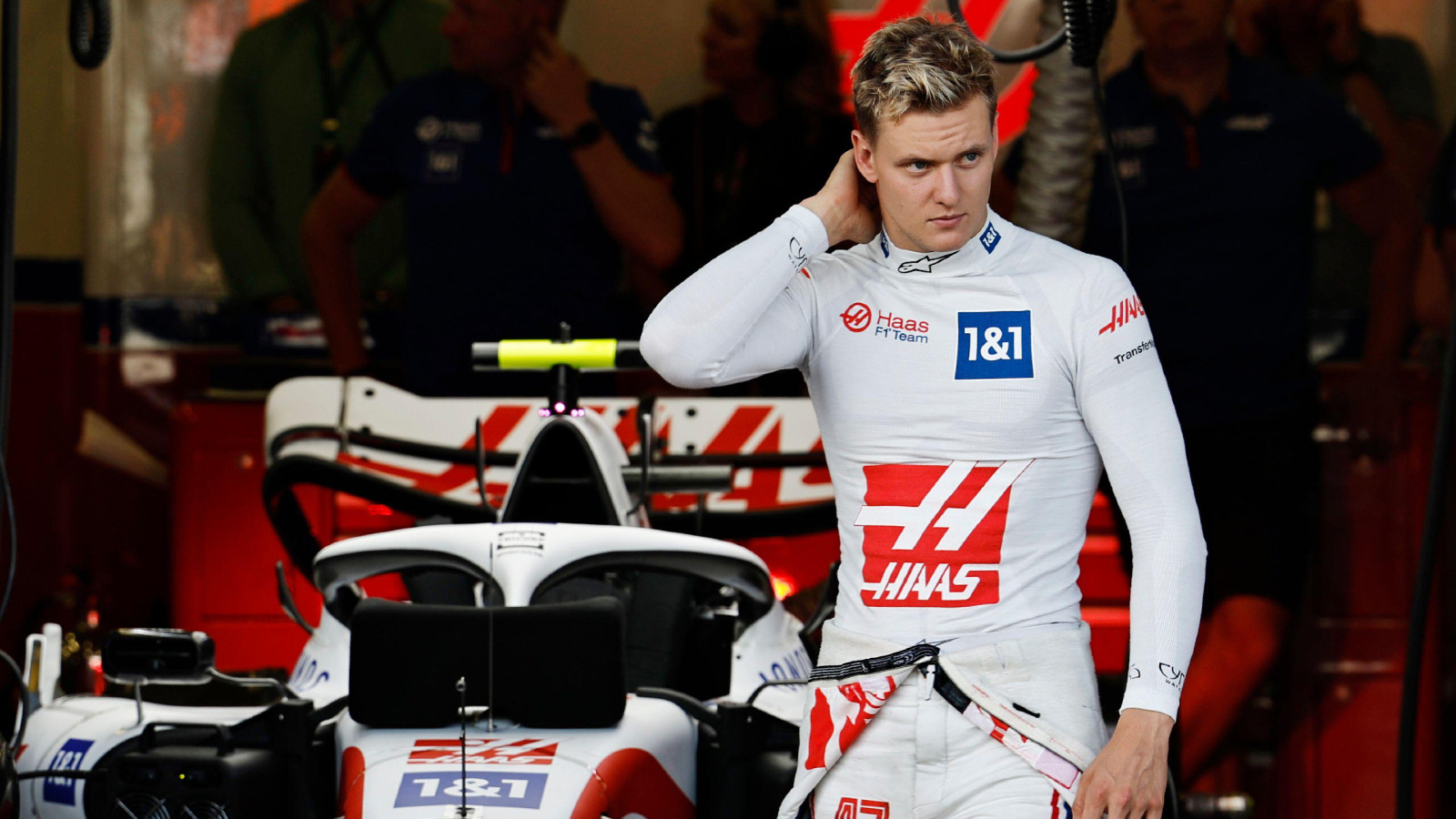 An angry Mick Schumacher was left to question his team's decisions after losing out to Lewis Hamilton in the Austrian Grand Prix sprint.
Schumacher battled with Hamilton towards the end of the race as the two contested the final points-scoring place, the Haas driver managing to hold off the quicker Mercedes at first with the aid of DRS.
The German was within DRS range of his team-mate Kevin Magnussen, which allowed him to narrowly keep Hamilton behind him, but late on Magnussen moved more than one second ahead and stopped Schumacher's DRS advantage.
Schumacher got on the team radio to request Magnussen slow down, but that order was either not passed on or not followed as Hamilton eventually did pass, knocking Schumacher out of the points.
After the race, a visibly furious Schumacher told Sky Sports F1 he believes he should have been swapped with Magnussen as he had better pace.
Schumacher: "I think it's something to be discussed, but obviously I think the battle with Lewis was fun but in the first place it shouldn't have happened. In some ways I was quite a bit quicker,  so…"
Interviewer: "You should have been swapped with Kevin?"
Schumacher: "Yeah."
Interviewer: "Did you have that conversation over the radio?"
Schumacher: "Yeah."
Great defending from Schumacher 💪

Before Hamilton's perseverance pays off 👍#AustrianGP #F1Sprint pic.twitter.com/4QSYyqLgV4

— Formula 1 (@F1) July 9, 2022
Interviewer: "And the team said no?"
Schumacher: "Yeah."
Interviewer: "Did the team give you a reason why they wouldn't swap you?"
Schumacher: "That's something I have to understand."
In his interview, Magnussen said he had not been asked by the team to switch places but said it was a "great day" for Haas.
"I obviously can't hear what Mick says," Magnussen told Sky Sports F1. "But you know, it's a great day for us. We got two points, we are starting P7 and P9 for tomorrow's main race. We really can't be disappointed with this in any way."
To make Schumacher's day worse, he was then reminded of a potential penalty heading his way for a starting procedure infringement. Schumacher was not entirely sure what he was being investigated for.
"We'll see," Schumacher said. "There's one thing I could think of which was I did a burnout and was in front of Kevin, but then I let let him through. Other than that, I don't really know if there's anything I did wrong. I don't think so. Maybe I was out of position again."