German pundits disagree on potential Mick Schumacher F1 sabbatical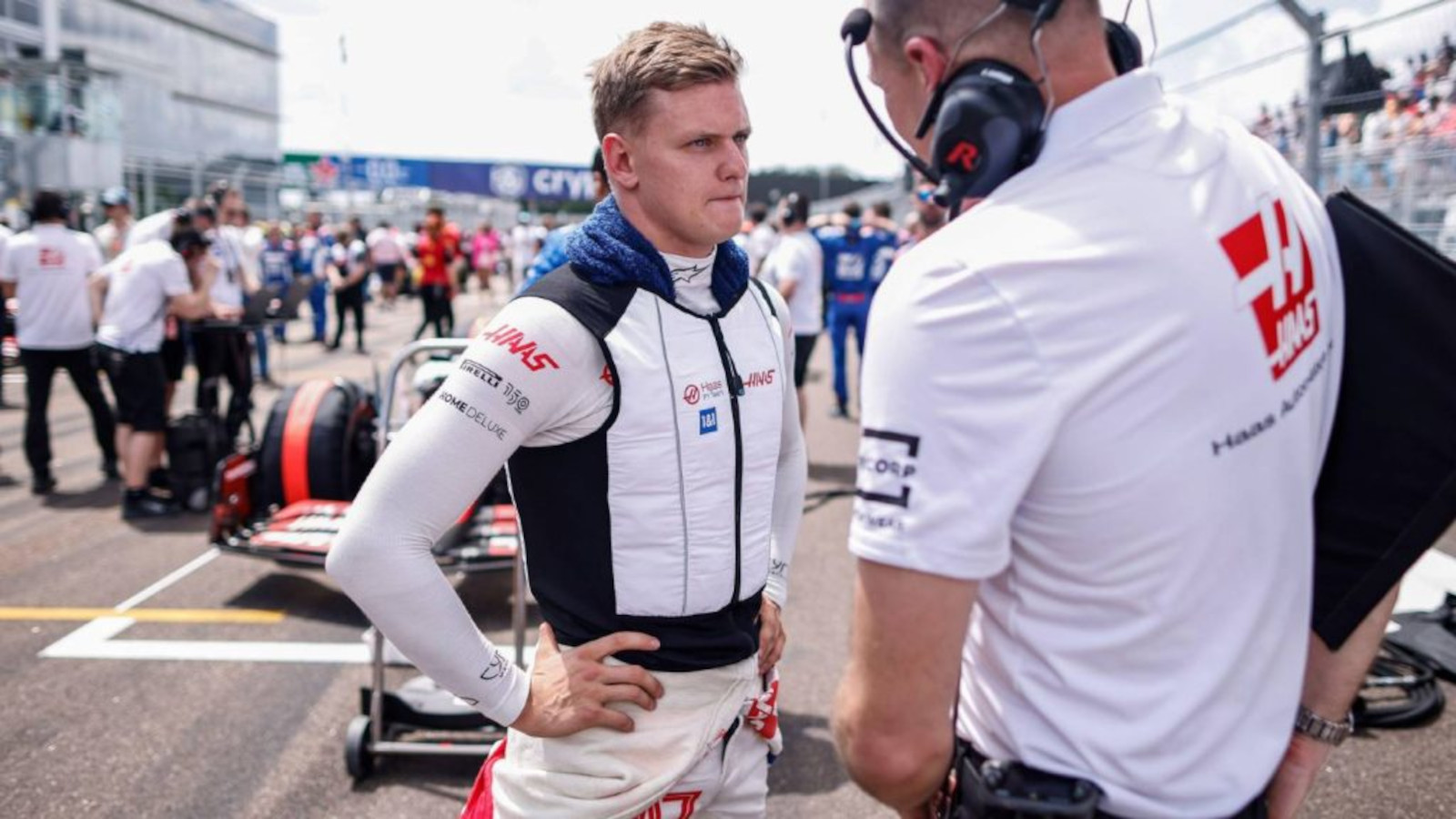 Mick Schumacher is in discussions about linking up with Audi when they enter Formula 1, according to a report.
As the time for Haas to make a decision about who will partner Kevin Magnussen in their 2023 driver line-up draws closer, the scales appear finely balanced in relation to Schumacher.
With the German nearing the end of his second season with Haas, team principal Guenther Steiner's statement that there is a "50-50" chance of him retaining the seat appears accurate from an outside impression.
But further into the future it has been reported that whether Haas stick by Schumacher or not, the 23-year-old could well have an opportunity with Audi.
The German manufacturer have announced they will enter F1 in 2026 and that appears highly likely to be in conjunction with the Sauber team, who currently operate under Alfa Romeo branding.
Journalist Ralf Bach, of F1-Insider and Auto Bild, told Sport1 he thinks it would be in Schumacher's interests to keep himself on the grid with Haas in 2023 to stay in the frame for when Audi arrive in the pit lane.
"I think it's all about getting through 2023 for Mick," said Bach. "Because as I see it, his future lies with Audi. They want him and there have already been talks.
"I know for a fact that there are talks."
Former F1 racer Christian Danner, however, sees it differently in terms of the career prospects for the son of Michael Schumacher, the seven-time former World Champion.
"I don't think it's bad for a guy like him to take a year off," said Danner, who finished fourth in the 1989 United States Grand Prix.
"He's still so young, he can easily resume his Formula 1 career afterwards."
Good early pace from Mick but damage picked up to his car in two on-track incidents out of his control, hampered him in the second half of the race.#HaasF1 #USGP pic.twitter.com/QxEsXtSY9b

— Haas F1 Team (@HaasF1Team) October 23, 2022
What is the best way for Mick Schumacher to prolong his F1 career?
If the Audi links are correct, you could look at it as a risk whatever Schumacher ends up doing for 2023.
Let's first imagine he is kept on by Haas. Year three is usually make or break. If he shines and enhances his reputation, there will probably be plenty of takers for one of the most marketable drivers on the grid.
Should a big team come calling, perhaps Ferrari if Carlos Sainz flops in 2023 – and remember this is only hypothesis – then suddenly the appeal of Audi would diminish.
But if Schumacher raced on at Haas, was put in the shade by Magnussen and continued his unfortunate trait of crashing, it could end his career for good. Audi would not want a busted flush, even if he was a current rarity within F1 as a young German driver.
There is, however, also risk in Danner's idea of a sabbatical. Namely that if Audi want Schumacher to race for them, he could be looking at a worst-case scenario of three years on the sidelines when he would be in his prime.
He could play an active part in development, of course, carrying out some testing, but what would three years off the grid do to his racing abilities? Unless he kept his eye in with some DTM or endurance action, which would make a lot of sense.
What we do not know, of course, is what happens in 2024 and 2025 after Sauber have parted ways with Alfa Romeo.
Will they simply operate as Sauber, with a customer engine (currently Ferrari)? Or will the rumoured Audi buyout be fast-tracked? The difficulty with the latter, of course, is that Audi are only developing an engine for the next generation of power units in 2026.
Bach indicated to Sport1 that things will change at Sauber before the end of 2024.
"There will be completely different people calling the shots," he said. "And I assume Mick will be one of the future drivers."
We will, apparently, learn more from Audi about their specific plans before the end of this year. If Schumacher knows already what they have in mind, it may well determine which path he takes at the career crossroads he has reached.
Read more: Mick Schumacher feels 'bad luck follows' him after debris damaged his car in Austin