Schumacher 'irritated' by last-lap fireworks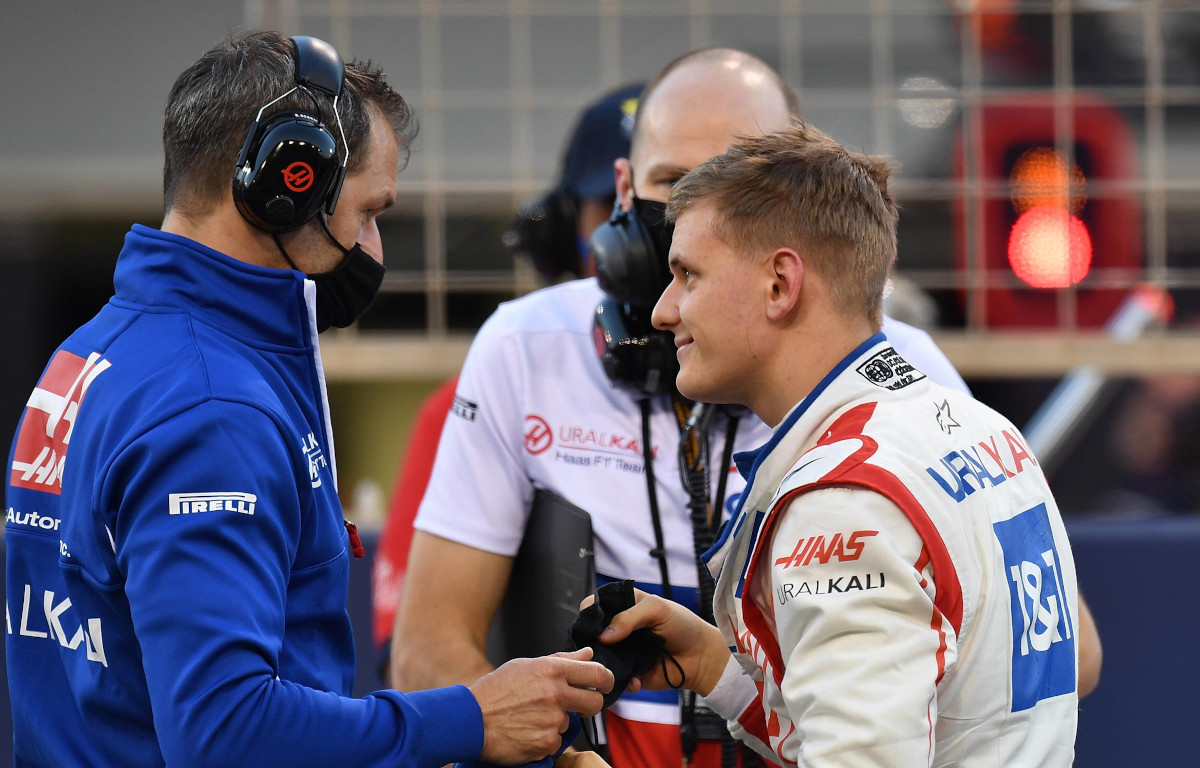 Finding the fireworks after Lewis Hamilton's win to be "irritating", Mick Schumacher's engineer said they will try to get "more to the front" so that they "align" with his own finish.
Schumacher made his Formula 1 debut at the Bahrain Grand Prix, putting in a solid but not spectacular weekend, although the latter wasn't expected.
Haas team boss Guenther Steiner said in the build-up to the weekend that his only goal for his rookie pairing was for them to bring the car home.
But while Nikita Mazepin failed to do that, crashing out of the race, Schumacher completed his first grand prix as a Formula 1 driver.
The German started the race from 18th position on the grid, had an early spin and finished P16, a lap down on race winner Hamilton.
"I am upset about the first lap, I am sorry about that," he told his team over the radio. "I feel very good in the car, thank you for that."
The German, though, did have one other small complaint, finding the fireworks that went off as Hamilton took the chequered flag to be a distraction as he completed his final lap.
"The fireworks were kind of irritating on the last lap," he said.
His race engineer Gary Gannon's advice: "Next time we'll try to be more at the front so the fireworks will be aligned with you finishing the race."
A lot to learn still, but overall happy about the weekend with P16. Big thank you to @HaasF1Team for the hard work you guys put in to this, couldn't have asked for a better group of people!! Looking forward to the next race🤙 #MSC47 pic.twitter.com/tut7J7iaTe

— Mick Schumacher (@SchumacherMick) March 28, 2021
Check out the Haas collection via the official Formula 1 store
The season-opening was a weekend of learning for Schumacher with Haas devoting this season to getting their drivers up to speed.
Schumacher said: "In general, I'd say I was 90 percent happy and 10 percent not – because of the mistake I made, the spin, at the Safety Car restart.
"Luckily the car was still drivable, everything was alright so I could keep going and continue to build on my experience through the race weekend.
"Obviously, after that I went through the C3 and the C2, which felt really good.
"It was a bit of a shame that I wasn't in the pack to be able to at least try to be close to the guys for a few laps.
"Fortunately, I did get through things like blue flags and I caught up to Nicholas (Latifi) – so I was able to feel how it was to follow a car closely and have DRS.
"Overall, I feel like I've learned a lot, and hopefully I'm able to convert that into something positive for the next race."
Follow us on Twitter @Planet_F1 and like our Facebook page.