Mick Schumacher 'was certainly the better' long-term choice for Haas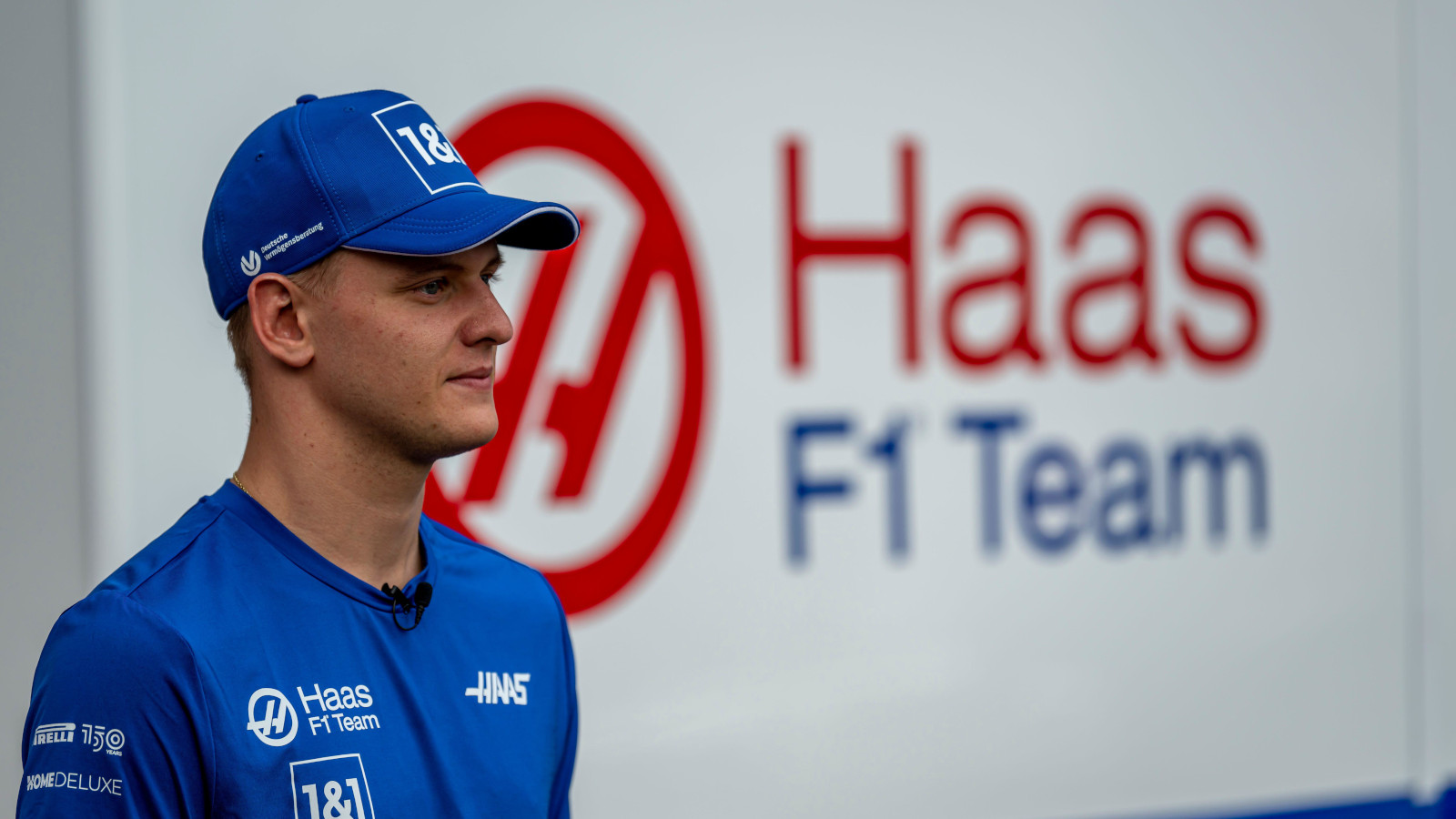 Mick Schumacher would have been a "better choice" for Haas than Nico Hulkenberg for the 2023 Formula 1 season from a long-term perspective.
That is the opinion of former F1 driver Marc Surer, who remains hopeful that the son of seven-time World Champion Michael will go on to enjoy a successful grand prix career.
Schumacher will act as Mercedes' reserve driver this season after being dropped by Haas at the end of a 2022 campaign in which he recorded just two points finishes, with former Renault driver Nico Hulkenberg – who last raced in F1 on a full-time basis in 2019 – named as his replacement.
Surer, who made 82 F1 starts between 1979 and 1986, has been left puzzled by Haas's decision to drop Schumacher after two years, suggesting the German's flashes of potential in 2022 hinted at a significant breakthrough in his third full season in 2023.
Appearing on Formel.de's YouTube channel, he said: "With Mick you have someone who has now been paid practically two years of apprenticeship in Formula 1 and now you push him away.
"Maybe now the breakthrough would come [in 2023]. So, it's a double-edged sword.
"So, in the short term, I would say: Yes, the experienced man [Nico Hulkenberg] who is hungry is the better choice for a year. But Mick is certainly the better choice in the long term, because we see again and again, as in the qualification in Mexico, that he sometimes lets one out again, that you can see correctly, he has talent.
"I think we have not seen the best of him yet. He's a good racing driver and good racers can also become World Champions.
"From this point of view, if he sits in the right car and it works for him, we have seen that in Formula 2 and in Formula 3, if it works for him, then he can implement it. Right now, it's just a bit messed up."
PlanetF1.com recommends
David Coulthard's warning to Daniel Ricciardo after Red Bull return
Is Netflix's Drive to Survive nearing the end of the road?
F1 team principals: How long has each team boss been in charge?
Despite his admiration for Schumacher, Surer is certain that Hulkenberg – who famously never finished on the podium in his previous 181 F1 appearances – will be motivated upon his return to a full-time seat.
"He is a strong talent," Surer said. "In terms of speed, he usually gets to the point.
"He is not a sensitive driver, but he has always been able to move a car, whether it oversteers or understeer, somehow fast. From that point of view, he is certainly a good man and just didn't have any luck when it came to finishing on the podium. He still has a score to settle."
At 35, Hulkenberg will be one of the oldest drivers on the 2023 grid, with his long absence from racing raising doubts over his ability to make a successful return.
But Surer has pointed to the successful comebacks of two-time World Champion Fernando Alonso and Hulkenberg's 2023 team-mate Kevin Magnussen – who claimed Haas's first F1 pole position at the penultimate round of last season in Brazil – as reasons to believe the German will shine.
"That's the only point where you have to say: Yes, it's still useful, because he won't have much time in Formula 1. On the other hand, we have seen with Alonso: If someone is hungry, then nothing slows him down. And I assume that Nico Hulkenberg is hungry.
"Because the experience that will help the team. You saw that with Magnussen, who was able to implement it immediately if the car was good."
Surer also never recorded a podium finish and admitted he feels an affiliation towards Haas's new signing, suggesting the burden of never finishing in the top three may have played on the mind of Hulkenberg, who memorably crashed into Lewis Hamilton while in contention to win the 2012 Brazilian Grand Prix for the Force India team.
He added: "I feel connected to him anyway, because I never made it to the podium. I also dropped out every time I was in the top three.
"Sometimes there is a situation where once you start winning, you don't stop. And that just didn't happen. I think you might tense up a bit when you know you could actually do it, but it's always against you."
Having made a bright start to last season, Haas added just three more points to their tally across the final 11 races and ultimately finished eighth in the Constructors' standings.
Surer believes it may be time for the American team, who enjoy strong technical partnerships with Ferrari and Dallara, to consider changing their structure to something more traditional in order to take the next step.
"Of course, they have to improve," he said. "We've seen that they also make a lot of mistakes strategically and stuff. They certainly have to get better in that direction, but it's a small team. They have the help of Ferrari in the construction of the car.
"Whether the system, that the car is built at Dallara, whether that is really the right way, I do not know.
"Maybe you should think about whether you might just do it a little more independently."