Mystery of Mick's crooked Haas seat solved
Mick Schumacher has found out that he is not "symmetrical", hence why he has been crooked in his seat in the Haas VF-21.
Back in June Schumacher revealed that he was central in the VF-21, but his driving position was not straight, causing an unwanted hindrance in his rookie Formula 1 season.
Even Sebastian Vettel tried to help out, though his advice to break it so that he could get a new one sooner was understandably, not followed through on.
But, Schumacher has now discovered the problem. Instead of the seat being wonky, it is actually him.
"The seat is symmetrical, I'm not – and it took me only, well, long enough to find that out," Schumacher revealed, as quoted by Autosport.
"I think the fact is what we have to do now is we'll have to do a crooked seat, so that I am central in the car."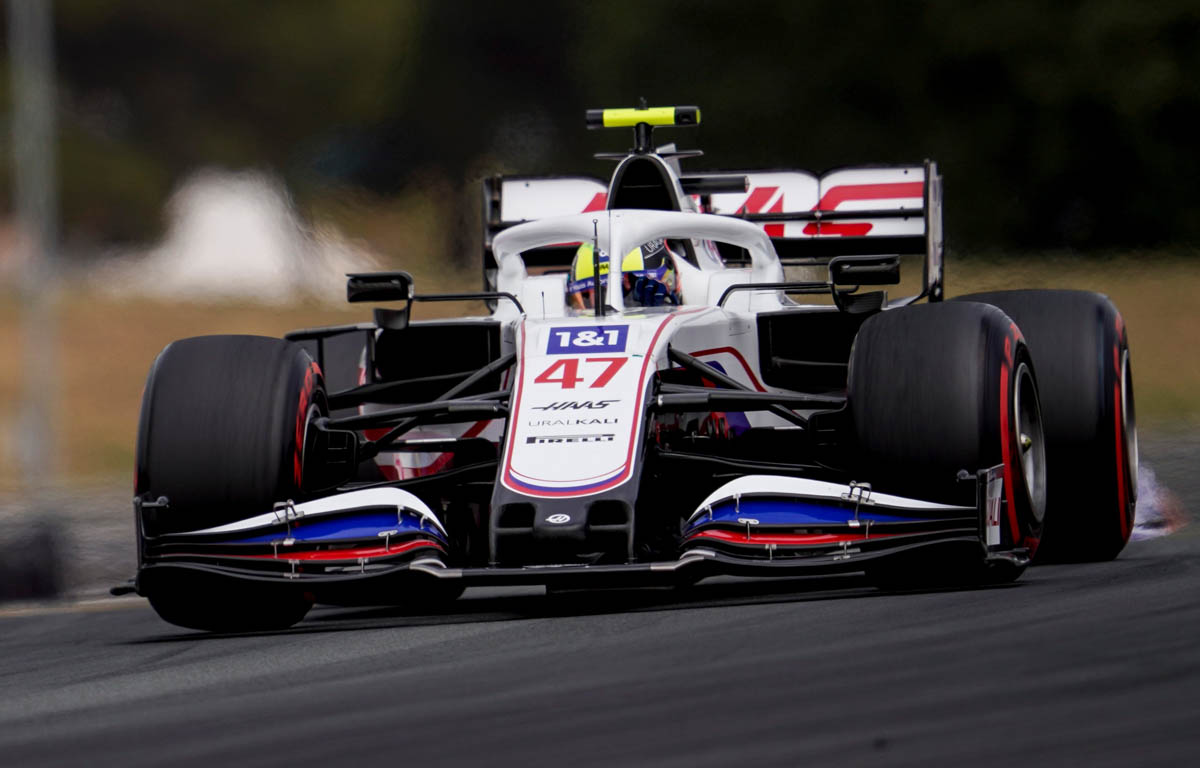 Check out the Haas collection via the official Formula 1 store
Fortunately for Schumacher, his new seat will be ready in time for the upcoming Hungarian Grand Prix.
But with Haas team boss Guenther Steiner talking about another "straight seat" being the plan, let's hope that this one is a better fit for Schumacher.
"We hope it is not crooked, the next one," Steiner confirmed.
"I actually spoke with Mick when we were in the factory on Tuesday, and we had a little laugh about it, because it came out so big, this crooked seat [story].
"For sure it will be ready for Hungary. If we make it on Monday, it will be ready for Hungary. But if it is crooked or not, I don't know yet.
"The plan is to have a straight seat in Hungary."
Schumacher has been the standout Haas driver so far in what has been a very difficult campaign, with the American outfit regularly failing to keep up with the rest of the pack.
His P13 at the Azerbaijan Grand Prix in Baku remains Haas' highest finishing position of the 2021 campaign.