Mick Schumacher unfazed by F1 spotlight
Mick Schumacher isn't worried about the attention that will be on him this season as he makes his F1 debut with Haas, saying it is nothing new.
Never before has a driver arrived on the Formula 1 grid with as bright a spotlight shining down on him.
The son of seven-time World Champion Michael Schumacher, the world is waited with bated breath to see what Schumacher can do.
It is not a new position for the 21-year-old, who has always had to deal with more attention and expectation than most drivers.
That, though, hasn't proven to be an obstacle in past seasons with the German winning the Formula 3 European Championship in 2018 and the Formula 2 Championship in 2020.
"I think that it's quite clear that I've been under a sort of spotlight since a very young age, and especially due to the sport that I do," he told MotorsportMagazine.com.
"Nevertheless, I think it's something that I've been able to get used to, and I would say about myself that I'm able to deal with it pretty well.
"I think the results speak for it.
"So I think I will do the same as usual in 2021, too.
"And we'll just try and keep the same rhythm that I have."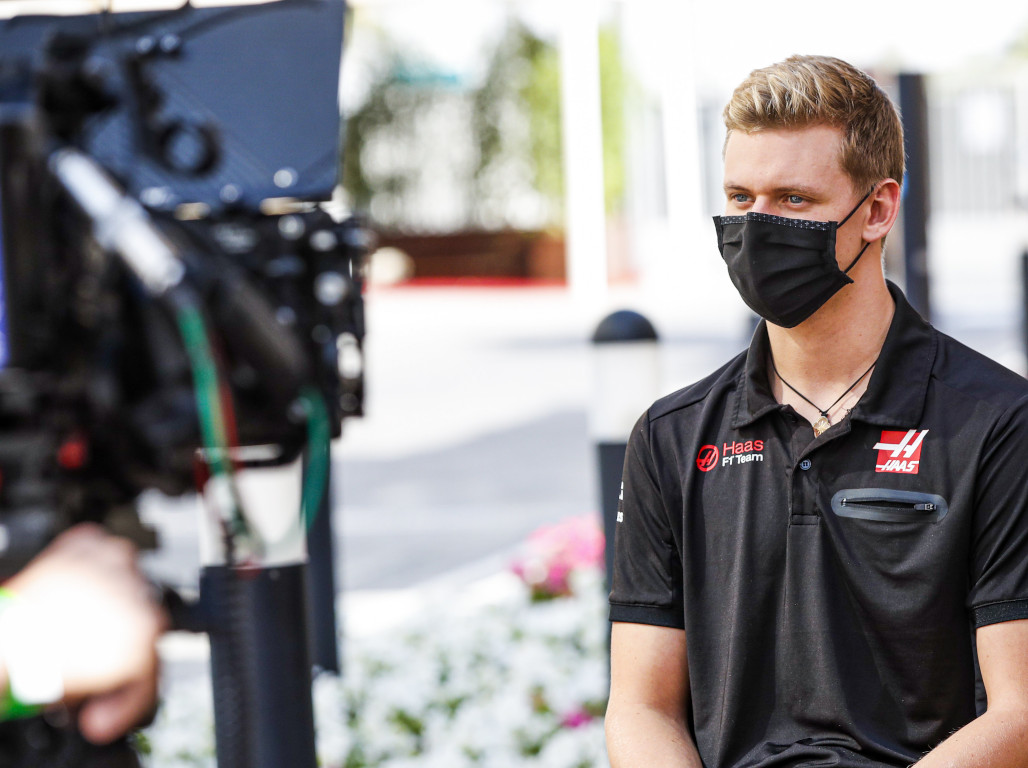 Driver and team face coverings are available now on the official Formula 1 store!
Schumacher, a member of Ferrari's young driver academy, will race for Haas this season, partnering Nikita Mazepin at the Ferrari-powered team.
While Mazepin recently made headlines for all the wrong reasons, Schumacher is used to just making headlines.
The 21-year-old credits his family and friends for keeping him grounded.
"It's something that has always been with me, and I kind of got used to it, I didn't really have to specifically work on it," he said of the attention.
"But I think definitely one thing that is important is that you have a family that is always open and true to you.
"If you have friends that tell you how it is and you have facts, you will stay grounded, and you'll be able to see things in a different perspective than if you would be trying to do all this alone.
"I'm lucky to have such a great bunch of people around me."
Follow us on Twitter @Planet_F1 and like our Facebook page.