Jock Clear is seeing distinct similarities in the way Mick Schumacher is working at Haas to how his father, Michael, did with his F1 teams.
Clear is a driver coach at the Ferrari Academy, to which Schumacher junior belongs, and continues to mentor the 22-year-old in the early stages of his Formula 1 career.
Previously, the 57-year-old Briton was performance engineer for Michael Schumacher during the seven-time former World Champion's last two seasons in the sport with Mercedes.
Everyone connected with F1 knows Mick is having nothing more than an educational first season with Haas, who freely admit they will be at the back of the pack all year while they place the vast majority of developmental focus on their 2022 car.
But one thing that has stood out is the reigning Formula 2 champion's desire to establish a strong working relationship with his team. Clear says that shows the young German is most definitely following in his father's footsteps.
"Mick's dynamic in the [Haas] team is very positive," Clear told SportBild. "The methodology he works with is almost even better than Michael's because he is more calm by nature.
"They say the apple doesn't fall far from the tree. It's no surprise at all that Mick has these qualities too.
"It's fascinating for me and many at Ferrari to have worked with Michael and now with Mick and their similarities, but also the differences. At the end of the day, everyone is different. There is not just one way to become a champion."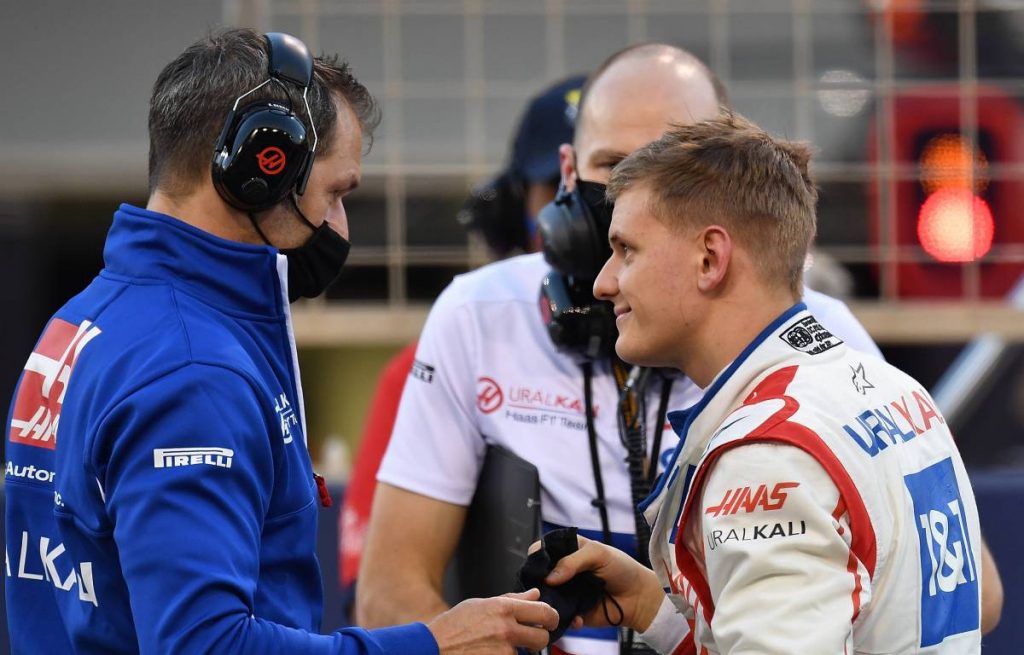 F1 TV are offering PlanetF1 readers 10% off their Access and Pro subscriptions! Click here and use the code PLANETF10 at checkout*
*offer expires midnight on Sunday, June 6
Schumacher has experienced a mixed start to his F1 career, generally outperforming his team-mate Nikita Mazepin and finishing ahead of Nicholas Latifi's Williams in Portugal, but also crashing at Imola and Monaco.
On the whole, and especially given his reputation for being a continuous improver, Clear thinks his future is bright.
"It's still too early to say whether he has all the qualities to become World Champion," said Clear. "But so far, we haven't discovered anything he lacks.
"There is still a long way to go but he is definitely going in the right direction. We hope he continues to improve. He's doing everything we ask of him and he's getting great results. We can't ask for more than that.
"But only time will tell if he can deliver under pressure when he's at the front and when he has the chance of fighting for pole position. That's a very different scenario from now where he's fighting his team-mate in a non-competitive car."
Follow us on Twitter @Planet_F1, like our Facebook page and join us on Instagram!