Schumacher to share Ferrari reserve role in 2022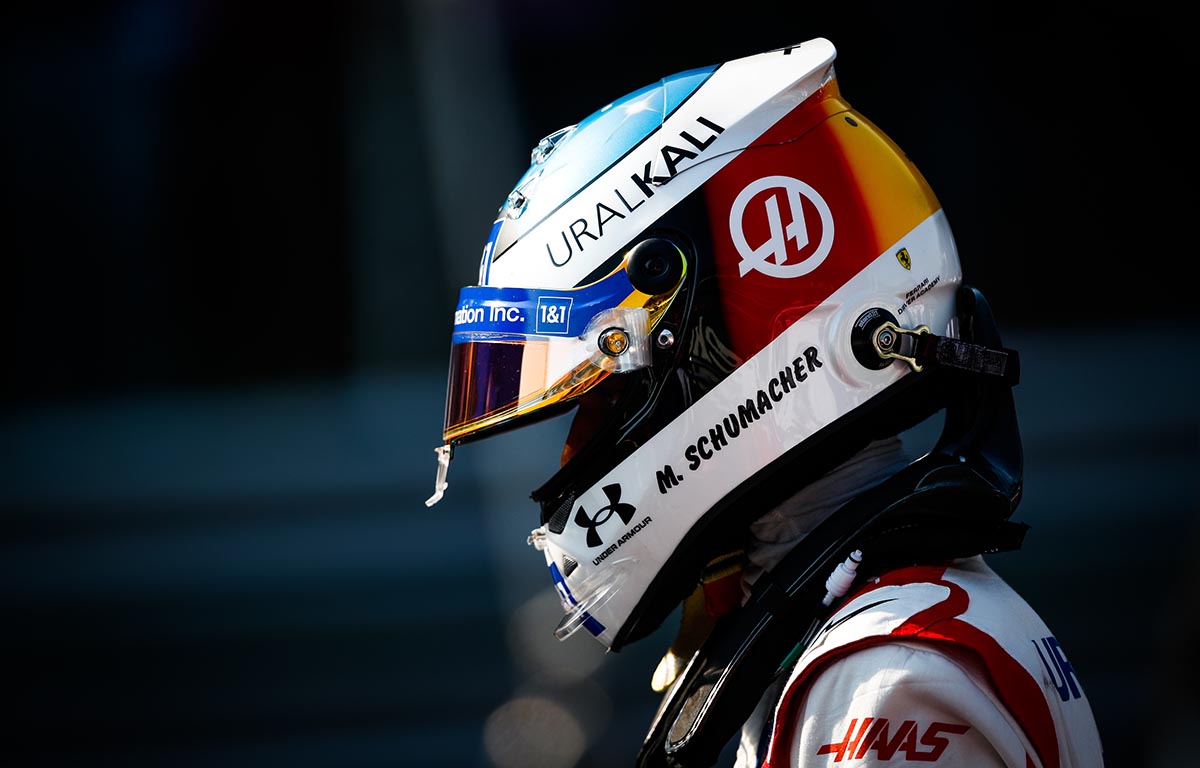 Mick Schumacher has taken a further step up the Ferrari ladder by becoming their reserve driver at selected races during the 2022 season.
The son of the seven-time World Champion and Ferrari legend, Michael, will officially be the Scuderia's reserve at 11 race weekends in 2022, with now former Alfa Romeo driver Antonio Giovinazzi on standby for the other 12 events which don't clash with his new Formula E commitments.
Schumacher will of course combine his new role with his full-time drive for Haas next year and Ferrari boss Mattia Binotto is delighted to help him continue along his development path.
"In 2021 he was followed by Ferrari engineers dedicated to the programme of Ferrari Driver Academy to support him in his development and that will continue next year," Binotto said.
"Our simulator will be available to him here at Maranello, but we've got an entire programme because being still part of an academy, it's part of our objectives continuously to try to develop them as as drivers because again, the final objectives, one day, is they will prove to be capable to be a Ferrari driver.
Binotto has also been encouraged by Schumacher's rookie campaign in Formula 1 despite Haas being way off the pace throughout a season they effectively wrote off before it had even started.
"The reason we've got a Ferrari Driver Academy is to identify who can be the Ferrari driver for the future," Binotto added.
"Being part of it, if you are doing well, no doubt you may have opportunities. He's already had one season in F1, which is important.
"I think Mick through the season did well. He improved himself, not only in terms of consistency, but as well in terms of speed.
"If I look at the last races, he was a lot closer to the cars ahead, while Haas didn't really develop the car at all. The fact that he was closer proved he had a good improvement on the speed itself."
If Schumacher was needed to step in at Ferrari next season, then he would be replaced at Haas by Pietro Fittipaldi.
In the case of Giovinazzi, he too will be given full access to Ferrari's simulator and Binotto has no problems whatsoever in calling upon him if he is required.
"Those cars will be really a lot different to the current one in terms of driving style, and it will be important to have one driver that knows those cars as a reserve driver," Binotto said in reference to Giovinazzi, who will also be free to drive for Alfa Romeo or Haas if needed.
"I can still count on Antonio because he's a good driver, he has proved to be a good driver."
PlanetF1 verdict
Mick's next step in Ferrari development
It's the logical move forward for Mick in his development with Ferrari.