Schumacher: Debut 'not amazing' but 'very valuable'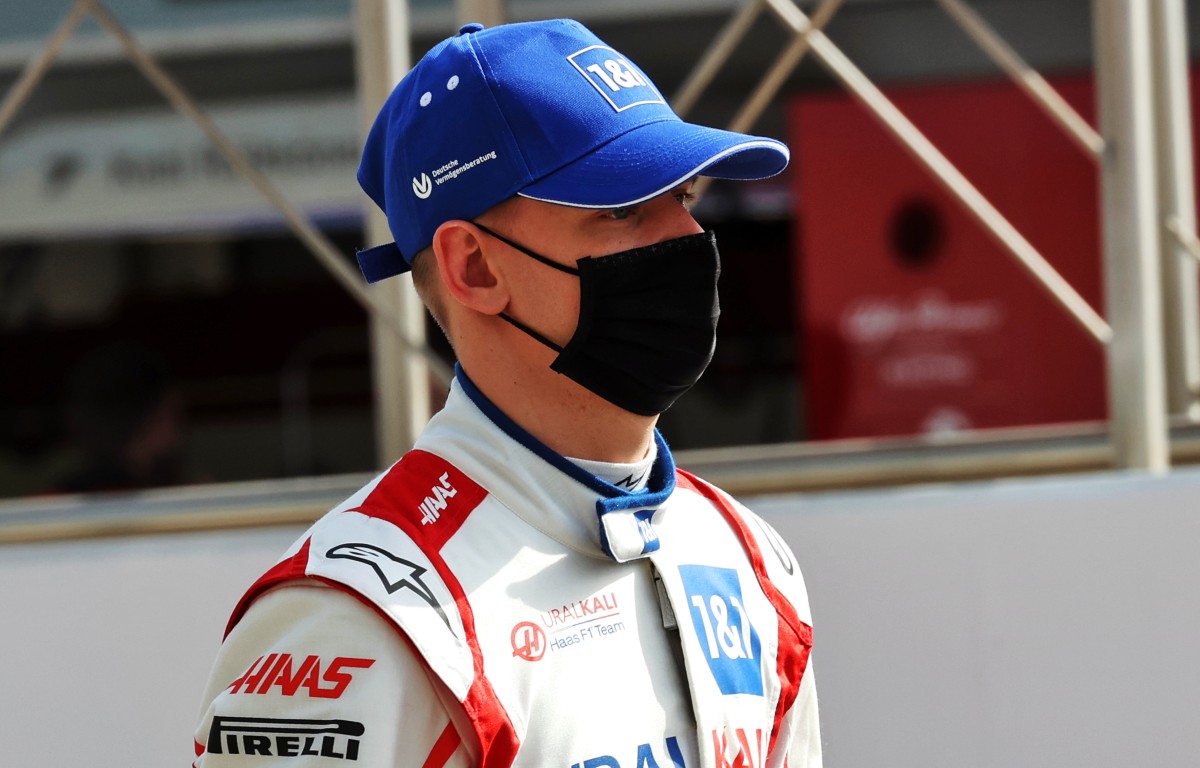 With gearbox issues and tricky conditions, Mick Schumacher didn't have the perfect first day in F1 but thinks it was valuable nonetheless.
The German was handed duties for the morning session of the first day of pre-season testing but immediately ran into issues.
A hydraulic issue forced Haas to fit a new gearbox mid-session, meaning he was unable to get out on-track for quite some time and ultimately only completed 15 laps.
"It was great," he said.
"Obviously, I would have loved for some more laps. It would have been great to able to get those laps in that unfortunately we lost due to the gearbox issue. We just sat in the box for quite a while, but fortunately, we got out for a few laps at the end.
"Conditions weren't great, we're having kind of a sandstorm here right now so, yeah not amazing, but still some very valuable time in the car.
"It's very gusty, so it makes it unpredictable, it makes it different from corner to corner really. That's something that you have to get used to.
"These F1 cars these days are very wind-affected so any little wind gust really sets off the car massively, so I think that's why we saw quite a few spins and moments on-track.
"It will be interesting to see how it is tomorrow. Hopefully, it will be better than today and we'll get to do a lot of laps."
Day 1 – DONE 👍

That's 70 laps for Nikita this afternoon 🇧🇭#HaasF1 #F1Testing pic.twitter.com/hoNZhXHXiD

— Haas F1 Team (@HaasF1Team) March 12, 2021
F1 TV is offering 25% off their annual subscriptions! Click here and use the code F1TV25 at the checkout
Schumacher's team-mate for 2021, Nikita Mazepin, had no such issues in the afternoon session, completing a total of 15 laps.
He's grateful for this and is particularly pleased with how he coped physically with driving an f1 car.
"It's been an amazing day to be honest," the Russian said.
"I was very fortunate to have a smooth afternoon. As we've seen with the first day of running, things don't always go the way you planned – but it was important to get laps under our belt.
"The conditions have been rather challenging because of the amount of sand and wind that we've had. I've been to Bahrain a lot and never seen this much sand, it was challenging, but in this sport, you don't get to choose. All these factors have made for an interesting day and a very good learning day.
"I was also very happy with the physical side of things. Obviously, the graduation from F2 to F1 is rather big, but for a first day I'm very satisfied."
Follow us on Twitter @Planet_F1, like our Facebook page and join us on Instagram!