Mick Schumacher explains how he deals with Guenther Steiner's lack of 'filter'
Mick Schumacher says Haas team boss Guenther Steiner lacks a filter, but he takes that as positive pressure to perform better.
Throughout his junior career, Schumacher followed a trend of only truly hitting form during his second season in a series, this continuing into Formula 1.
After a rookie campaign spent largely at the back in an undeveloped Haas VF-21, Schumacher took some time to get going in 2022 behind the wheel of the VF-22, a far improved Haas challenger.
But he is now off the mark, scoring a P8 finish at Silverstone, followed by a career-best P6 in Austria.
Asked by RacingNews365.com why this trend had repeated itself in Formula 1, Schumacher replied: "Maybe it has to do with the pressure. In Formula 1 you always have to deal with pressure, don't you?"
The pressure was certainly mounting on Schumacher early in the 2022 campaign.
With Kevin Magnussen returning to the Haas line-up after pre-season and immediately hitting form, Schumacher remained unable to score a first point in Formula 1 with big shunts in Saudi Arabia and Monaco not helping his cause.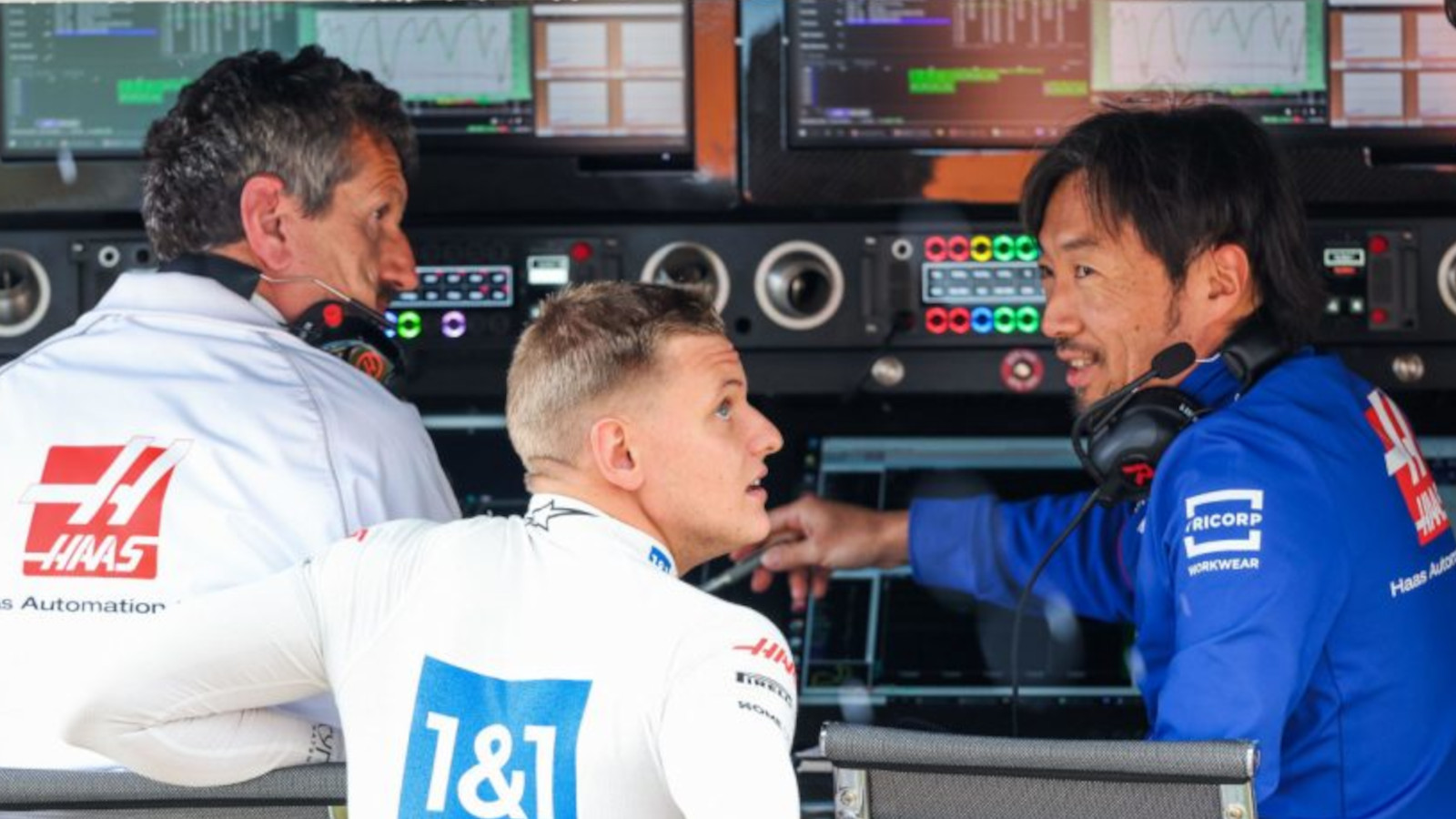 Plenty of the pressure was provided by Steiner, a character renowned in the Formula 1 paddock for saying things how he sees them.
Schumacher previously admitted there had been "tension" between the pair, and a straight-talking team boss was something new which he needed to adapt to.
But Schumacher does not see it as a bad thing, quite the opposite in fact as he believes such pressure helps to push him to perform at a higher level.
And if he reaches his future goal of challenging for titles, Schumacher says pressure naturally will exist.
"Everyone has their own personality and Guenther has his own unique style," said Schumacher. "There is hardly a filter between what he thinks and what he says. I had to adapt to that because I didn't know that before.
"But maybe that pressure makes me perform better. And that pressure is positive anyway because if you ever come to fight for a championship, you have to deal with that pressure too."
Another driver under pressure is Daniel Ricciardo, his place at McLaren very much under threat. Here is why the Aussie deserves better from his team.
Mick Schumacher now faces the most intense pressure of his career
The German racer's pursuit of those first points certainly brought about heavy pressure, especially since those couple of expensive mistakes supplemented the underwhelming performances, but he withstood that and came out the other side a far more confident, points-scoring driver.
However, as Formula 1 has shut down for the summer, it seems Schumacher's seat at Haas is far from safe for 2023.
When Sebastian Vettel announced he would retire at the end of 2022, he was quick to namedrop his friend and compatriot Schumacher as the driver whom he would like to see replace him.
Aston Martin were also quick though in confirming Fernando Alonso would take Vettel's place and with that, the door was closed for Schumacher.
The situation reportedly has taken a further negative twist for Schumacher, since Haas allegedly have hit pause on contract talks with their driver, believing they hold all the cards.
Schumacher simply must deliver his strongest performances yet in Formula 1 across the final nine races of the season because if he cannot convince Haas he is their best option for the future, the Ferrari-backed driver does not seem to have many other options on the table.