'Mick and Steiner don't fit like K-Mag and the boss do'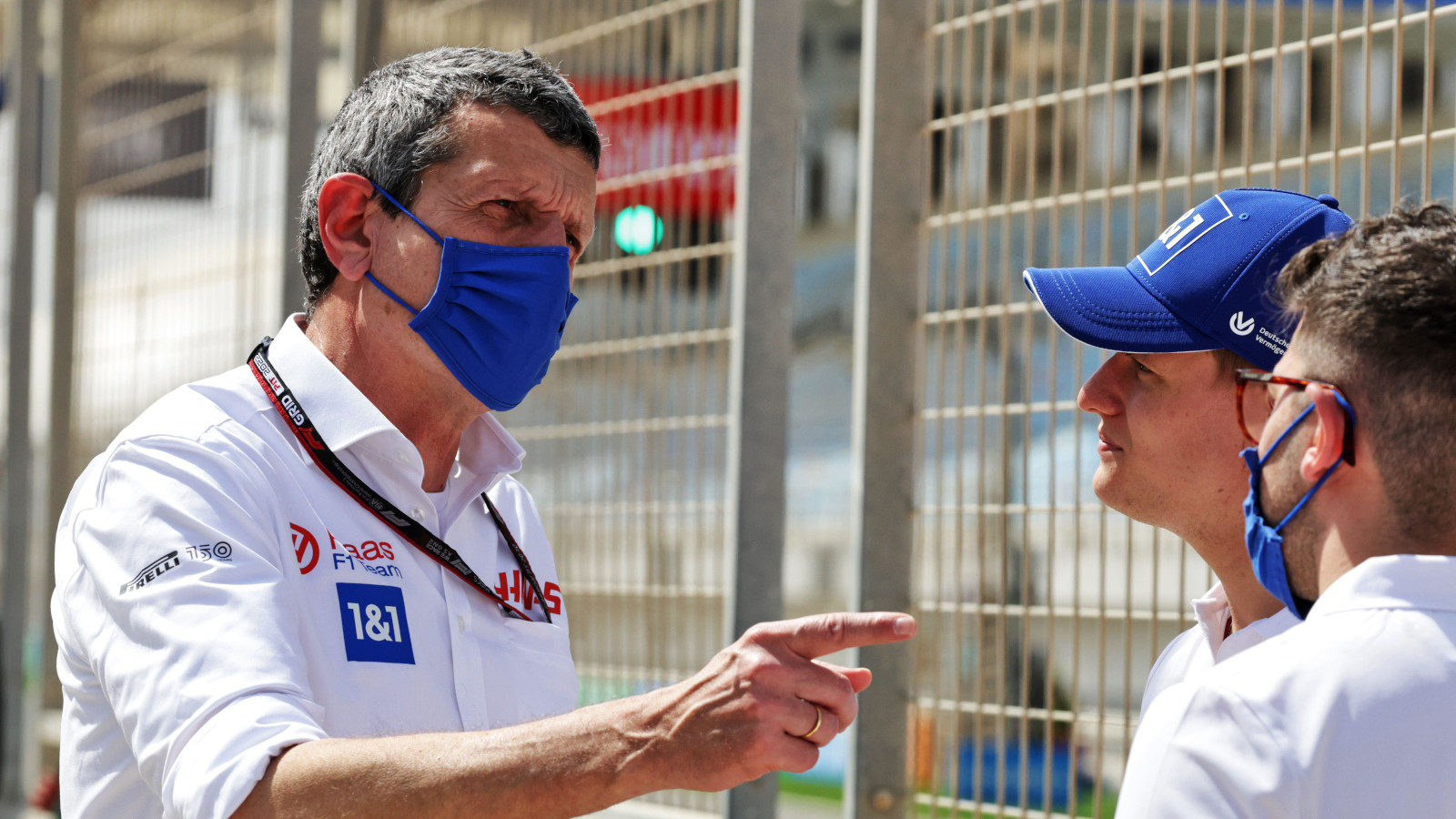 Following Guenther Steiner's criticism of Haas' Miami Grand Prix double DNF, Ralf Schumacher says Mick Schumacher and the boss "don't fit together in character".
This season marks Schumacher's second on the Formula 1 grid with Haas, but still the German remains point-less.
He was on the cusp of a top-10 showing at the Miami Grand Prix only to crash into Sebastian Vettel, forcing him to pit for a new nose cone. He finished last.
With Magnussen also failing to score, the Dane involved in an incident with Lance Stroll, Steiner – a man not known for holding back – was not impressed.
"We are leaving with nothing," said the Haas team boss. "Well, not with nothing, we are leaving with broken parts."
But while his criticism is probably water off a duck's back with Magnussen, the driver having broken Steiner's office door after the Italian lambasted he and his former team-mate Romain Grosjean in 2019 at the British Grand Prix, Schumacher is a more sensitive soul.
Ralf told F1 Insider: "Mick and Steiner don't fit together in character. An outwardly tough guy like Kevin Magnussen suits Steiner better."
Not the Sebastian Vettel/Mick Schumacher content – or contact – we wanted… 😭 #MiamiGP #F1 pic.twitter.com/1lCIK8xjb6

— PlanetF1 (@Planet_F1) May 9, 2022
Ralf, though, concedes the Miami result must have been "extremely annoying because it cost points".
But the former driver turned commentator insists there is an upside at least when it comes to his nephew's performance.
He said: "What was more important to me was Mick had a very good weekend.
"He was consistently faster than his team-mate and created the basis for himself to finish in the points with his own strength."
And that, he reckons, bodes well for Schumacher's future, with the driver hoping to one day step up to a Ferrari race seat.
"In Miami, Mick made the difference as a driver because of his speed. So the trend is going in the right direction," said Ralf.
"That is exactly what Ferrari team boss Mattia Binotto wants to see."
Schumacher, though, is not due to be promoted next season given Ferrari have already locked in their line-up, the team having re-signed Carlos Sainz for a further two years.
The Spaniard will continue as Charles Leclerc's team-mate, with Ferrari only having an opening in 2025.
But while Ferrari's line-up is sorted, Haas have yet to even give a hint as to whether they will continue with Schumacher or Magnussen next season.
From double points to broken parts for Haas in Miami
Haas had a double points finish in the grasp, but they end up coming away from Miami with nothing but broken parts.