Haas finalising contract to keep Schumacher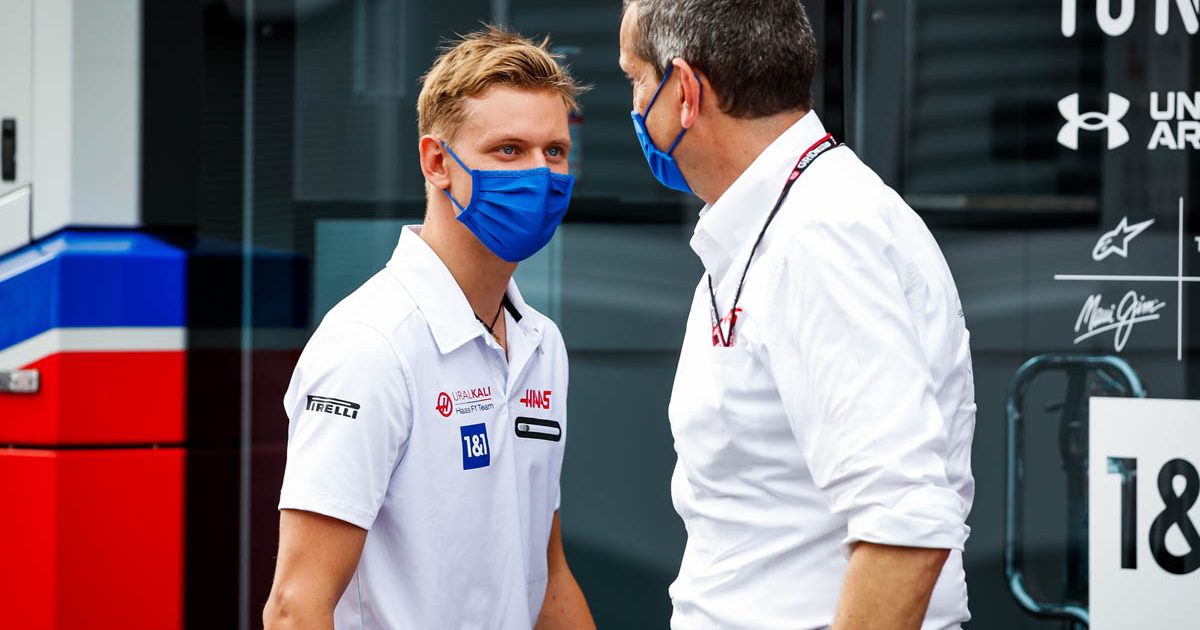 Mick Schumacher is expected to be announced imminently as a Haas driver for 2022, ending links with a switch to Alfa Romeo.
The German is in his first year of Formula 1, learning his trade at the highest level of motorsport with the team who admitted before the season began that they would be racing at the back of the pack throughout.
That was because they struggled in 2020, collecting only three points, and had decided to put all their development focus on next year's brand new car.
So far, Schumacher and his team-mate, fellow rookie Nikita Mazepin, have struggled every bit as much as expected.
The son of Michael Schumacher, the seven-time former World Champion, has recorded a highest race finishing position of 13th in Azerbaijan, although he did reach Q2 in France.
Check out the Haas collection via the official Formula 1 store
You asked, @SchumacherMick answered! 👉 Kicking off your weekend with Part 1 of Ask Mick#HaasF1 pic.twitter.com/2MQCaHYBJy

— Haas F1 Team (@HaasF1Team) July 23, 2021
Recent reports suggested Schumacher could be in line for a move to Alfa Romeo, possibly to replace Kimi Raikkonen if the Finn decides to retire at the end of this season. Schumacher has tested for Alfa Romeo in his guise as part of Ferrari's Driver Academy.
But Guenther Steiner, the Haas team principal, has confirmed Schumacher's 2022 contract with his squad is being finalised and that he will remain along with Mazepin.
Regarding the Russia-born driver, whose father is the team's main sponsor, Steiner told Motorsport.com: "Everything is signed there, everything's fine."
On Schumacher, he added: "There are a few things which just need to be sorted out. It's a three-way contract obviously, because he's got one with Ferrari.
"There need to be a few t's crossed and a few i's dotted and then we will get there. But Mick is not… he is [not] trying to say he's not signed, but there are agreements in place.
"But because of [the contract being] three-way it's always more difficult than when it's a straightforward one-to-one contract."
The situation for Schumacher regarding Alfa Romeo – for whom he was due to drive in FP1 at the Nurburgring last October before the session was cancelled because of bad weather – may have changed since the Italian company extended their deal with Sauber, who run the branded team.
Whereas Ferrari, who supply engines to Alfa Romeo, have placed Antonio Giovinazzi alongside Raikkonen since 2019, team principal Fred Vasseur has insisted that from 2022 the choice of drivers will be purely the "responsibility" of the Swiss-based operation.