Mick: Haas well on their way to 2022 success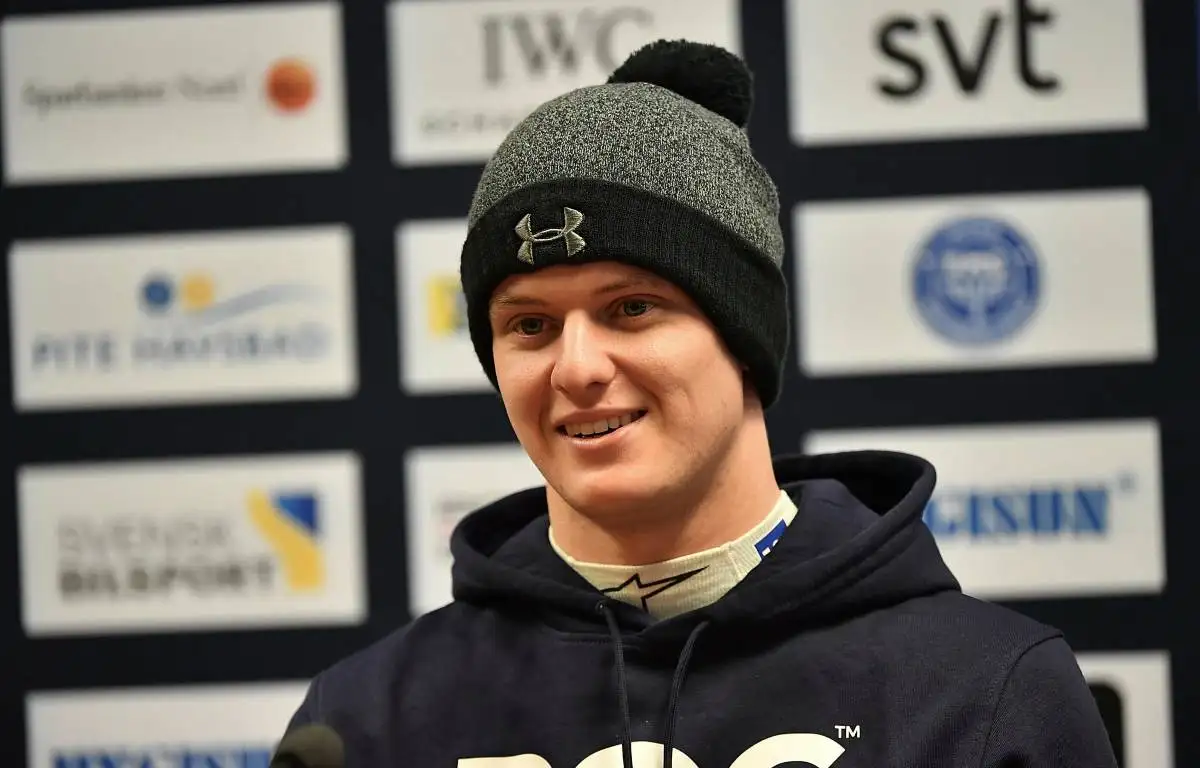 Mick Schumacher is confident of a "successful year" with a Haas team he believes is "on the right track" to show significant improvement.
Haas cannot fare worse than they did in 2021 when they finished the 22-race season without a point to their name, as rookie driver duo Schumacher and Nikita Mazepin endured a baptism of fire in F1.
It was pretty much what they had expected having decided not to upgrade the VF-21, instead putting all their development focus on creating what they expect to be a substantially more competitive VF-22.
Exactly how good the car will be remains open to doubt, certainly until the opening grand prix weekend in Bahrain from March 18-20, although team principal Guenther Steiner is hoping Haas can be right back in the thick of the midfield battle.
Schumacher is also encouraged by the direction in which he thinks the team are heading.
My 2022 lid@HaasF1Team @JMD_helmets pic.twitter.com/JtCbjSlHD9

— Mick Schumacher (@SchumacherMick) February 19, 2022
"Knowing what to expect and how the season is developing is obviously helpful," said Schumacher, quoted by Speedweek.
"There are always things you can learn, it never stops, and when the rules change so much it also affects the learning curve.
"I probably know a bit better how to deal with everything, so I also hope it will go a bit better than last year."
The 22-year-old German's optimism stems from his communication with the team during the winter break, when he revealed he spent some time being able to "recharge the batteries" at the family's ranch in Texas along with his sister Gina and her boyfriend.
"I was there for a fortnight and we went horseback riding," said Schumacher, who will turn 23 two days after the season-opening Bahrain Grand Prix.
"Of course, I also continued training and always kept an eye on this year's project. I kept in touch with the team and I think we are on track for a successful year."
The son of Michael Schumacher, the seven-time former World Champion, had previously said going into 2022 with a greater knowledge of some circuits compared to his debut year would be a big advantage.
"This year, I go to venues knowing what to expect, so that means I don't have to fight my way through the traffic in FP1 and can straight away start developing the car and set-up," said the 2020 F2 champion.
"It's just super-beneficial that if you start off with a close set-up then you are very quickly, let's say in FP2, sure of your set-up.
"Then the whole Saturday becomes so much easier because you can just focus on the points you need for qualifying. So my hope is very high for this year and the expectations are also quite high."
Schumacher's surprise admission on rookie season
Mick Schumacher has revealed that his rookie year went smoothly because of no contract pressure.