Schumi downplays Russian colours: It's the team colours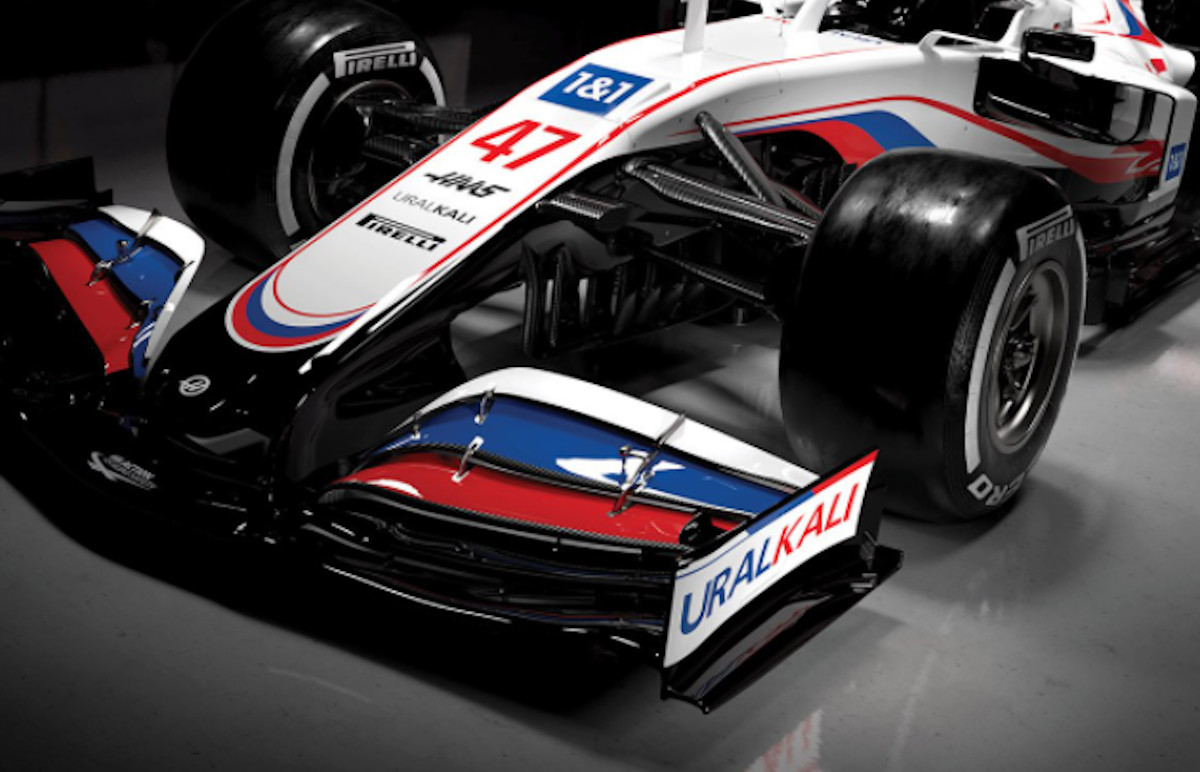 With the World Anti-Doping Agency (WADA) looking into Haas' 2021 livery, Mick Schumacher says to him it is just "the teams colours" and it looks "beasty".
Last week Haas unveiled its 2021 colour scheme, red-white-and-blue, and new title sponsor, Uralkali.
But given that Uralkali is a Russian company, the colours immediately drew comparisons with the Russian flag.
WADA said it was looking into it after the Court of Arbitration for Sport banned Russian athletes from competing in world championship sporting events.
Not only can they not compete under the Russian flag but they also may not carry the country's national emblems, flags or symbols.
Schumacher, though, says it is just colours.
"I think it's the team colours, and I think the car looks great," the German told Motorsport.com.
"I think it looks beasty, it looks feisty, and definitely that's how we're going to approach the season too.
"We're going to going to work our way through and work very strongly on ourselves and on the car.
"Hopefully we'll be able to get every single performance out of it that we need."
Haas is an American team and this year's colours are also that of the American flag.
4️⃣7️⃣#HaasF1 pic.twitter.com/8qwVoJeWXJ

— Haas F1 Team (@HaasF1Team) March 12, 2021
F1 TV is offering 25% off their annual subscriptions! Click here and use the code F1TV25 at the checkout
The German kicked off Haas' pre-season testing at the Bahrain circuit on Friday but soon found himself back in the garage due to a gearbox issue.
That has cut Haas' running for the day, a big problem for the team given that both Schumacher and Nikita Mazepin are rookies who need as much track time as possible.
"It's about trying to get everything right now, pushing every detail, that I'm perfect and I'm able to deliver perfection every single time I go out on track," Schumacher said.
"It is to have no questions and no doubts in any situation.
"It's very important to have a very good relationship and communication with the team, and to use and take every opportunity to get forwards – to get points, to get whatever it might be, to basically be open minded for every situation that you may face in a race or in a weekend."
Follow us on Twitter @Planet_F1 and like our Facebook page.