Schumacher already feeling 'really comfortable'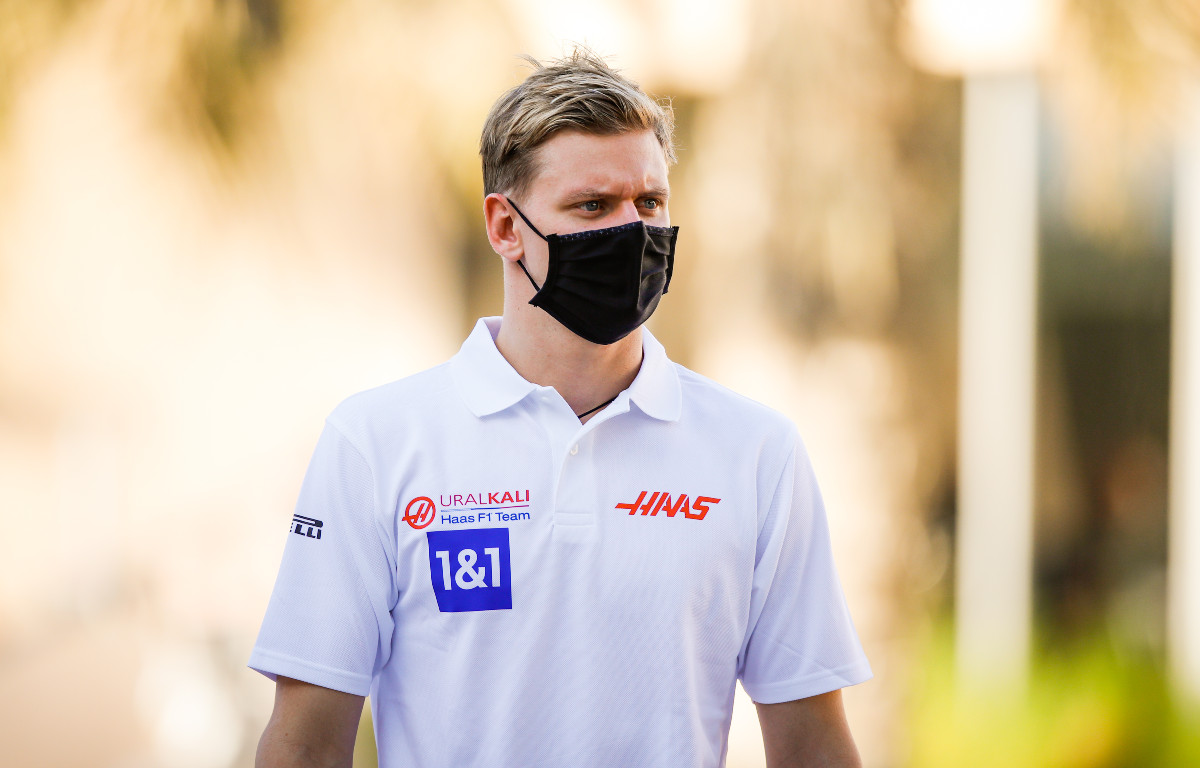 With his first Friday running in the bank as a Haas driver, Mick Schumacher said he was already "really comfortable" in the VF-21.
The reigning Formula 2 champion makes the step up to Formula 1 this season with Haas, and in a season where the American outfit are expected to struggle, Schumacher gave reason for optimism as he finished FP2 ahead of the Williams of Nicholas Latifi in P18.
Haas went down the risky route of an all-rookie line-up for 2021, but Schumacher is already feeling very much at home and comfortable in his machinery for his first season in Formula 1.
"FP1 was in really hot conditions so something that I haven't really driven in yet, I think it was 53 degrees track temperature which was cooking the tyres up and obviously the cockpit as well," he told reporters after FP2.
"But definitely having driven in those conditions is good for information, for learning and to understand how the car behaves in that.
"And then moving into FP2 I knew the conditions were completely different, unfortunately the wind also changed so it was something on top that everybody had to get used to, we saw some people struggling as well with it, so were we.
"And once we got the info on what we had to do and how we had to approach the corners, everything seemed a bit better and definitely the long runs were also interesting for us, more mileage for me really.
"I feel really comfortable in the car, which is obviously a really good sign, it shows we have done enough work to prepare myself to get in the car and just be comfortable.
"I know there is a lot to improve from my side still, obviously as a driver I have the main tools to improve my lap times so I'm working very hard myself to keep on improving, keep on learning."
Guenther recaps the first Friday on track this season.#HaasF1 #BahrainGP pic.twitter.com/TYPJLSKLkf

— Haas F1 Team (@HaasF1Team) March 26, 2021
New subscribers to F1 TV Pro can watch the Bahrain Grand Prix for free with a seven-day trial. Sign up here! Please check to see if F1 TV Pro is available in your country.
Schumacher's team-mate Nikita Mazepin ended Friday at the bottom of the standings, though only 0.15s down on the German.
He said the wind made it challenging to complete "consistent" running, though with the wind speeds set to pick up drastically for Saturday and perhaps switch direction for Sunday, this challenge will only grow further.
"The first time I actually took part in an official event in Formula 1, doing FP1 and FP2 was very special," he said.
"That alone was very positive, but speaking in more technical terms today was quite challenging, as you saw there is a lot of wind around and the wind is not very consistent.
"And these cars compared to Formula 2 are much more affected with the wind in a positive way, but also in a negative way, so the car was quite difficult at times. I had a moment in Turn 6, but it's the first day at the office, officially, so it's a starting place.
"In an ideal world you don't want any wind, because then it's consistent, but that's never going to happen. So it will be interesting and challenging to see what Sunday brings.
"Because with 10 degrees less temperature in the air it is going to be crazy."
Max Verstappen ended FP2 with the fastest time, a 1:30.847, almost two seconds slower than the best time the Dutchman managed in testing, ultimately the fastest across the three days.
But rather than it being a case of the teams not yet showing their true potential, Mazepin suggested that the Bahrain track on Friday was simply not as fast as it was on that final day of testing when the quickest laps were set.
"Being realistic I think we were very fortunate with the conditions achieved on day three of testing, I think they were very fast and the track today was much slower, so that made driving today much more challenging for us at least," he explained.
"But with 23 rounds you're going to experience very different things, and it's getting experience in the bank, and it definitely happened today."
Follow us on Twitter @Planet_F1, like our Facebook page and join us on Instagram!