Mick Schumacher has 'home advantage' in quest to keep Haas seat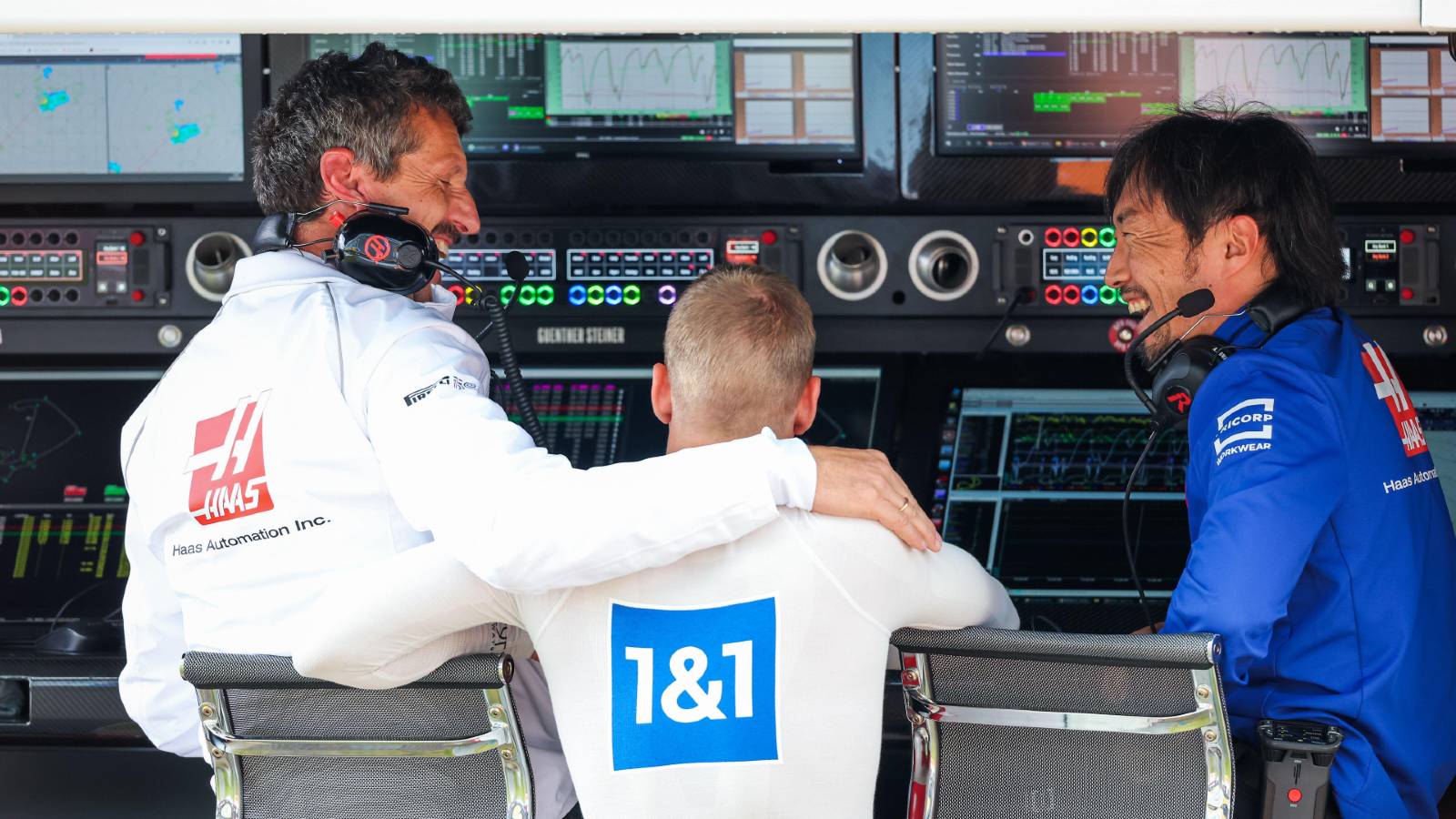 Mick Schumacher's two years with Haas should not be underestimated in the team's calculations over their 2023 driver decision, says Guenther Steiner.
Haas are deliberating about who will partner Kevin Magnussen next season, with Schumacher's place under threat due to the number of expensive crashes he has notched up this term.
The latest of those came on a wet track in FP1 for the Japanese Grand Prix, occurring right at the end of that session and ruling the German out of FP2 while his car had to be rebuilt.
But it should not be overlooked that during their seven years in F1, Haas have had only five full-time race drivers – with Steiner showing commendable loyalty during the team's existence even though certain individuals have tried his notoriously short patience.
That may well come into play again where Schumacher is concerned, even though the more experienced known quantities of Nico Hulkenberg and Antonio Giovinazzi are hovering in the wings.
Asked if Schumacher has a kind of 'home advantage' due to his existing connection, team principal Steiner replied: "Absolutely – if you are working with somebody for two years, that's an advantage.
"The incumbent has always got the advantage. It's a home advantage.
"If you can have somebody you work with for two years, it's better than bringing somebody new in because, as I always said, you don't have the learning time.
"That's why we brought Kevin back as well, because he was here. He was out a year but he knew everybody, and that's always an advantage when you start from somewhere."
After the lowest ebb of his F1 career when he crashed out of the Monaco Grand Prix and split the car in two, Schumacher enjoyed a better summer and scored his first points at the back-to-back races in Britain and Austria.
Since then, he has failed to increase his total further but fared better than Magnussen in four of the next five grands prix.
Asked if he had been happy with his driver's response to what had happened in Monaco, Steiner said: "I cannot say no because he didn't do any damage to the car or anything and he scored points.
"That comes when you score points because if you are not understanding and developing as a driver, you do not score points."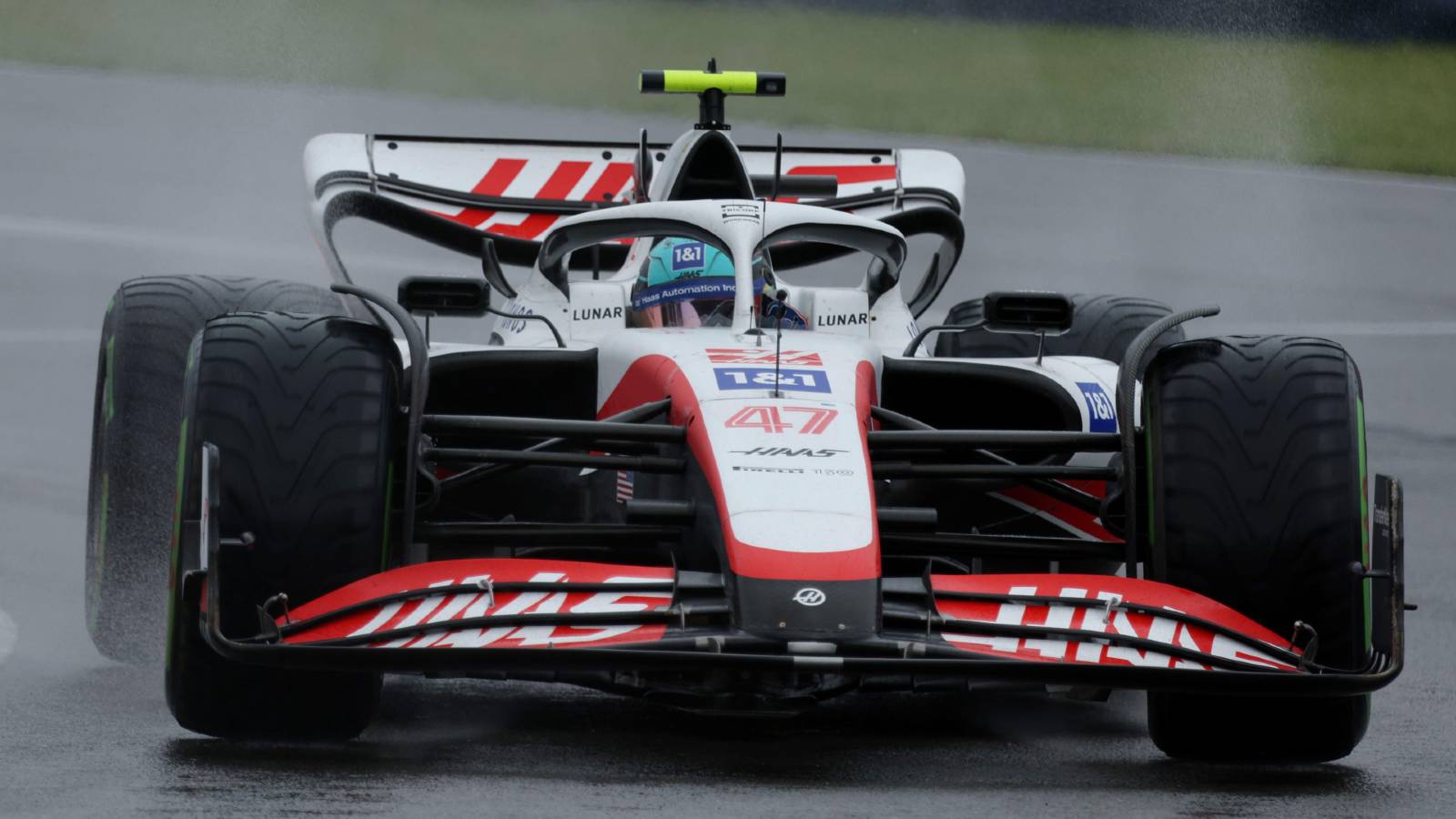 Does Mick Schumacher deserve to stay in F1?
It would be harsh if his career fizzled out at this point, even if the son of the seven-time former World Champion has done little to suggest he is likely to even emulate his uncle Ralf, a six-time race winner.
With Magnussen having at least one more year on his contract, it is difficult to see why it is such a tough decision for Haas to keep Schumacher when the Dane has been at the very least matched by his younger colleague in the second half of the campaign.
If Haas decide to dispense with Schumacher's services, there remains a seat open at Williams – even though Jost Capito may well end up offering that to an American driver, Logan Sargeant, at an American-owned team, FIA Super Licence permitting.
Would Haas gain much by bringing in proven journeymen Hulkenberg or Giovinazzi at the expense of Schumacher? Probably not, for the 23-year-old looks to have more scope for improvement than that pair.
Haas showed great patience and loyalty with Magnussen and Grosjean in their four years together, arguably too much.
Perhaps Steiner wants to avoid repeating any prior mistake, but with Yuki Tsunoda deemed to have done enough to be given a third year at AlphaTauri we do not see why it should be any different for Schumacher.
Read more: The four drivers fighting for the final two places on F1 2023 grid