Mick: 'We are human beings, not machines'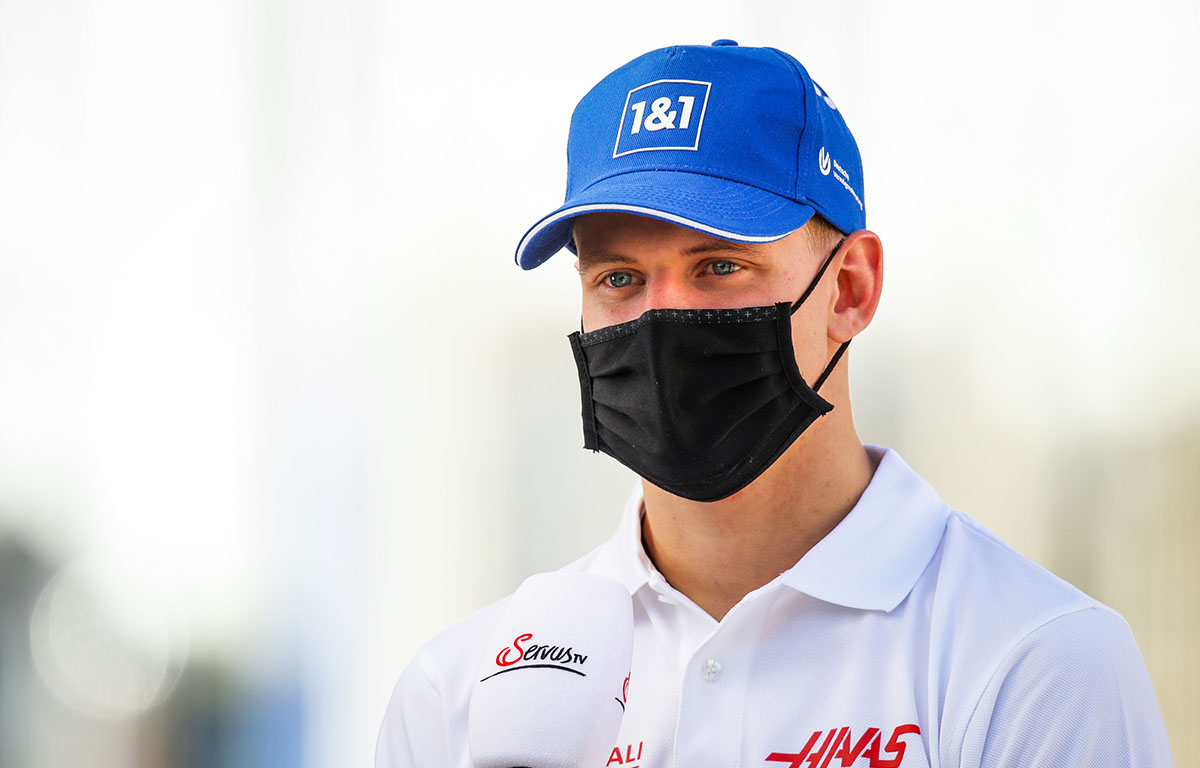 Mick Schumacher says he has learned from early mistakes in his first two grand prix weekends and is looking forward to the first double-header of the season.
After a spin in his debut grand prix in Bahrain, a tough race in tricky conditions at Imola followed where the young German spun and hit the wall under Safety Car conditions.
But he says errors are only human – especially for young rookies.
When confronted with a question using words to the effect of whether he feels he is subject to less criticism than other drivers due to his rookie status, or if he is treated with kid gloves in the paddock after his Imola incident, he took time to form a response of how he will continue this season.
"Of course I resolved not to make a mistake," Schumacher told reporters ahead of the Portuguese Grand Prix. "I had to decide in milliseconds whether to hit the wall head-on or sideways. I opted for frontal. That way I was able to continue the race.
"I don't feel I'm being overly criticised, but I'm not being handled with kid gloves either. At the end of the day, I don't want to make mistakes but they still happen, especially to us rookies. We are human beings and not machines.
"I have now driven two race weekends, had tests and some time in the car. Now Formula 1 is no longer foreign to me, it's my new home. Now I can allow myself to go to the limit because I know how the car reacts and how I can catch it.
"But it's important I get to the limit early, preferably in first or second practice so we can make changes in the third practice. If you're at 95 per cent all the time in practice and at 100 per cent only in qualifying, but then the rear wheel stops there, it's too late."
Riding the Portimão 🎢#HaasF1 #PortugueseGP pic.twitter.com/WoX5myQCIQ

— Haas F1 Team (@HaasF1Team) April 29, 2021
Check out the Haas collection via the official Formula 1 store
The first double-header of the F1 season takes place with Portugal and Spain hosting races on consecutive weekends. Haas team principal Guenther Steiner said Schumacher's work ethic and attitude with his colleagues is "remarkable", and with that in mind the young German is already relishing spending more time with his race crew.
"I'm looking forward to the double races now because that means I can spend even more time with my mechanics," says Schumacher. "We have already grown together a lot. It's extremely fun to work with them and spend the free time with them. They teach me how the car works, how some components are put together, because that interests me too.
"You can also look at it this way – I'm sitting in a Formula 1 car, you can't misjudge that. Of course, it's faster than anything else you can imagine. No layman can get an idea of what a beautiful and – sorry – awesome feeling it is to sit in such a car.
"For me, it's important to always be 100 per cent motivated and to get everything out of myself."
Follow us on Twitter @Planet_F1, like our Facebook page and join us on Instagram!