Pundit believes Mick Schumacher was 'hung out to dry' with Haas strategy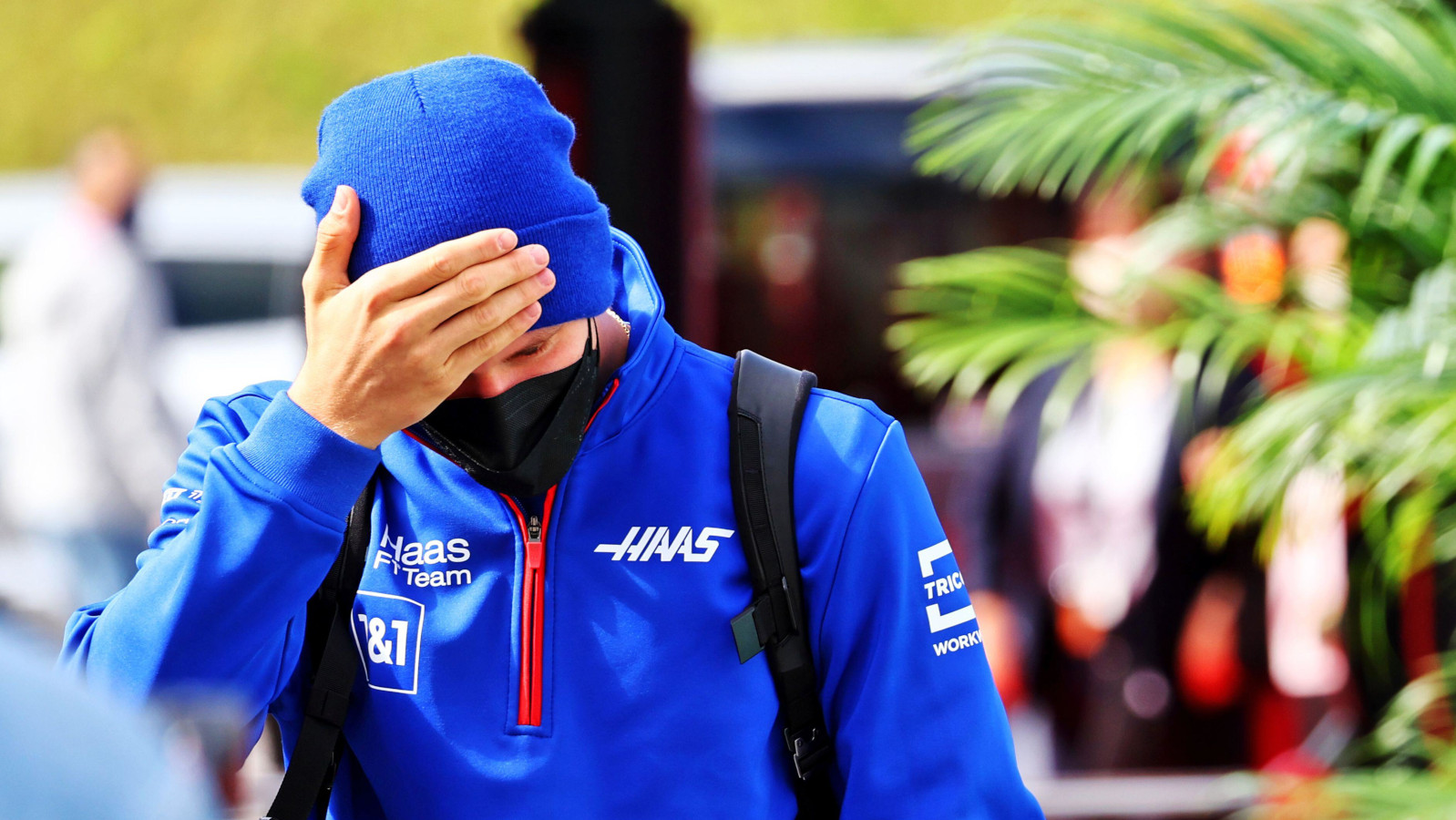 Mick Schumacher may have led a Formula 1 grand prix for the first time but Sam Bird believes with Haas' strategy he was ultimately "hung out to dry".
Schumacher is in a race against time to save his Haas seat, the German out of contract at the end of this season.
Haas team boss Guenther Steiner is said to be weighing up continuing with Schumacher or bringing former F1 driver Nico Hulkenberg back onto the grid.
He's in no hurry to make a decision, giving Schumacher time to prove himself. But with every race that passes without a top-ten result, the 23-year-old's chances fade that little bit more.
It's why Bird is so annoyed that Haas hung him out to dry at the Japanese Grand Prix.
Schumacher made a flying start to Sunday's race at the wet Suzuka circuit, up from 15th on the grid to 10th when the red flag came out.
When the race restarted some two hours later, Schumacher found himself leading when the rest of the field pitted for inters but Haas kept him out on full wets, the team hoping for a Safety Car.
It never came and they eventually pitted the driver, Schumacher last on the day.
"Mick Schumacher got hung out to dry," Bird said on the BBC's Chequered Flag podcast.
"It was a shame for him as this was a really important opportunity for him.
"He came in under the red flag in 10th place. Now if they'd just had a normal strategy he could have potentially showcased his talent and maybe brought home a point.
"And that would have been a huge thing for him to take to Guenther Steiner and say 'look mate I've got what it takes to stay in this team next year, I want the seat, it's my seat'.
"But again not having a good result, it doesn't look good for his future in Formula 1."
Lightning reactions by @SchumacherMick! ⚡️⏱#JapaneseGP #F1Insights @awscloud pic.twitter.com/3XAyck6n8v

— Formula 1 (@F1) October 10, 2022
His fellow pundit Jack Nicholls agrees Haas should have tried for the point, rather than gamble as one of those further back and running outside the points did.
"He wasn't in a position where you take the gamble, you're 10th – Mick Schumacher in the Haas – you don't gamble," he said.
Did Haas get it wrong with their big upgrade of the season?
Although Schumacher has not scored a point in the last seven races, neither has Haas – the American team the only outfit to go point-less since the summer break. Even Williams have scored, three times in fact.
It is a concern for Steiner and co but it isn't a problem that can be blamed on Schumacher, after all even Kevin Magnussen can't put his VF-22 into the top-ten.
With both drivers in the points in Britain and Austria, Haas introduced their first – and only – big upgrade of the season two races later in Hungary.
The "substantial" package included changes to the body, fences, edge while the main underbody and diffuser were also new.
It would appear, at least based on their results since, that something hasn't quite added up with the team's upgrade. Something that could yet cost Schumacher his race seat.
Haas have managed a best of P12 since Hungary, one for Magnussen and one for Schumacher. But while the Dane has the time to push through, for Schumacher there are five races left to save his seat.
A difficult task if A) car isn't performing and B) his team's strategy is more cross-fingers-and-hope-for-the-best.
Read more: Ralf Schumacher irate with Haas favouring Kevin Magnussen over Mick Schumacher