Mick refused to 'crack' under Hungarian GP pressure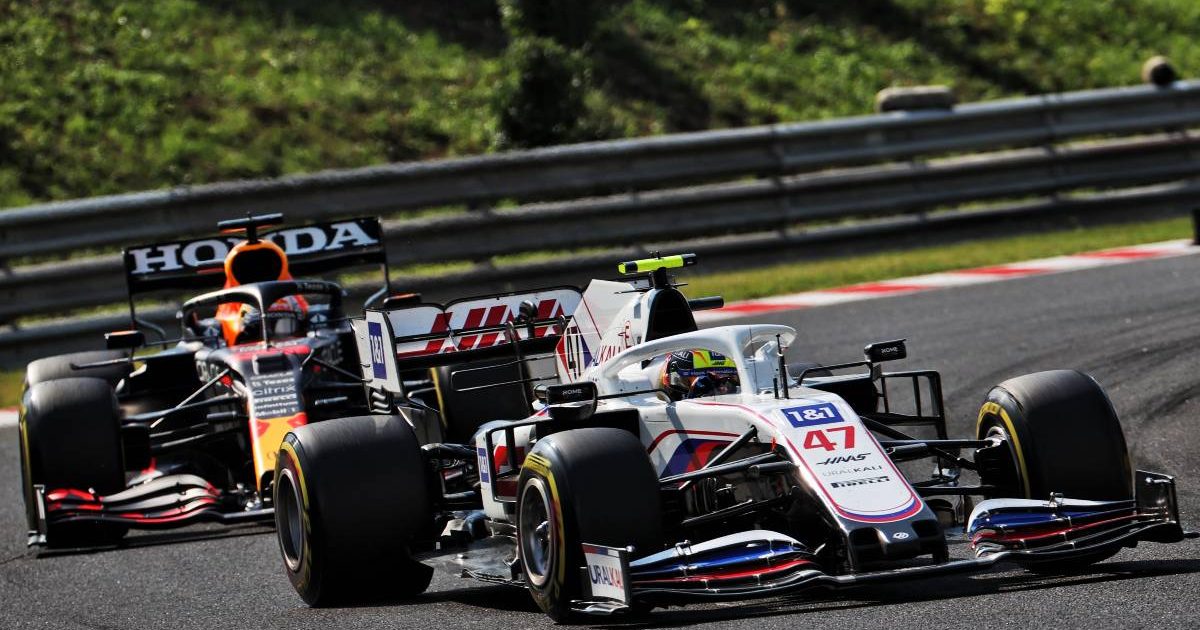 Mick Schumacher found himself in the points hunt for the first time as a Formula 1 driver, and he stood up to the pressure.
The first lap of the Hungarian Grand Prix was complete chaos, with Valtteri Bottas and Lance Stroll instigating crashes which left the running order almost flipped on its head.
That put Schumacher in the conversation for a first point in Formula 1, and although he ultimately fell short with a P12 finish, the German racer certainly succeeded in making a statement.
He would enjoy two fierce on-track battles with Red Bull's Max Verstappen, on both occasions proving that he is not afraid to get his elbows out on a Sunday afternoon where the pressure was on.
And most importantly, Schumacher proved to himself that he does not cave under such pressure.
"I was not anticipating holding them for that long," he told reporters of his battles in the midfield.
"But I was glad that I was able to, and able to also get the opportunity to fight with the top guys, I was fighting with Max twice on the road, being able to make my experiences, feel the pressure and not crack under the pressure.
"That was a really positive day for us in that term.
"I think it really gave everyone a bit of a light at the end of the tunnel today, obviously after a disappointing day yesterday.
"I think today was a very positive day, lots to take away from here, and I think for everybody something to look forward to once they celebrate and then come back to Spa."
Check out the Haas collection via the official Formula 1 store
LAP 6/70

Nikita Mazepin joins the list of DNFs after colliding with Kimi Raikkonen in the pit lane 💥#HungarianGP 🇭🇺 #F1 pic.twitter.com/7lEWIhycuf

— Formula 1 (@F1) August 1, 2021
For Nikita Mazepin it was a bitterly disappointing afternoon with the Russian driver forced into retirement after being hit by the Alfa Romeo of Kimi Raikkonen in the pit lane.
"That's one race I really wanted to be in. Not only for me, but this race offers lots of opportunities and my team really needs those opportunities," he said.
"I saw the carnage in Turn 1 and thought this is our day, and then I drove over debris and the team informed me I had a left-front puncture, I boxed and lost my track position and then boxed again and you saw what happened.
"That's seriously not the way I wanted to go into the summer break because you want to give it your all and at least leave this weekend tired, with a sore body and sore neck.
"It's a lack of laps and a lack of result, it's very annoying. I'm sure this is just one of those day that is just rewarded later on."