Mick explains why he stayed in car after Jeddah crash
Mick Schumacher says he did not exit his car sooner after crashing in Jeddah because he knew other cars would be in the area.
The 23-year-old was involved in a scary high-speed shunt during qualifying at the Saudi Arabian Grand Prix, losing control of the Haas VF-22 and smashing into the concrete wall, with no barrier or padding in place at the area where he crashed.
The session was quickly red-flagged, while cameras avoided broadcasting the scene while awaiting news on Schumacher's condition.
Fortunately, after medical personnel arrived, Schumacher was able to exit the car and was helped into the ambulance, with a hospital check giving him the all-clear.
Concern had grown for Schumacher as he continued to stay in the cockpit, but the German racer has now revealed why he did that.
Rather than suffering any physical damage from the crash, he instead was wary of cars that may have been passing by.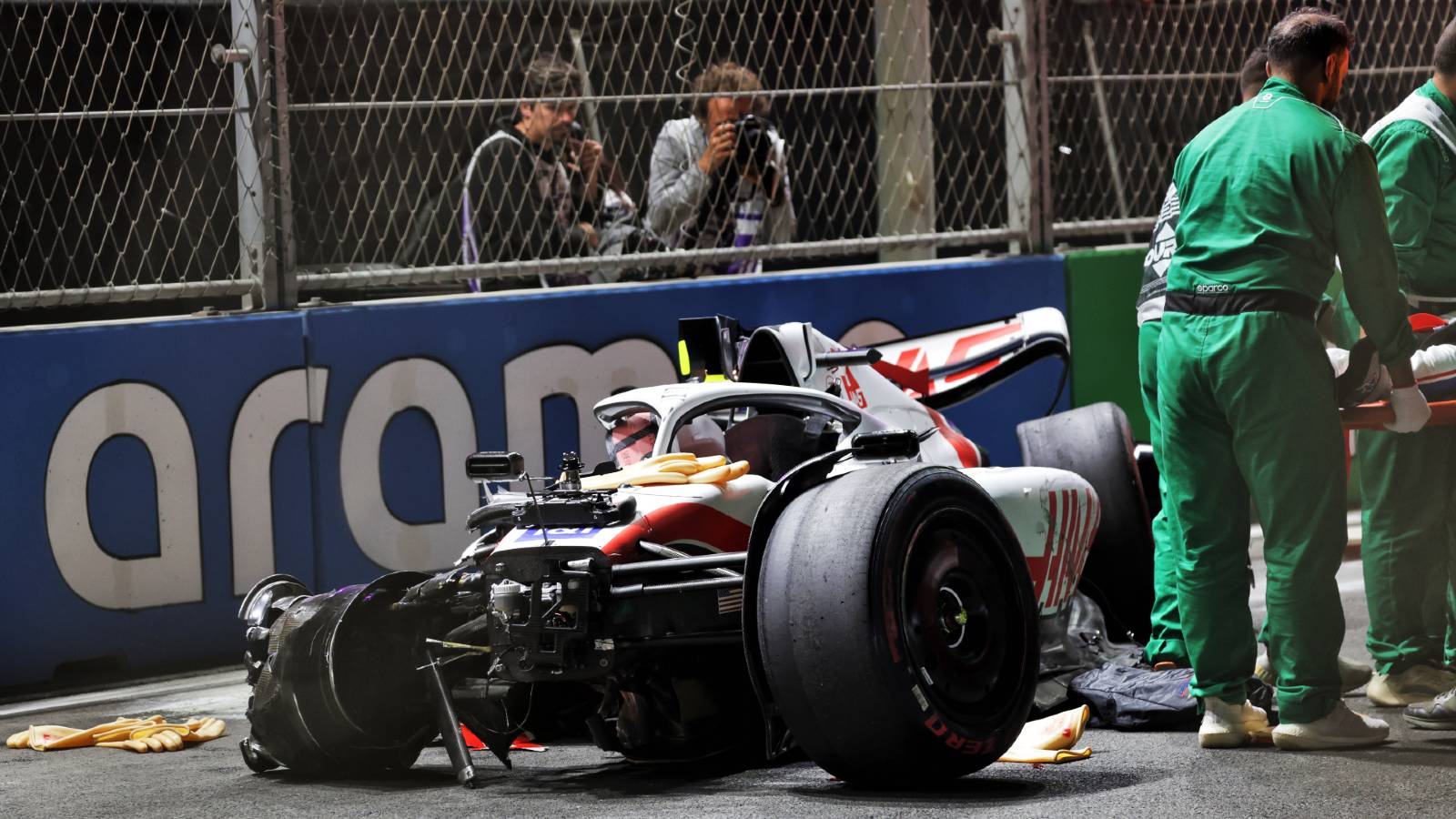 "I didn't want to get out at first because I knew there would be a few more cars behind me," Schumacher told Sky, quoted by Sport1.de.
"Accordingly, I just checked to see if everything was all right."
As well as staying in the car, Schumacher also was not speaking on the team radio, which further heightened concerns.
He explained he wanted to do so but the radio was not working, so he suspects damage must have been done to the system and thus broke the connection.
"Probably something was cut," he suggested. "I really wanted to say I was okay."
Very little of Schumacher's car was still intact after the crash and it was a telling sign of the impact as the backend of the Haas fell off as the crane attempted to remove it from the track.
Crucially though, the survival cell did its job, testament to the safety of the modern Formula 1 cars.
And incredibly, Haas boss Guenther Steiner has confirmed the chassis is good to go again despite that almighty crash.
"The chassis, there is damage to it but it's not really big," said Steiner on the F1 Nation podcast. "The rest of the car is broken, but not the chassis."
"Absolutely," Steiner confirmed when asked if it would be used again. "I mean that chassis, the side-impact structures have to be changed. They did their job, they get destroyed by doing this.
"And otherwise there is one little notch on it which can be easily fixed."
Mick Schumacher needs to step up
Guenther Steiner admits Mick Schumacher needs to handle the extra pressure on him this year.