Mick Schumacher made to wait until 'next week' as Guenther Steiner is a 'slow thinker'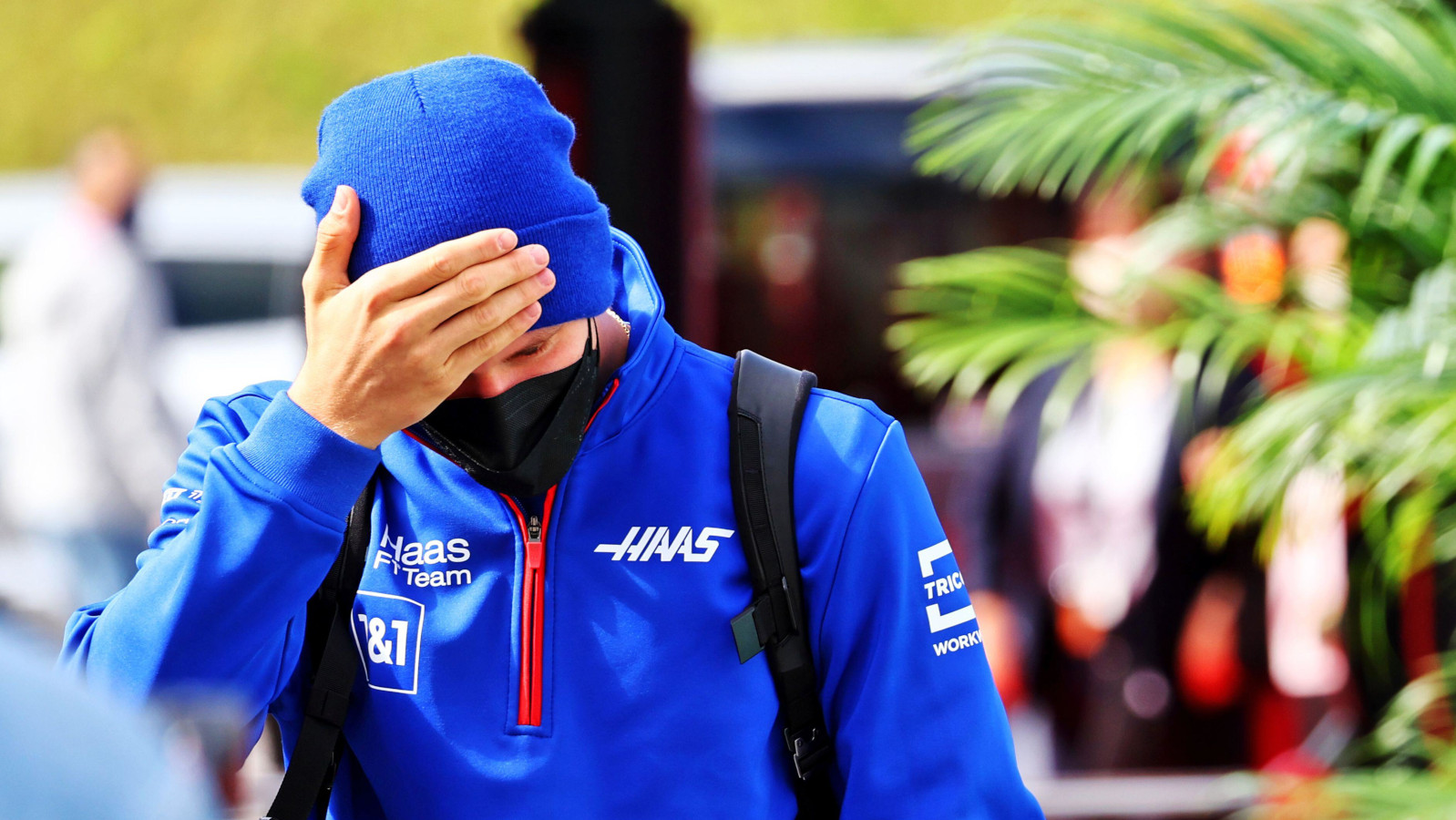 Mick Schumacher will have to wait until "next week" at the earliest to learn his fate, with Haas team boss Guenther Steiner saying he is a "slow thinker".
Schumacher is up against Nico Hulkenberg for the second Haas seat on the 2023 grid, Steiner previously saying it is a "50-50" call between the two Germans.
It was suggested after Schumacher's P16 at the Mexican Grand Prix, his 17th grand prix of the season outside the points, that a decision had been made, that it was in Hulkenberg's favour, and it would be announced on the Thursday of the Brazilian Grand Prix.
According to Red Bull motorsport adviser Helmut Marko, Haas would "bet on the veteran", while former F1 driver Jolyon Palmer proclaimed "Kevin Magnussen, Nico Hulkenberg together for next year".
His fellow F1 Nation podcast pundit Damon Hill summed it up as he said where Haas are in the pecking order, "a guy that crashes the car is not what they need".
But as Thursday's media day came and went, Haas had nothing to say about their 2023 line-up.
Steiner says that is because he has not made a decision.
"Hopefully we can announce what we are doing next week," the team boss told Sky Deutschland in the Sao Paulo paddock.
"That's my goal, but I'm not promising it."
He added a decision is "imminent, but I'm very busy".
When asked why he was taking so long to decide, he responded flippantly: "I'm a slow thinker."
He is also not willing to give any hints.
"You no longer have to ask me about probabilities or percentages," he said. "I won't answer that."
As for complaints from some German pundits that all Steiner is doing is heaping pressure on Schumacher's young shoulders, the team boss was not at all moved.
"It's part of a racing driver's job to deal with pressure," he said.
"We always gave him the feeling we were doing the best possible job. We never preferred a driver, we are 100 per cent correct."
A one-race reprieve for Mick Schumacher
The good news for Schumacher is he has one more race to show Haas he can score points. The bad news – the rain is forecast to be near torrential at the Interlagos circuit.
That means whatever happens this weekend could be more down to luck than talent. But right now, Schumacher will take that.
He has one qualifying session, one sprint race and one grand prix to impress Steiner and team owner Gene Haas. The best way to do that? Score points.
Although the 23-year-old has by no means displayed his father Michael's 'regenmeister' (rain master) ability – in fact his last big crash was a result of him aquaplaning off the circuit on an in-lap at the end of a practice session – he needs to pull that out of the hat this weekend.
It's either that or kiss his F1 career goodbye.
Read more: Williams present Mick Schumacher with a very slight glimmer of hope for F1 2023