Mercedes not expecting to be within reach of 'super dominant' Red Bull in Jeddah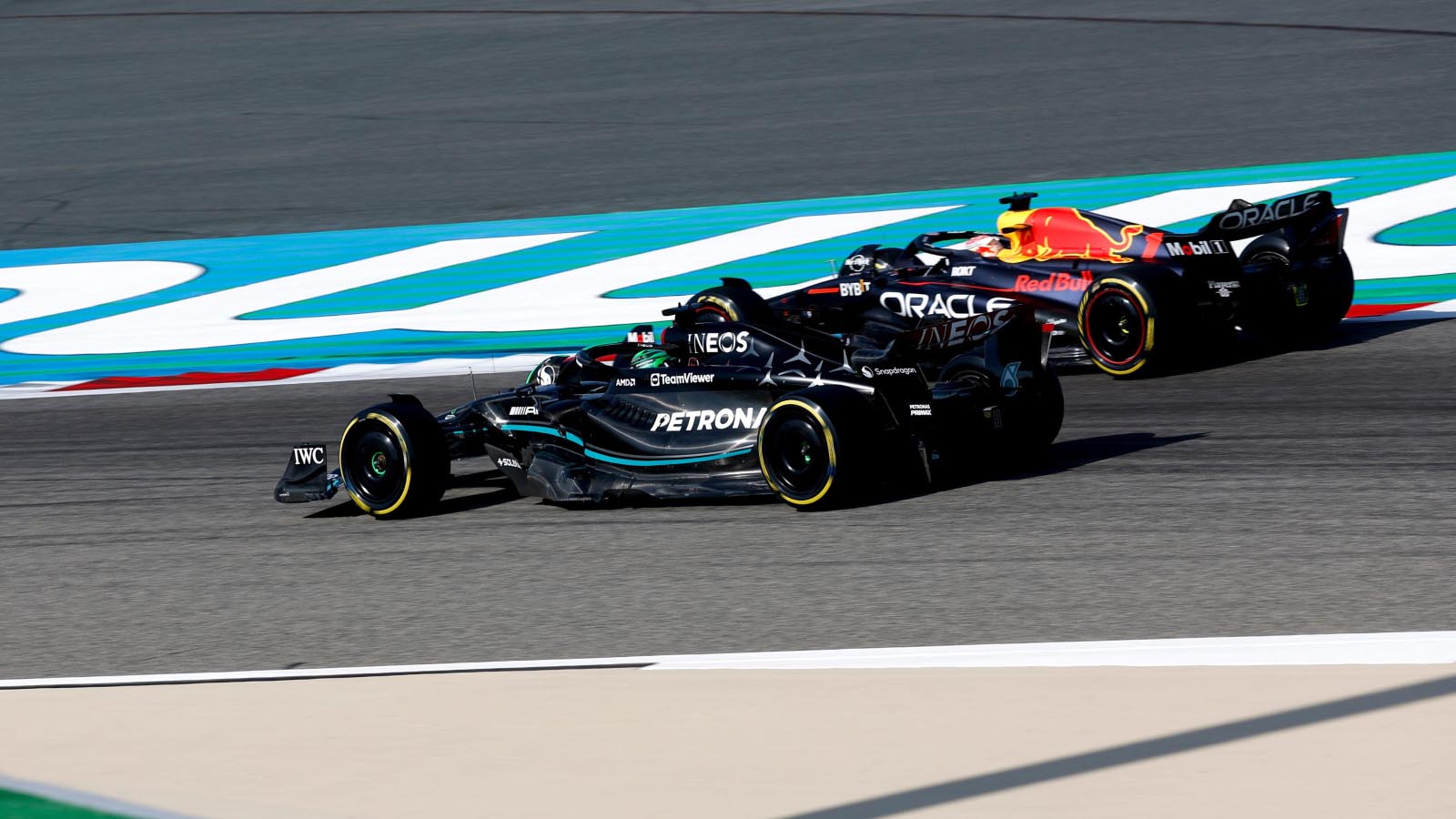 Mercedes reserve driver Mick Schumacher is hoping the team will be closer to Red Bull's pace in Saudi Arabia, but admitted they looked "super dominant" at the season opener in Bahrain.
Lewis Hamilton and George Russell finished fifth and seventh respectively during the first race weekend of the year, but more concerning for Mercedes was their pace deficit to Red Bull, as well as the race pace of the Ferrari and Aston Martin cars – with Fernando Alonso having passed both drivers on track on his way to a podium finish.
Given the former eight-time consecutive Constructors' champions had wanted to begin the season on a high in their quest to wrestle back competitive control in Formula 1, team principal Toto Wolff described the race weekend as one of his worst in racing, with Mercedes left with work to do to get back to where they want to be.
Trackside engineering director Andrew Shovlin has since confirmed significant changes to the W14 are on the way, but the team's third driver is not expecting a quick turnaround to fight for the race victory in Jeddah this weekend.
"I mean, the Red Bull just looks super, super dominant. It looked really simple out there in some ways for Max and Checo," Schumacher told the F1 Nation podcast in Bahrain.
"I don't think that there's reason to believe that we'll be at their pace, but hopefully we'll be a bit closer."
Hamilton claimed he hadn't been listened to regarding the development direction of the W14 and the team posted an open letter to their fans over the weekend expressing their "hurt" at how Bahrain panned out for them, but reserve driver Schumacher has backed Mercedes to bring the right upgrades to the car in the coming races.
"I think that everybody's keeping the positivity high, everybody's trying to really also focus onto the positives, and really looking ahead to hopefully turning things around," Schumacher said.
PlanetF1.com recommends
Is Fernando Alonso a better F1 driver than Max Verstappen and Lewis Hamilton?
Helmut Marko tells Mercedes they can 'forget about the title' after just one race
On Track GP: Should Lewis Hamilton stay with or leave Mercedes?
"I think in general, Mercedes has always proven to be one of the best teams to kind of bring upgrades and turn things around.
"And therefore, I think Lewis can be upbeat and positive, and I'm a strong believer in the team, otherwise I probably wouldn't have chosen this direction.
"I mean, also seeing how Toto works in his position is quite incredible, and I'm excited to see how the next few weeks are going to look because I'm sure it's going to be very enlightening for me, too.
"Obviously, they're in a spot where they don't really want to be because they're used to a lot more, but the work definitely hasn't stopped and it's going to properly start now."