Mick Schumacher thankful for 'humbling' Mercedes praise, is open to reserve role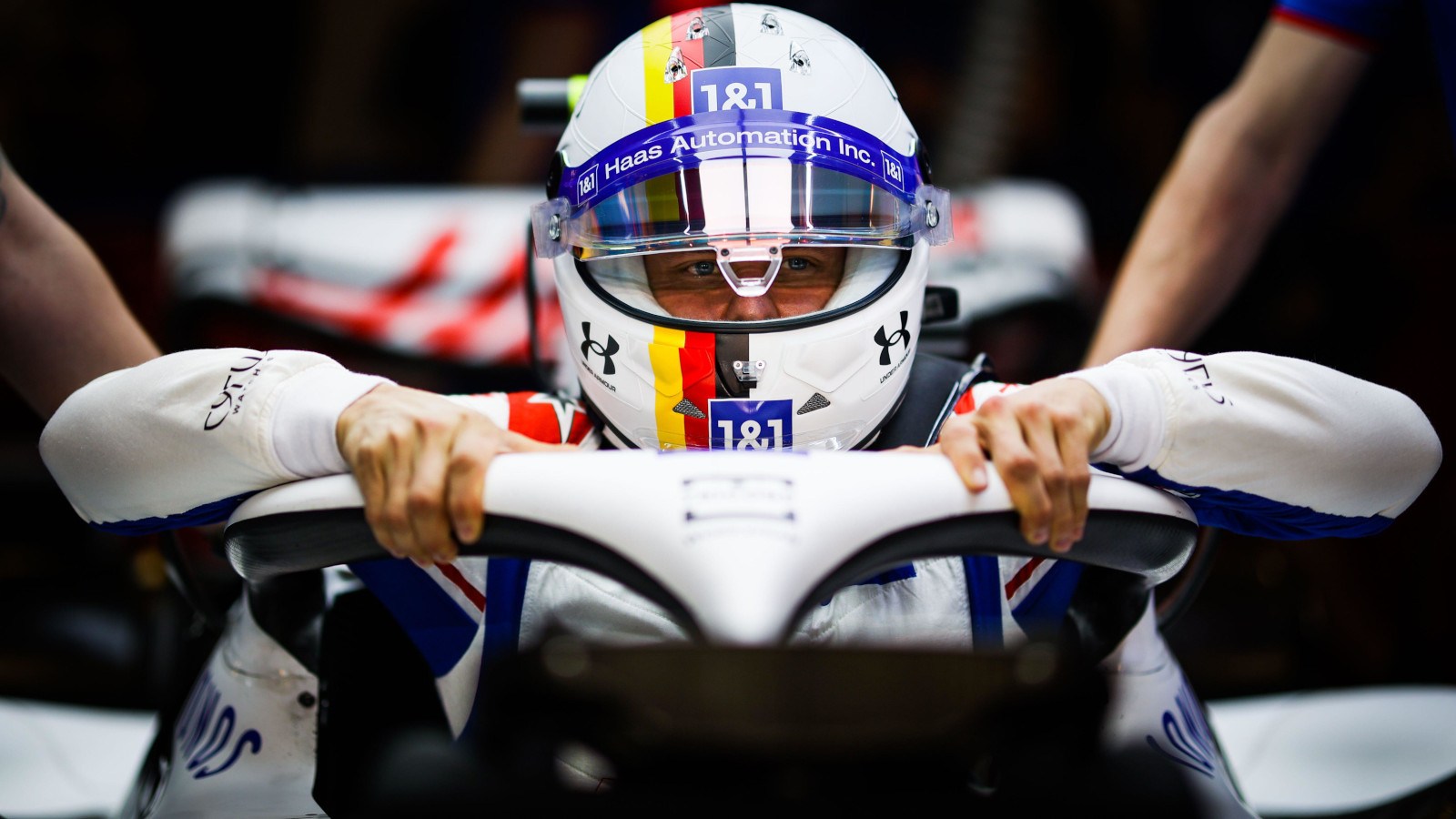 Dropped by Haas, Mick Schumacher has confirmed Mercedes are "part" of his list of options for next year's championship.
Schumacher is without a Formula 1 race seat for next season, Haas team boss Guenther Steiner informing the driver on Wednesday that he is not part of their 2023 plans.
Instead his race seat has gone to Nico Hulkenberg, Schumacher now considering a reserve driver role.
The good news for the 23-year-old, though, is that one of his options is Mercedes with Toto Wolff once again stating he'd be happy to have the German in his squad.
"Mick is someone who has always been close to our heart because of Michael and the whole Schumacher family," Wolff told the media, including PlanetF1.
"He is an intelligent, well-mannered young man, he has been very successful in the junior formulas.
"We believe we can look after him if the situation were to happen and with someone that just fits the team.
"But we haven't put pen to paper and we haven't come anywhere close to any terms.
"I am saying that openly because I think he just fits and now we need to make it happen if he wants to and Sabine [Kehm, manager] wants to, and we see where it goes to."
Asked about Wolff's comments after his P13 in Saturday's qualifying at the Yas Marina circuit, the 23-year-old confirmed Mercedes is on the list of his options for next season.
"Mercedes is an awesome brand, genuinely, what they have achieved in Formula 1 is incredible," he said.
"So you know I'm going to see my options, and Mercedes is part of that."
Should Schumacher join Mercedes it would mean he'd once again be following in his father Michael's footsteps.
Having raced for Ferrari, winning five World titles with the Scuderia, Michael returned to Formula 1 after his initial retirement to spend three seasons with Mercedes.
"My dad did the switch from Ferrari to Mercedes," Schumacher said. "I don't see a reason why not."
For now, though, he's going to take some time to evaluate his options.
"I have time now so I'll consider all the options that I have to then hopefully make the right decision for me," he continued.
"It's definitely very humbling to hear what Mercedes and especially Toto says about me."
Read more: Guenther Steiner: We need to carry Mick, but we need somebody to carry us