Lewis Hamilton is two wins away from breaking one of Michael Schumacher's records but his son Mick says that's part of sport.
He's just hoping that one day he has the opportunity to chase Hamilton's numbers.
Last time out at the Tuscan Grand Prix, Hamilton claimed his 90th grand prix win, putting him one behind Schumacher's all-time record for the most wins in Formula 1.
This weekend, Hamilton could tie that record at the Sochi Autodrom before chasing number 92 in Germany at the Nurburgring.
It has been a phenomenal run from the Mercedes driver as, 10 years prior, not many believed Schumacher's record would be threatened, never mind beaten.
His son Mick, however, says Schumacher always said records are to be broken.
"I think one sentence my dad always used to say was 'records are there to be broken'," Mick told Motorsport.com. "And I think it's everybody's aim in this sport to do that.
"I think Lewis had a very, very good run – he had a very consecutive and positive run.
"They say records are there to be broken and obviously from our side I think we'd see it on the good side, too.
"Obviously, it's good for the sport. He's been very influential in this sport, too."
The 21-year-old German, who is leading the Formula 2 championship race, is hoping that one day he has the opportunity to chase Hamilton's records.
"The next aim would be then I guess for me – if I do make the step to [F1] – to break that," he said.
This season Hamilton could also tie Schumacher's record for the most World titles, seven.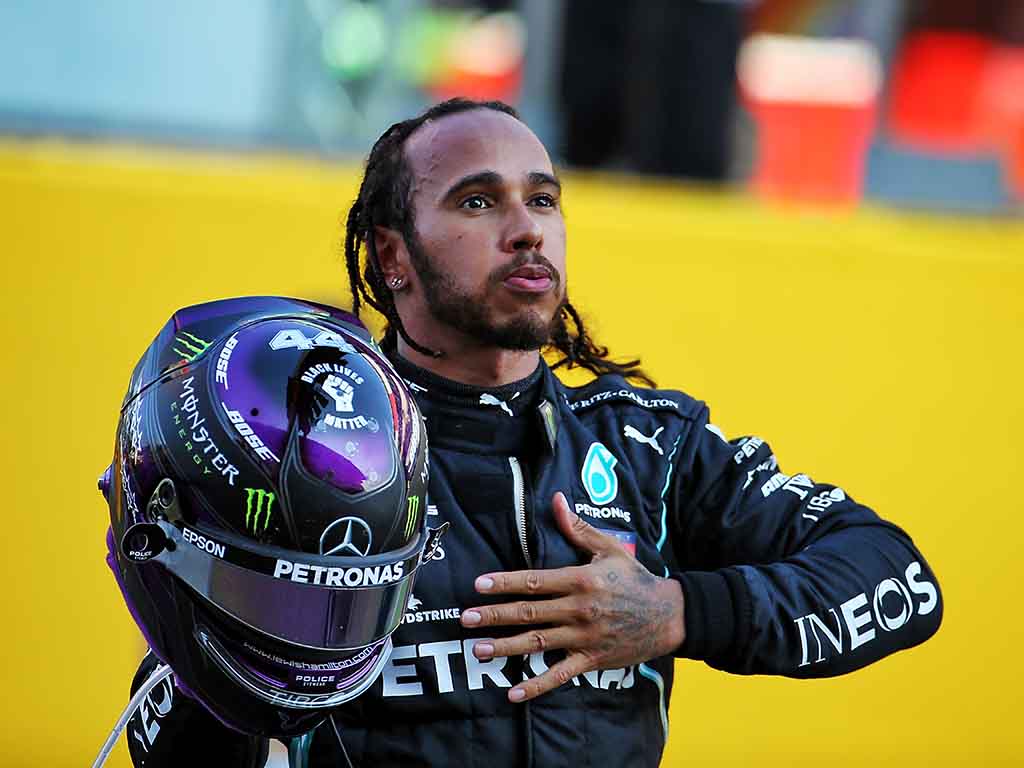 Get your hands on the official Ferrari 2020 collection via the Formula 1 store
Schumacher is in line for a Formula 1 promotion next season with Ferrari team boss Mattia Binotto saying it is just a matter of time.
He told RTL: "I am very happy that Mick is doing well in F2.
"His main focus has to be in F2, he is battling for the championship. That's where he needs to be concentrated.
"Mick got a great opportunity or possibility next year to drive in F1.
"We need to prepare for that one."
Schumacher could step into either an Alfa Romeo or a Haas before this season is over with both teams in line to give the youngster a bit of F1 experience before he steps up.
"We will give Mick some opportunities to drive in FP1 but we will not announce it yet," added Binotto.
Follow all the action from the Russian Grand Prix with the PlanetF1 live centre