Mick's mother made Steiner aware of crooked seat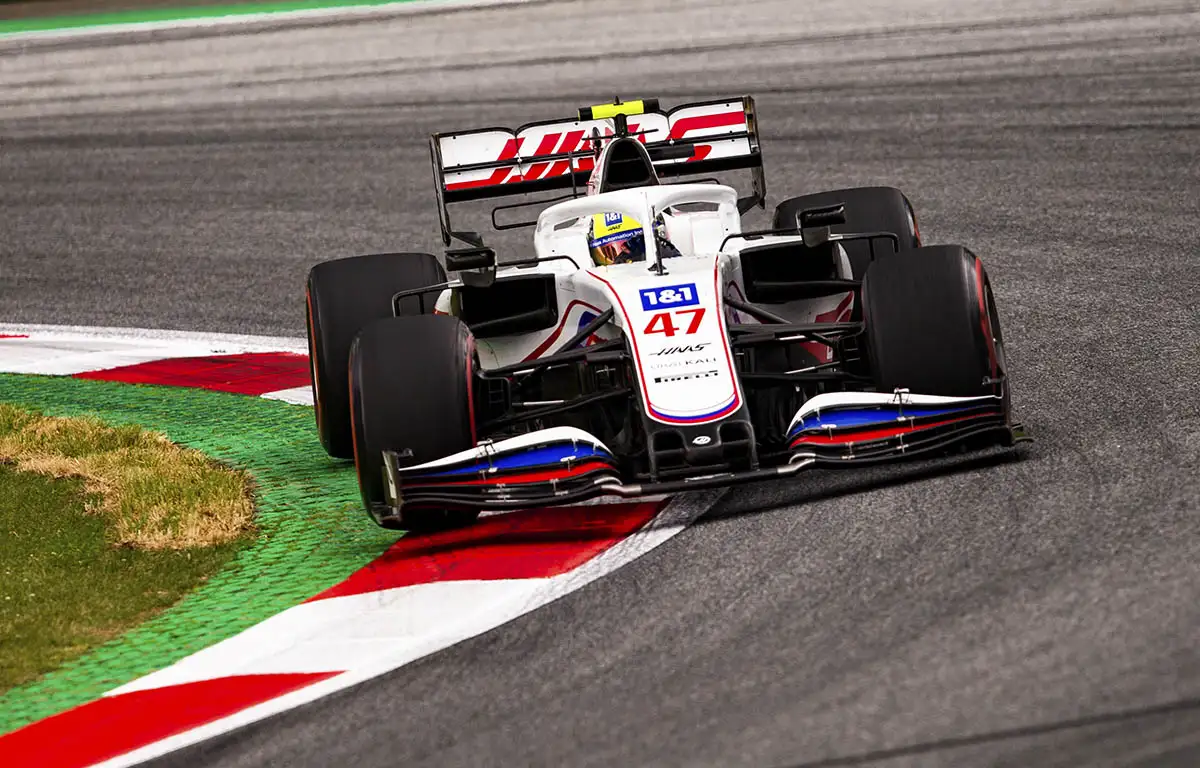 Haas boss Guenther Steiner has revealed it was Mick Schumacher's mother, Corinna, that made him aware of an issue with her son's seat.
After the French Grand Prix, an on-board camera feed from Schumacher's Haas car showed Mick ask Sebastian Vettel to come and take a closer look at the car's cockpit area.
Schumacher and Vettel were asked about this discussion during their FIA drivers' press conference together on Thursday, where Schumacher revealed that, since the start of the season, he has been driving at a bit of an off angle due to his seat being crooked.
Vettel's simple advice was to break the seat in order to get a new one, but there has also been some involvement from Mick's mother, too.
Here's that extra dose of Seb and Mick content you asked for 🤜🤛 #F1 pic.twitter.com/nMvzxflGrc

— Planet F1 (@Planet_F1) June 25, 2021
Check out the Haas collection via the official Formula 1 store
"Actually the first time I found out his mum told me in France, that there was something up with the seat," Steiner told reporters in Austria.
"I said, 'I'm not aware of it', but then I think it's another thing which has just escalated, because I would say he wants to make a new seat. But he said it himself that there is no urgency."
Steiner, though, has said that Schumacher just needs to say the word and Haas will make him a new seat which will hopefully eradicate the issue.
"I think he's not completely straight, which means maybe there is some pressure or something," Steiner added.
"But he's not sitting at 45 degrees, or his body's not completely twisted, or the car is not straight.
"So I think there's just a little bit of [an imbalance] because Sebastian looked in the car and then it was made a big story out of it, which I'm fine with.
"But I wasn't even aware until his mum told me about that, so it cannot be this bad. We will make him a seat as soon as he wants one, and when he thinks we are in the right position to do so."
Follow us on Twitter @Planet_F1, like our Facebook page and join us on Instagram!