Mick celebrates 30 years since Michael's debut at Spa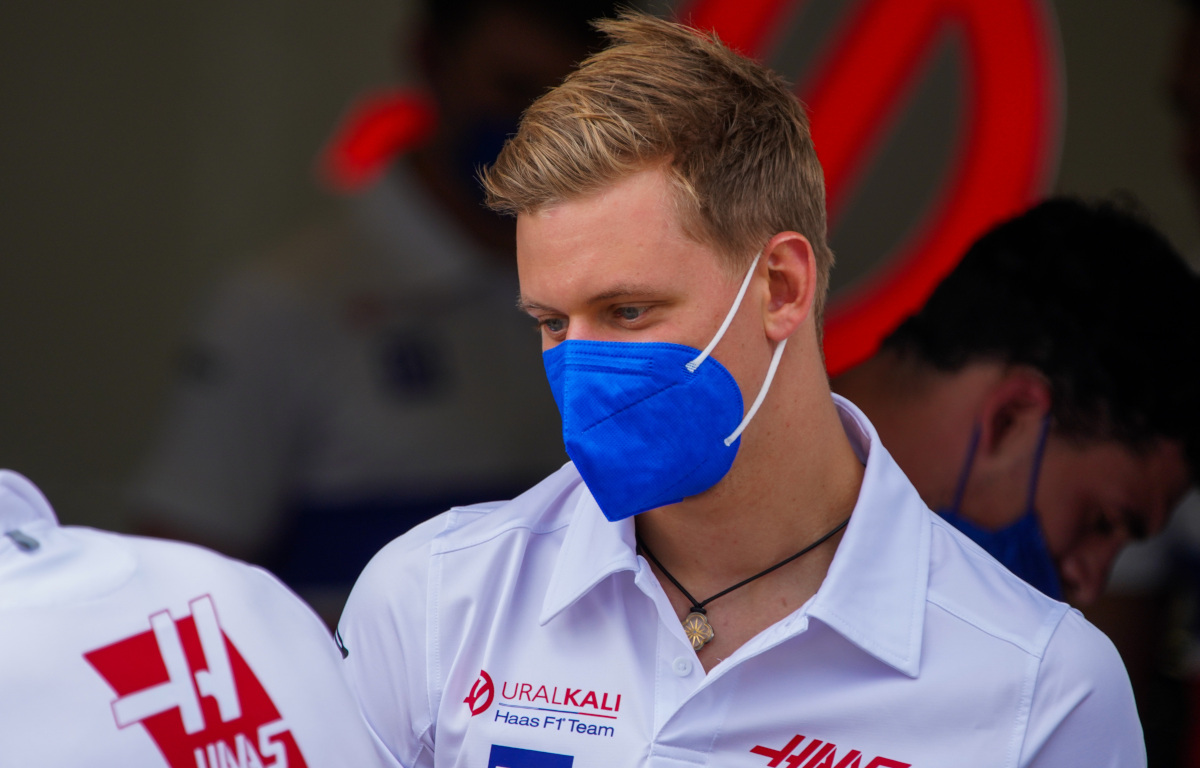 The 2021 Belgian Grand Prix will see Mick Schumacher race at Spa in F1 for the first time, and mark an important family anniversary.
Legendary seven-time World Champion Michael Schumacher burst onto the Formula 1 scene at Spa-Francorchamps in 1991 with Jordan, a venue where he would go on to win six times at.
And now 30 years later, his son Mick will contest a Belgian Grand Prix for the first time.
It is a track which he knows well though, having drove his father's Benetton B194 here in 2017, while also winning at Spa as part of his title-claiming Formula 3 season in 2018.
"In general, Spa is my favorite track, in any circumstance. For me, coming back to Spa is just great," said Mick in Haas' preview to the event.
"I was there last year and previous years and obviously we've had a lot of ups and downs there.
"It's definitely one of the most challenging tracks – it's super long, there's a lot of undulation in it, it's very historical and definitely one of the most special weekends that we have on the calendar, so I'm really looking forward to going back.
"Driving my dad's Benetton in 2017 was a great experience. Now, five years later I'm driving in Formula 1 myself and that's 30 years after my dad made his debut.
"It's a really special moment for me and my family, so very happy to go there and put my mark on that special track too.
"It's such a special track to us as a family, and to me, so I'm very happy to be able to go back there and hopefully we'll be able to pull something out of the hat, which would be
great.
"I'm looking forward to getting on to some rain again which would be nice. Obviously, if it's dry, I'm happy to go on dry too, so we'll just let it come our way and then we'll see!"
Schumacher's team-mate Nikita Mazepin also has experience of victory at this track, that coming in GP3 back in 2018.
But unlike Schumacher, Mazepin is hoping for a dry Spa track so that he can experience the full G-force of a Formula 1 car here.
"Spa is one of my favourite circuits in Formula 1 and in general, in racing," he said.
"The craziest thing about Spa is that the lap feels so long and sometimes you're in the first sector and it's dry, and in the second it's wet because it's situated on such a big amount of land.
"You're driving through the forests and different sections of the track at different speeds but if the car is good there, it's the best circuit and the best feeling you can get to drive.
"I'm looking forward to trying it in Formula 1 – Eau Rouge flat out will be a very interesting feeling.
"It's a really cool track because I like to race where you can overtake people and Spa is a great overtaking circuit with many opportunities, the speeds are high, the downforce is low, so to win on a circuit like this, it's super special.
"I hope it's dry because I want to experience those G-forces and those maximum speeds."
Yep, we're gonna say it… IT'S RACE WEEK 🤩🇧🇪🤩#HaasF1 #BelgianGP pic.twitter.com/m7paF0xTCQ

— Haas F1 Team (@HaasF1Team) August 23, 2021
Check out the Haas collection via the official Formula 1 store
For all the teams Belgium marks the start of the next triple-header, with the Dutch and Italian GPs to follow.
But Haas boss Guenther Steiner acknowledges that, without these triple-headers, the 2021 season could not take place in these pandemic times.
"Triple-headers aren't avoidable with the pandemic still around," he stated.
"Ideally it would be a single race with a week inbetween and then the second option would be to have double-headers and one week in-between, but we can't choose this year.
"I think FOM and Stefano [Domenicali, F1 president] are doing a very good job in getting a good calendar together for us and we have to live by it.
"For sure, it will be a tough second half of the season, but our team is tough, and we will get to the end of it."
Understandably, Haas are looking forward to the end so that they can retire the underdeveloped VF-21, and look forward then to 2022 and the new regulations which they have put great focus into.
"There is one more race to go and then we are closer to the end than the beginning, but the focus from now is getting ready for 2022 and I think we are making good progress with that," he said.