Mick discusses relationship with Mazepin, Steiner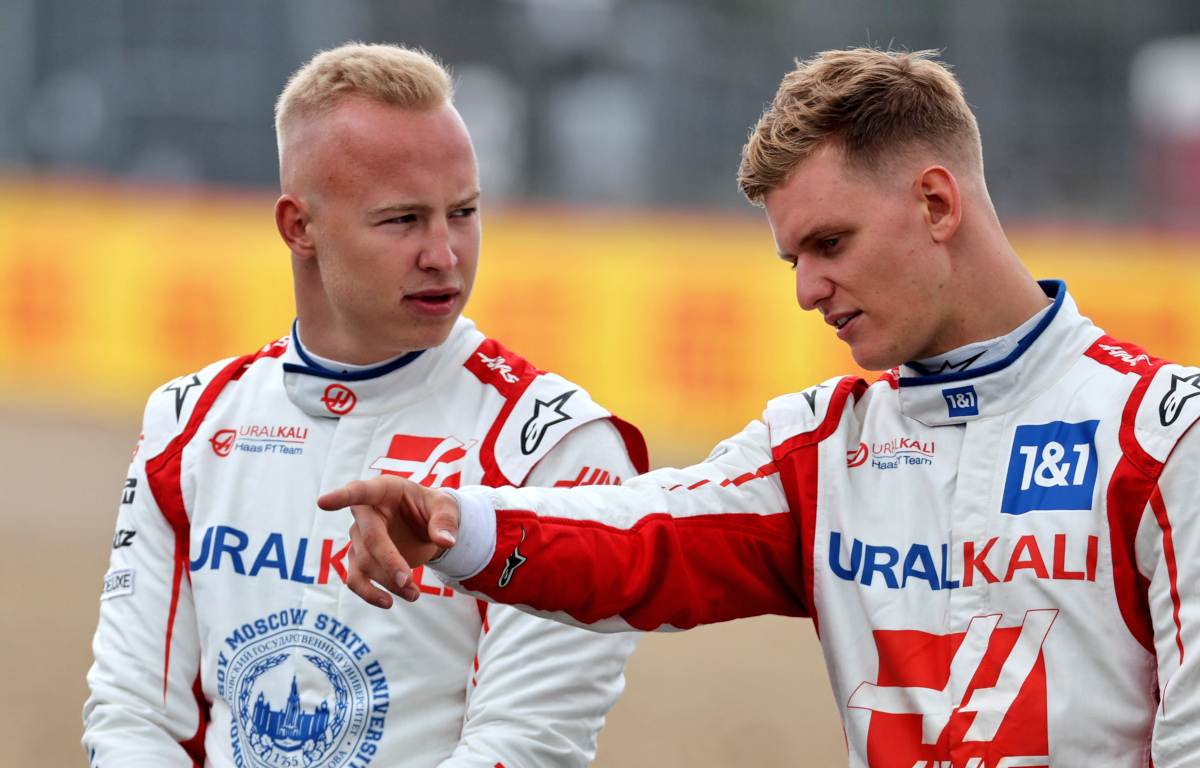 Mick Schumacher believes that he has a good working relationship with both Nikita Mazepin and Haas boss Guenther Steiner.
There has been plenty of discussion surrounding the relationship between Schumacher and his team-mate Mazepin following what was a very difficult season for the American outfit in 2021.
Haas struggled during the campaign due to a lack of development on their car, a result of the team shifting focus on to the new regulations being introduced this year.
Schumacher and Mazepin frequently came together on track during the year, resulting in the notion that there was a tense rivalry developing between the pair.
Not long until we get the guys back together again 🙌#HaasF1 pic.twitter.com/DrrhpupztL

— Haas F1 Team (@HaasF1Team) January 24, 2022
"I think it's probably blown out of proportion in some ways," Schumacher told Crash.Net.
"Obviously, I think that every teammate out there is competitive. I think we are not the only ones having these kind of issues but probably they've been more public with us.
"But yeah, overall, I think we do work together on that side and we try to aim for the same goal, which is obviously moving ahead and trying to improve ourselves in the sport.
Haas boss, Guenther Steiner, who Formula 1 fans got to know very well through the Netflix documentary series 'Drive To Survive', pulls no punches in the way he wants things to be done with the team. However, he does lighten up from time to time.
"Usually he's very open for jokes," Schumacher said. "That's one of the things that I had to get used to probably, that he's so open for some jokes.
"Sometimes I don't understand them; he always says that I'm German and that I don't understand it. No, but it's been great.
"Obviously we've had our moments but I think in general it's been great."
Schumacher came into Formula 1 with a lot of expectations riding on his shoulders as the son of seven-time World Champion Michael Schumacher, but he flew under the radar due to the Haas car's lack of performance.
However, he does not think that this helped him during the season.
He said: "I would say, no. I would say I would rather be in the points and be there fighting for it. Maybe it's more pressure, maybe it's more difficult but I for sure would prefer being thrown into the cold water at times and trying to prove myself in that way.
"It's more out there because you'll be more in the pictures, you'll be more on TV and people will talk more about you. In the position that we're in right now, unfortunately, we have to get onto the TV in other ways.
"That's by usually completely out-performing our car, or unfortunately sometimes when bad things happen."
Schumacher will drive alongside Mazepin for the 2022 Formula 1 season which gets underway with the Bahrain Grand Prix from March 18-20.
PlanetF1 Verdict
Mick discusses relationship with Mazepin and Steiner
Mick Schumacher has been discussing his relationships with Guenther Steiner and Nikita Mazepin at Haas.