Mick 'not afraid of fighting anybody out there'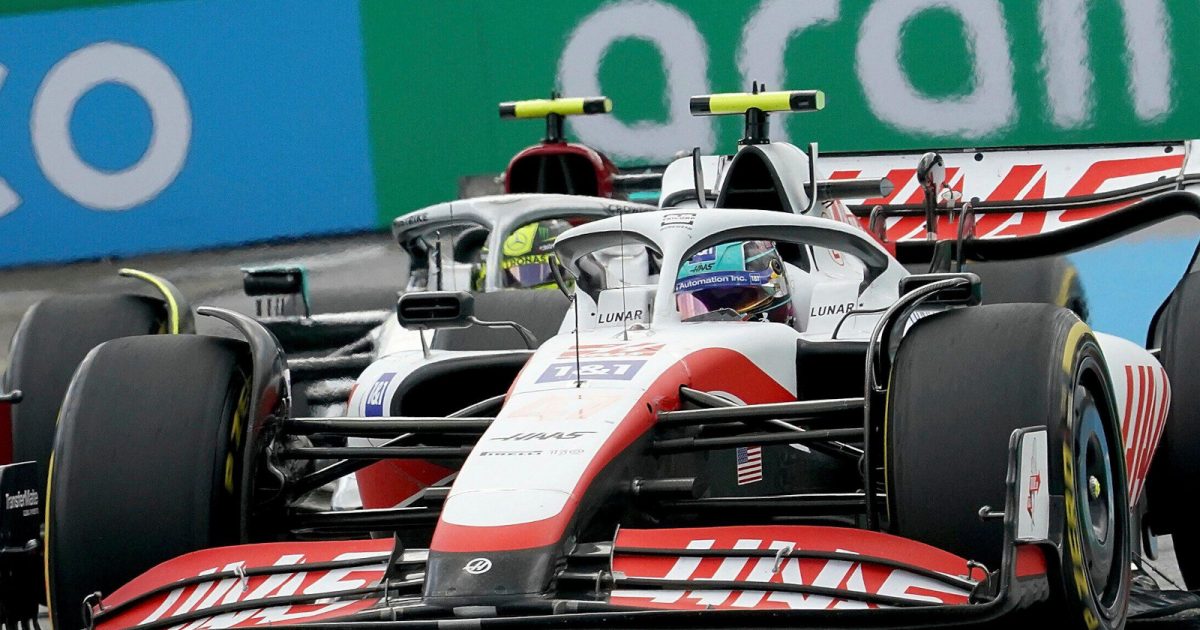 Taking on Lewis Hamilton at the Austrian Grand Prix, Mick Schumacher says he learned valuable lessons in a "really special" fight.
After his late-race battle with Max Verstappen at the British Grand Prix, a race in which Schumacher scored his first-ever F1 points, the Haas driver found himself up against Hamilton in Austria.
Lining up seventh and ninth on the sprint race grid respectively, Schumacher spent several laps defending against the seven-time World Champion, a battle he would lose on the penultimate lap.
A day later he was in for round two, this time Schumacher the one to make a pass as he overtook Hamilton early in the grand prix after the Mercedes driver made a small mistake.
It was enough for Schumacher to pounce but 10 laps later it was Hamilton's turn, the Brit passing the German through Turn 8.
"The main thing that I learned is everybody is human and everybody makes mistakes," Schumacher said of his tussle with the 103-time grand prix winner.
"Everybody is under pressure [and] sometimes it gets to a point where they do make mistakes.
"So, that's important for me to know that, and not be afraid of fighting anybody out there."
Hamilton ⚔️ Schumacher

After their epic duel during #F1Sprint on Saturday, they were at it again on Sunday! 🍿#AustrianGP #F1 pic.twitter.com/Jdk0vOjEBR

— Formula 1 (@F1) July 11, 2022
Hamilton ultimately pulled clear, taking the chequered flag in fourth place while Schumacher bagged his second successive top-ten finish with a P6.
"I think a lot of people underestimated us at the start of the weekend and it was nice to prove them wrong," he said. "We were fast enough to fight again with Lewis, something really special."
The 23-year-old's back-to-back points-scoring finishes meant Haas secured two double points-hauls as Kevin Magnussen also finished inside the top-ten.
It has been an impressive few weeks for the American team, Haas the only outfit yet to upgrade their car, opting to delay that until the French GP.
That means the car Schumacher is racing is the exact same one the team ran on the final day of pre-season testing back in March.
"We've shown the potential that the cars have, and also we've shown the potential the drivers have," he added.
"We know what we need for our car to be quick. We had a strong car at the beginning of the year, obviously some people brought updates.
"We maybe lost our way in terms of set-up a bit, but then it came back to a very good set-up, and other people maybe struggled with their package.
"So, all that completes the result we saw."
The floodgates open for Mick Schumacher
One points finish was then followed by a first top-six finish in F1 for Mick Schumacher.