Mick: 'Drivers get confused by Paul Ricard circuit design'
Mick Schumacher has conceded it is not just the viewers who get confused by the design of the Paul Ricard circuit.
Formula 1 heads to southern France this weekend for the 12th round of the 2022 season, host circuit Paul Ricard regarded as one of the most distinctive looking tracks on the calendar.
Running alongside the track are painted blue lines which can sometimes make for confusing viewing for those watching on at home.
But now, Schumacher has revealed it is not just those watching at home that find themselves feeling a little lost at times, but actually the drivers also get confused by the many lines they can see through their visors.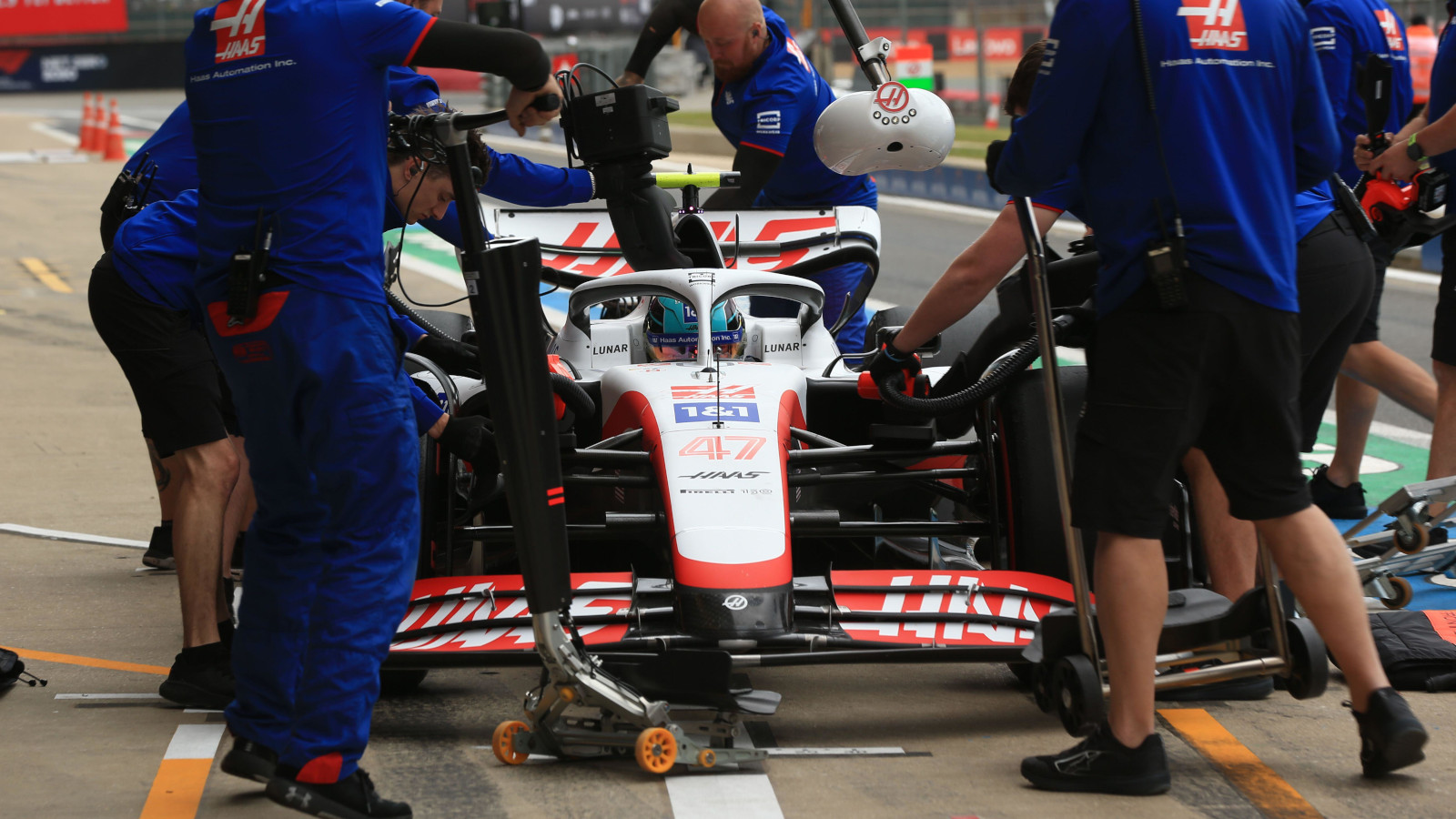 "For sure it's a track where usually you have the opportunity to push quite hard just because you know that you can go over a certain limit sometimes," Schumacher said. "It's one of those tracks where you can push harder than other tracks just because you know you have the run off and the chances of you getting near a wall is quite slim.
"Obviously, if you do a mistake, it's quite bad for the tyres so you obviously don't want to do it in an important session, but definitely it's a track that is quite interesting. It can be confusing at times due to all the different lines, so it's not just viewers that get confused, it can also be the drivers too."
Mick Schumacher and Haas voted most improved by PF1 readers
Mick Schumacher and Haas are putting together some impressive performances.
Schumacher is in a rich vein of form having finished in the points in the last two races including a career-high P6 last time out in Austria. His form has come in no small part thanks to the speed shown by the Haas car which is surprising considering the absence of upgrades. Schumacher said he believed there was still more about the car they could learn.
"We're always trying to improve our car or we're always trying to adapt our car to different places. I think we understand our package pretty well but we're still trying to maximise it further and learn more from it and see how we can make it quicker.
"I don't think Paul Ricard is a special track to do that, it's a track like any other track. We have fewer quick corners there – there's just one quick corner – which is usually flat anyways in any downforce, so it's a matter of exploiting the speeds on a straight which we haven't been great at this year.
"I imagine it's going to be tough but in a Formula 1 race there is always a lot of action. Sometimes it can be quiet, and we are where we are, and sometimes there's a lot of action and you can get through. We'll just have to wait and see how the weekend develops and how we get on."