Mick Schumacher: 'Front jack pit-stop problem cost me a points finish'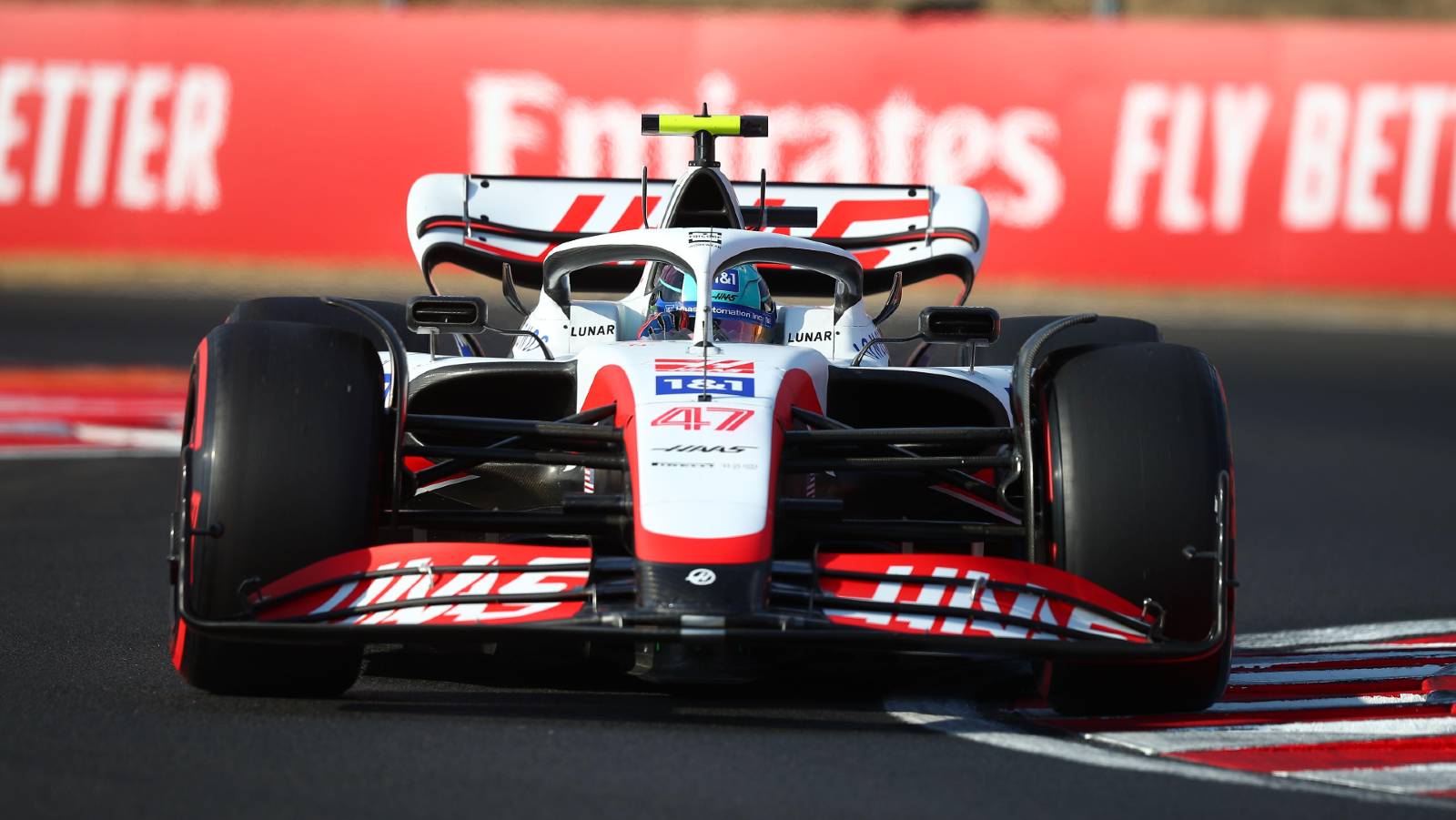 Mick Schumacher blamed a faulty front jack as the reason why he fell from P8 to P13 during the Dutch Grand Prix.
The German achieved his highest ever qualifying position on a dry track on Saturday but was soon out of the points having been held up during his first pit-stop.
Like the Mercedes drivers, Schumacher started on the medium tyres as opposed to the softs opted for by the majority of the grid and slipped down the order early in the race.
He stopped on lap 13 for another set of mediums but was held up as the pit crew were unable to remove the jack from the front wing of his car.
In total, the stop lasted 26.813 seconds and he emerged P18 on his return to the track. Schumacher pinpointed the pit issue as the moment he dropped out of contention for points.
"We didn't have the greatest pit-stop with a 10-second standing time," the 23-year-old told Formula1.com. "I think we had a problem with the front jack not coming off. Essentially, that brought us out of contention of the points this weekend.
"But nonetheless, these things happen. We are now looking ahead and hopefully scoring some points in the next few races."
Schumacher has failed to finish in the top 10 in the last four races and is 15th in the Drivers' standings.
Lap 14/72: Mick boxes, but it's a slow stop. He returns on another set of 🟡 mediums.

➡️ He returns in P18. #HaasF1 #DutchGP pic.twitter.com/t3kBYcVZW1

— Haas F1 Team (@HaasF1Team) September 4, 2022
Later in the race, Schumacher found himself in a battle with his off-track friend Sebastian Vettel and while there were a few close incidents, the two kept it clean.
"It feels like a lot of fun. It was great having that battle," he said.
His boss Guenther Steiner said it was difficult to catch up after the pit-stop and also noted Kevin Magnussen's second-lap clip with the wall as a bad point for the team.
"It wasn't the race we wanted to have today," Steiner said. "Kevin lost a lot of positions on lap two when he went off. Mick was fighting in the points-paying positions but at his pit-stop we had an issue with the front jack which didn't come down, so we need to look into what it was.
"Catching up from there is difficult – we lost too many positions, overtaking is very difficult here and in the end we made it up to P13 and P15. Having been P18 and P19 at some stage, we didn't give up but it was difficult to catch up because you have to apply different strategies and we couldn't get back into the points."