Mick Schumacher did not come into Formula 1 expecting to be on top from the start, so instead he looks forward to building up Haas.
The 2020 Formula 2 champion formed part of an all-rookie 2021 line-up at Haas alongside Nikita Mazepin, but joining a team that had been slipping down the midfield and had no plans to develop their 2021 car it was always going to be a difficult season.
Indeed, Haas spent much of the campaign lapping at the back, although Schumacher was on several occasions able to get involved in the action at the bottom end of the midfield.
Schumacher and Mazepin finished the season without a point, but Schumacher nonetheless is delighted to be in Formula 1 with Haas and would love to be a part of a rise back up the order.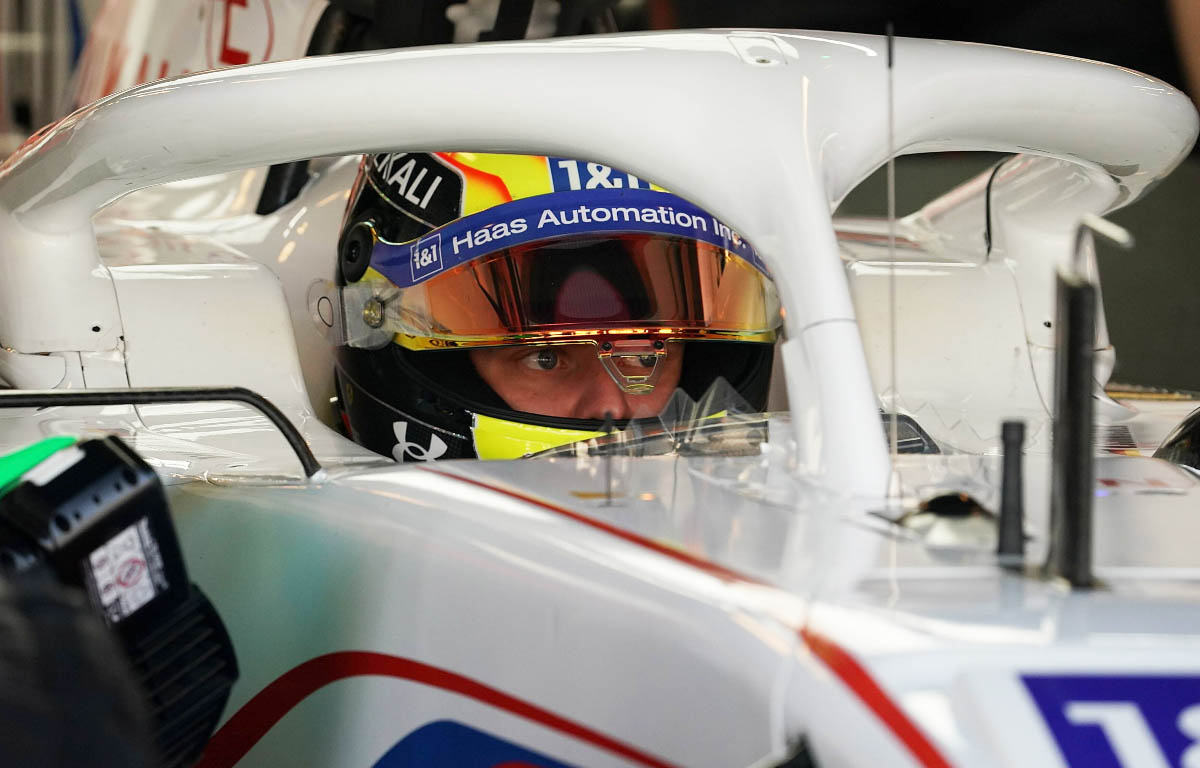 Asked by Motorsport-Magazin.com why he feels he is living his dream considering Haas' position, Schumacher replied: "Because I'm in Formula 1! And because I have the chance to work my way up and then ultimately be in a position where I hope to sit in the fastest car and compete for the World Championship.
"It was always a dream to get into Formula 1. Accordingly, yes, I am living my dream. I have the opportunity to prove myself here and then hopefully at some point – maybe in the fastest car – fight for the championship.
"Even if it doesn't look like it at the moment, it's always part of the development. A few drivers may have joined a top team right away and had the opportunity to compete at the front. Lewis [Hamilton], for example. But in this time we are in, almost nobody starts in a top team.
"The most important thing is I understand it, that I know why I am where I am right now. And that we as a team manage to be further ahead in the future. And then hopefully, in the not too distant future, we will also be able to fight for championships.
"To what extent you can change something in this one year and then be further ahead, that's always the question. In Formula 1, it's always a development. When you get into a team and the team may not look strong or good, it's the dream of all drivers to bring the team up with the work you put in as a driver.
"Who wants to be part of a team that starts well and ends badly? Then you are part of the problem. You would much rather bring a team to the top and leave better than you found it.
"I don't think anyone really comes in and can win the championship in the first year. It's a process – you have to settle in with the engineers, with the whole team, in order to get the best out of each person."
Schumacher throughout his junior career set a trend of taking a season to settle into a new series before excelling in the second.
So with his rookie season complete, Schumacher believes he has all he needs to move forward from here and does not doubt his ability to become Formula 1 World Champion in the future.
"My year was quite positive," he reflected.
"I don't feel like I'm missing anything yet. I feel very comfortable. I think I'm working through the right points I need to work on in order to be strong next year.
"This whole evolution I'm currently undergoing will hopefully make me a driver who will be able to compete for championships in the future. I know I can compete for championships. I've already proved that in Formula 3 and Formula 2."