Mick Schumacher receives another vote of confidence for 2023 Haas seat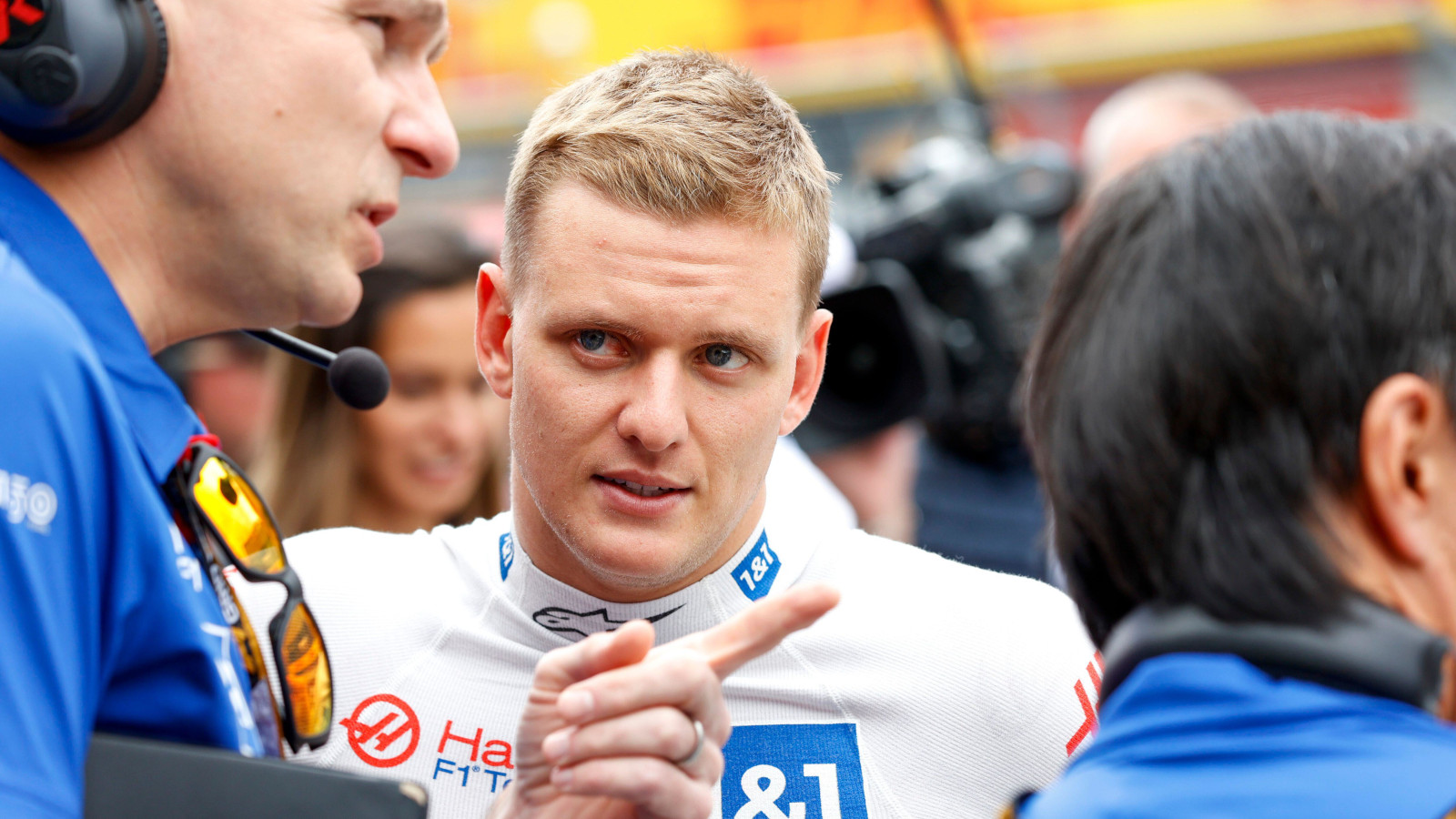 Former Haas driver Romain Grosjean has backed successor Mick Schumacher to keep his seat with the team for 2023, feeling he has being "growing" into the season.
The seat Schumacher currently occupies at Haas is the only one left on the Formula 1 grid that is yet to be contracted for next season, with the young German said to be in competition with veteran Nico Hulkenberg to partner Kevin Magnussen at Haas next year.
Team principal Guenther Steiner has been continually coy about Schumacher's future with the team, saying on multiple occasions that Haas have the opportunity to take their time over choosing Magnussen's team-mate, though he is being spoken to "all day long" about the subject.
Schumacher has come in for criticism for the number of incidents in which he has found himself this season – and the subsequent damage costs being passed on to the team as a result – with his crash in Saudi Arabia qualifying proving too much for the team to repair and could not start the race at all.
But Schumacher has since received plenty of support from fellow drivers and pundits despite his Formula 1 future being in doubt, with Esteban Ocon saying prior to Pierre Gasly joining Alpine that friend Schumacher would have been his preferred team-mate next year.
Uncle and multiple F1 race winner Ralf also backed his nephew to keep his seat next year, and former Haas driver Grosjean, who alongside Magnussen was displaced at the end of 2020 in favour of Schumacher and Nikita Mazepin, thinks the German has earned his keep at Haas.
Speaking on Sky Sports' Any Driven Monday, Grosjean explained: "I think Mick deserves the seat. He started a little bit slow this season but he's definitely growing into it – he's been doing some good races recently.
"You know, I think some of the reason [is] that we're told that Mick 'you know, he was breaking too many cars and costing the team too much'.
"But remember that Mick came just because Ferrari gave a huge discount on the engine early on, and the reason why Kevin and myself were [replaced] at the end of 2020 was because the team needed money and they needed two drivers to bring them money.
"So I think they just, you know, forget a little bit about that. I think Mick, yes, made some mistakes – everyone makes mistakes – but maybe some that he doesn't want to repeat and the last few races he's been performing well, so I personally believe he should keep his seat, but we'll see."
Read more: Jacques Villeneuve slams penalty system after Daniel Ricciardo, Yuki Tsunoda crash